---
Between the devil and the deep blue sea (2021- )
The ongoing project Between the devil and the deep blue sea continues to focus on Sarah's fascination for marinal and oceanic topics and comprehenses various parts.

Tidal land continues the theme of beacons (or safe water marks) in another setting. Because of Sarah's distance to the sea and the impossibility to work with it in a direct way, she sought a local alternative closer to home.

The 1930s-built Albert canal and it's accompanying slopes (ranging up to fifteen meters) form a parallel setting to the beacon's tidal environment. They were originally provided with an exhaustive waterstructure to prevent the highlands from overflowing rainwater.

In this part Sarah is currently mapping these surroundings, collecting prototypical forms before reinterpretating them into newly found structures with local materials (clay, wood, ... ), which she intends to place back afterwards.


The namelike counterpart Between the devil and the deep blue sea explores the concept of imaginative abstraction.

For Sarah there is a direct parallel between underwater imagery and the undefinable state of 'play' in human imagination (see also the "About" section below). She tries to capture this detached state of mind by starting with fictional images in regards to the sea.

In this part, she continues to work on paper because of the directness of manual gestures and the irrevocable connection to thinking - although she also incorporates connected historical methodologies (for example, the hand-colored photographs by pioneer underwater cinematographer J.E. Williamson (see Coral Empires by A. Elias, 2019).

By manipulating these images until they form an autonomy of their own, she aims to compose an continuous series which reaches the similar effect as the parallel described above.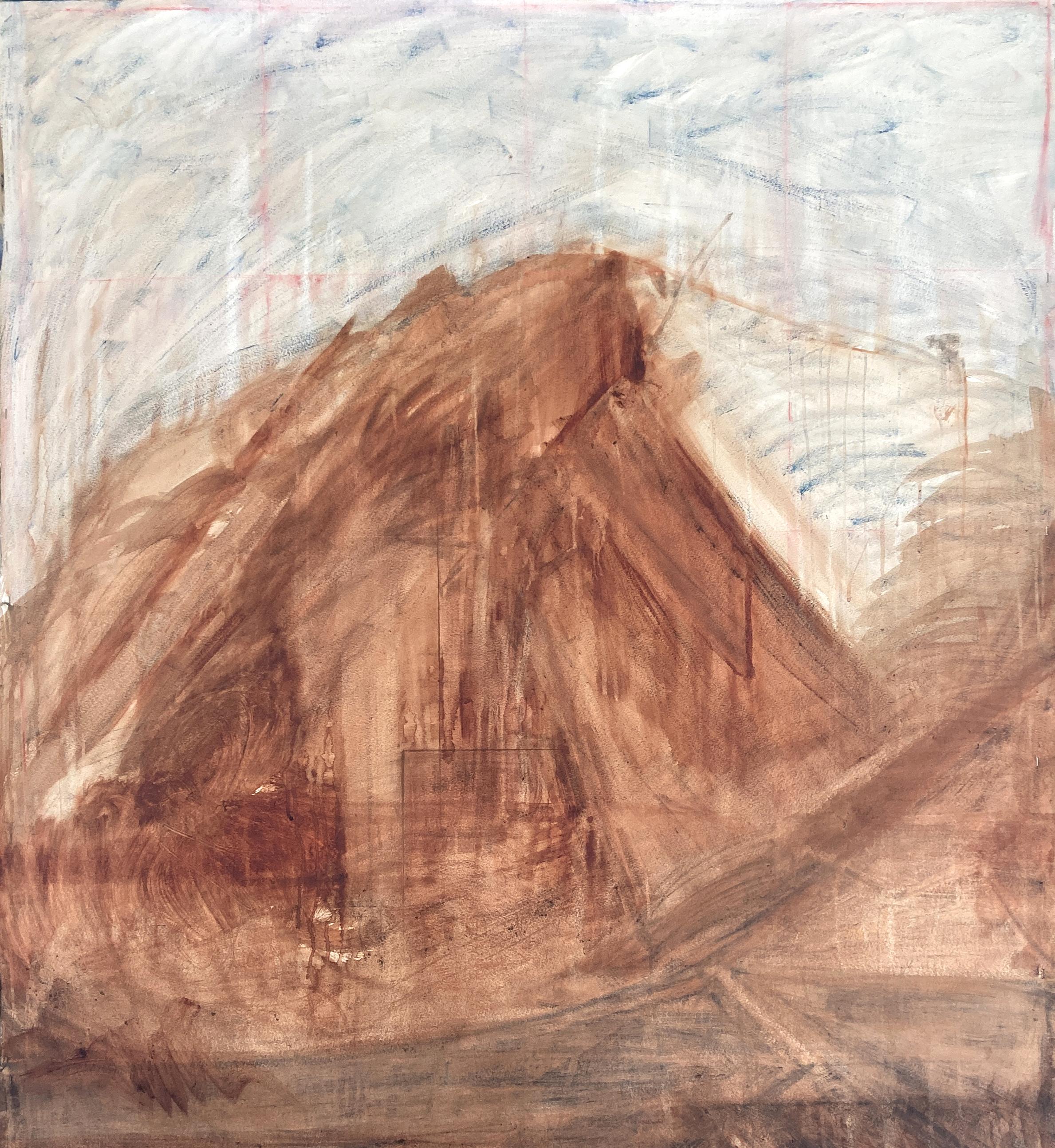 Ventura (2022, studio progress)
Oil on paper, each ca. 120 x 110 cm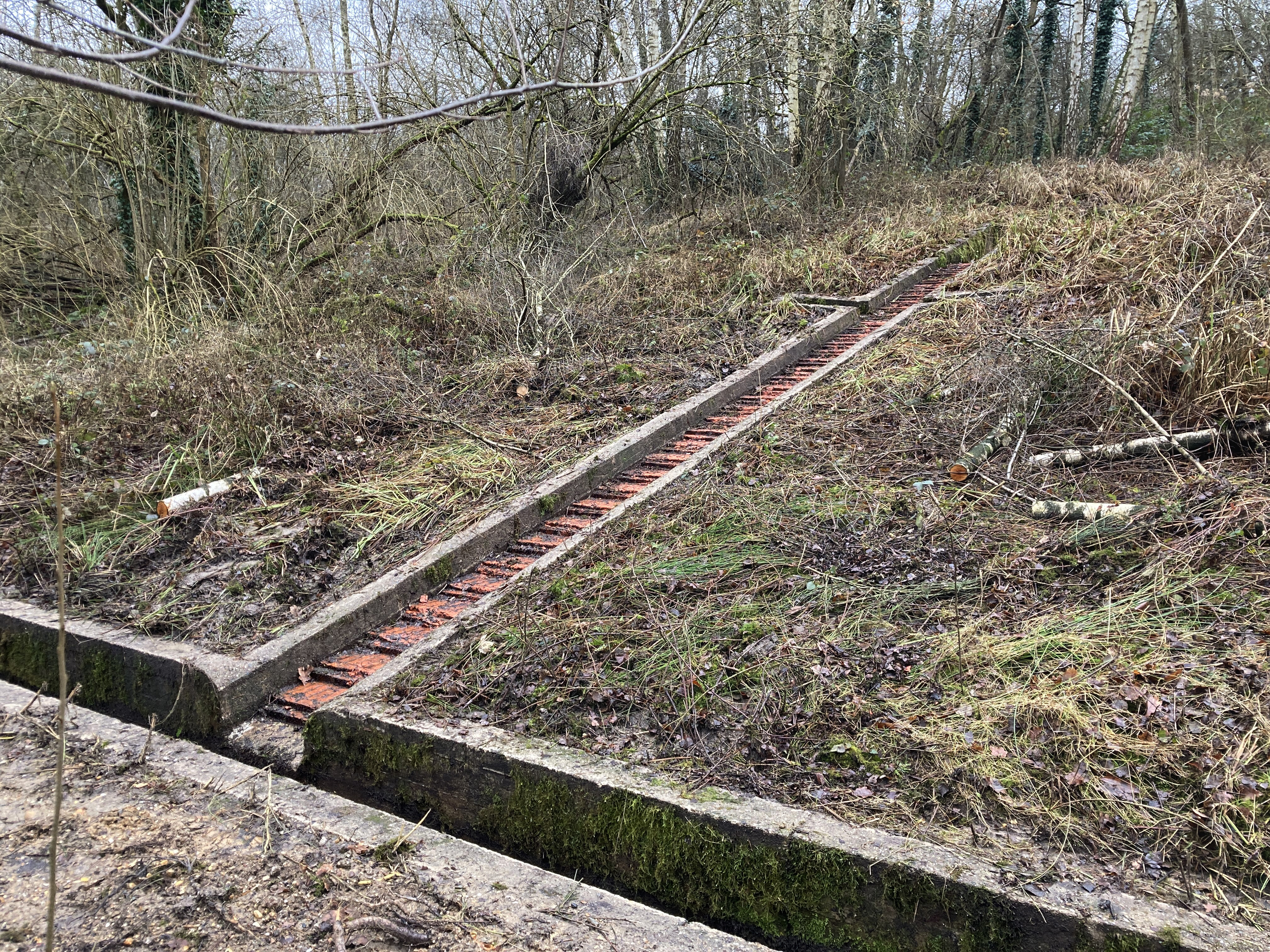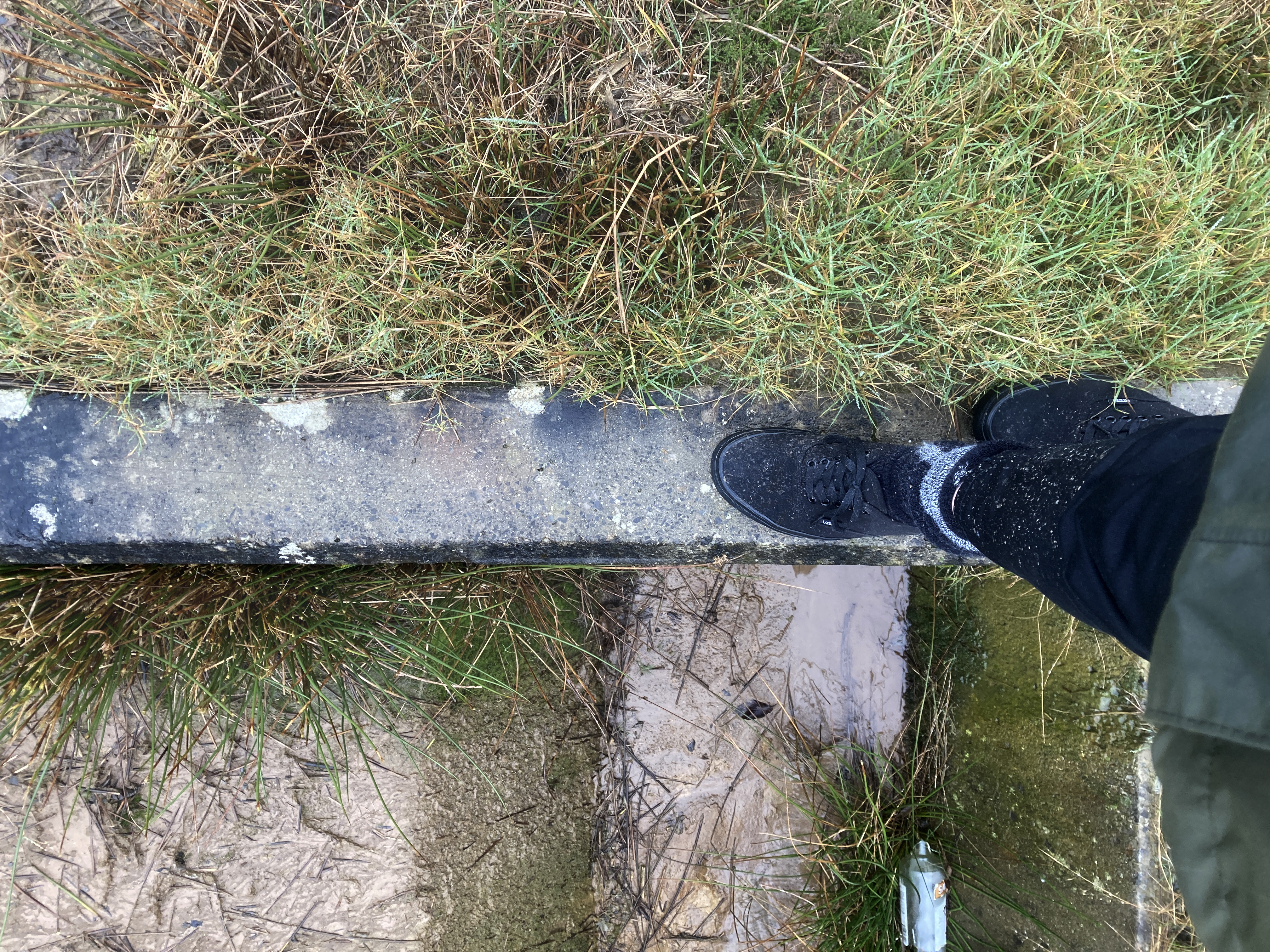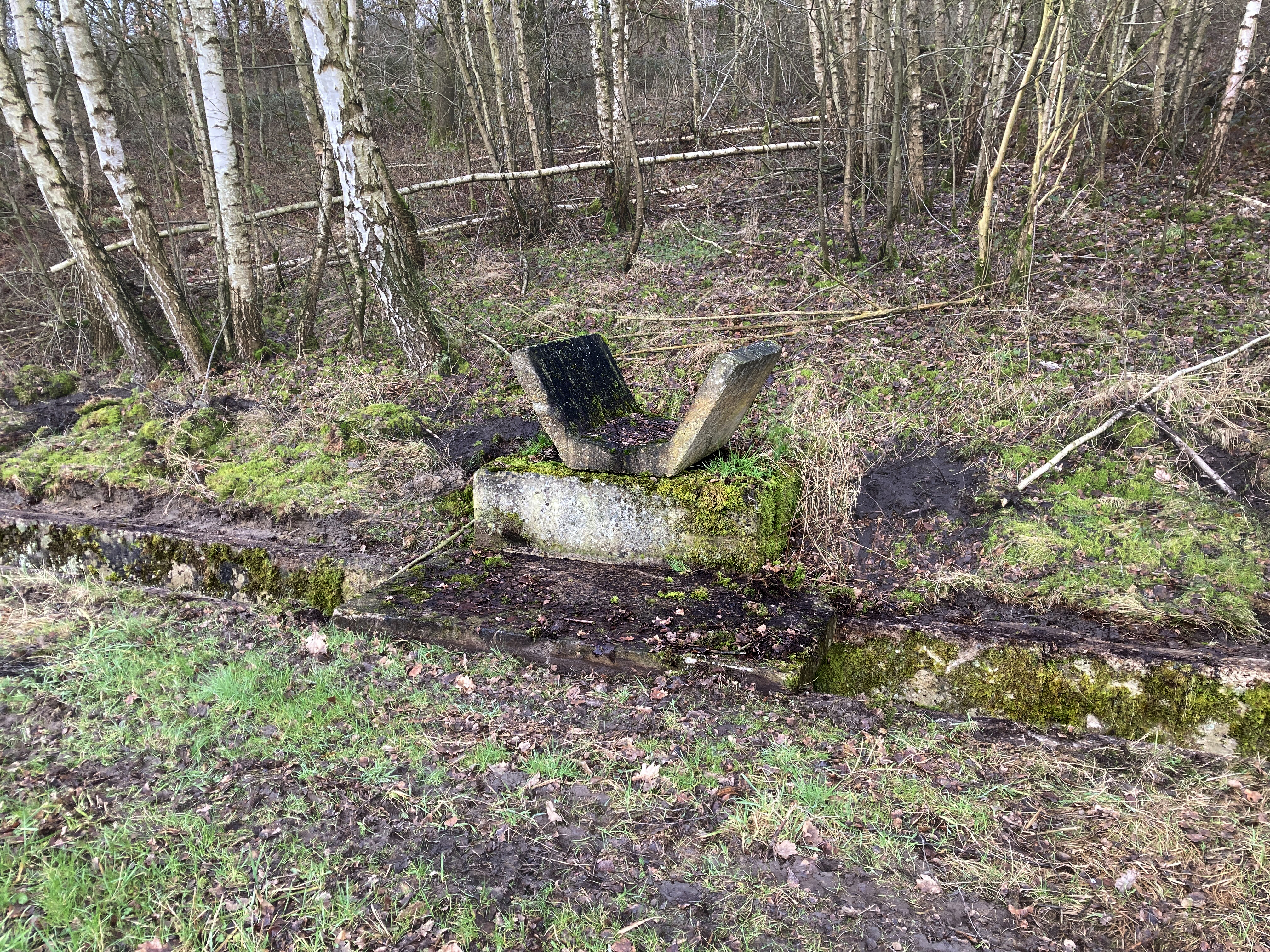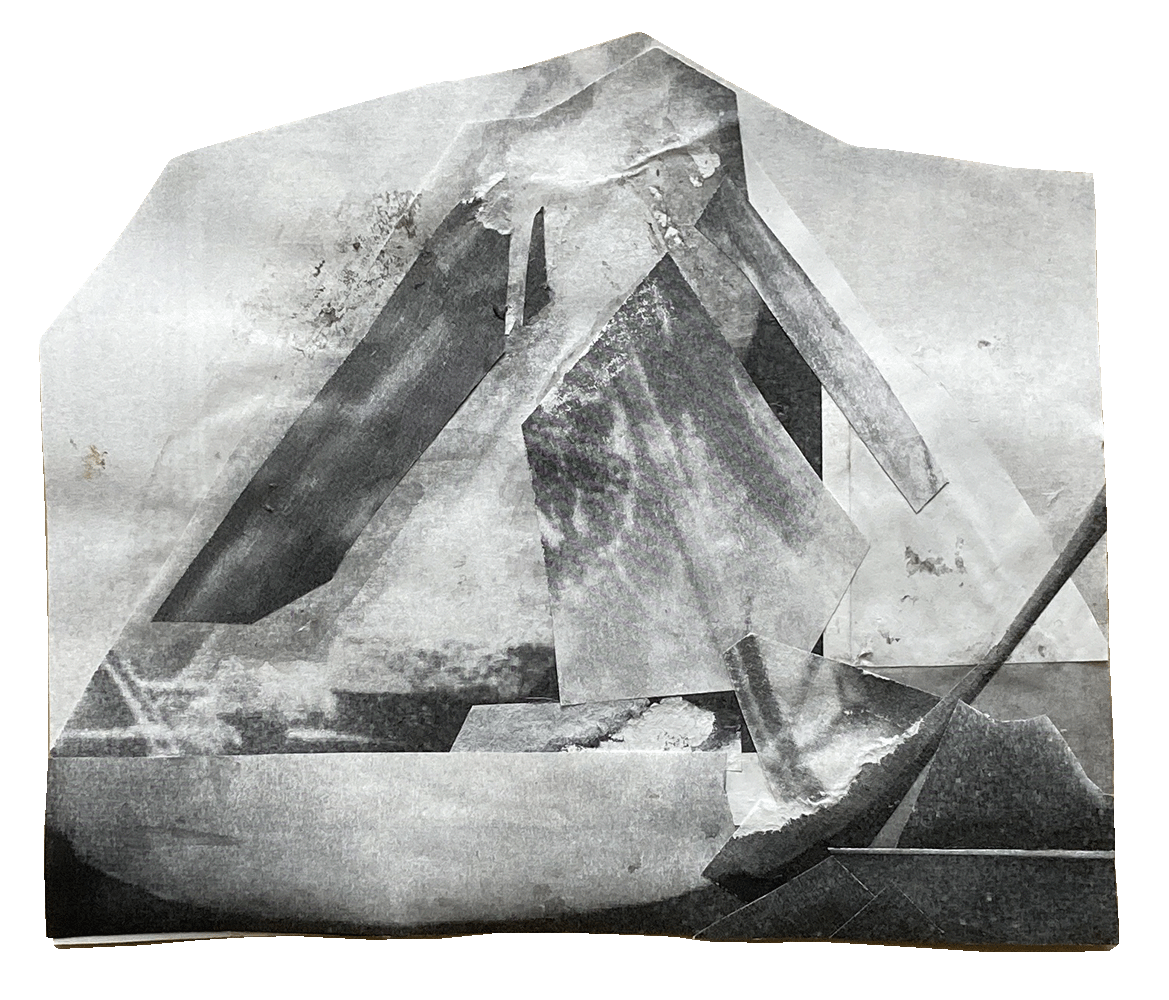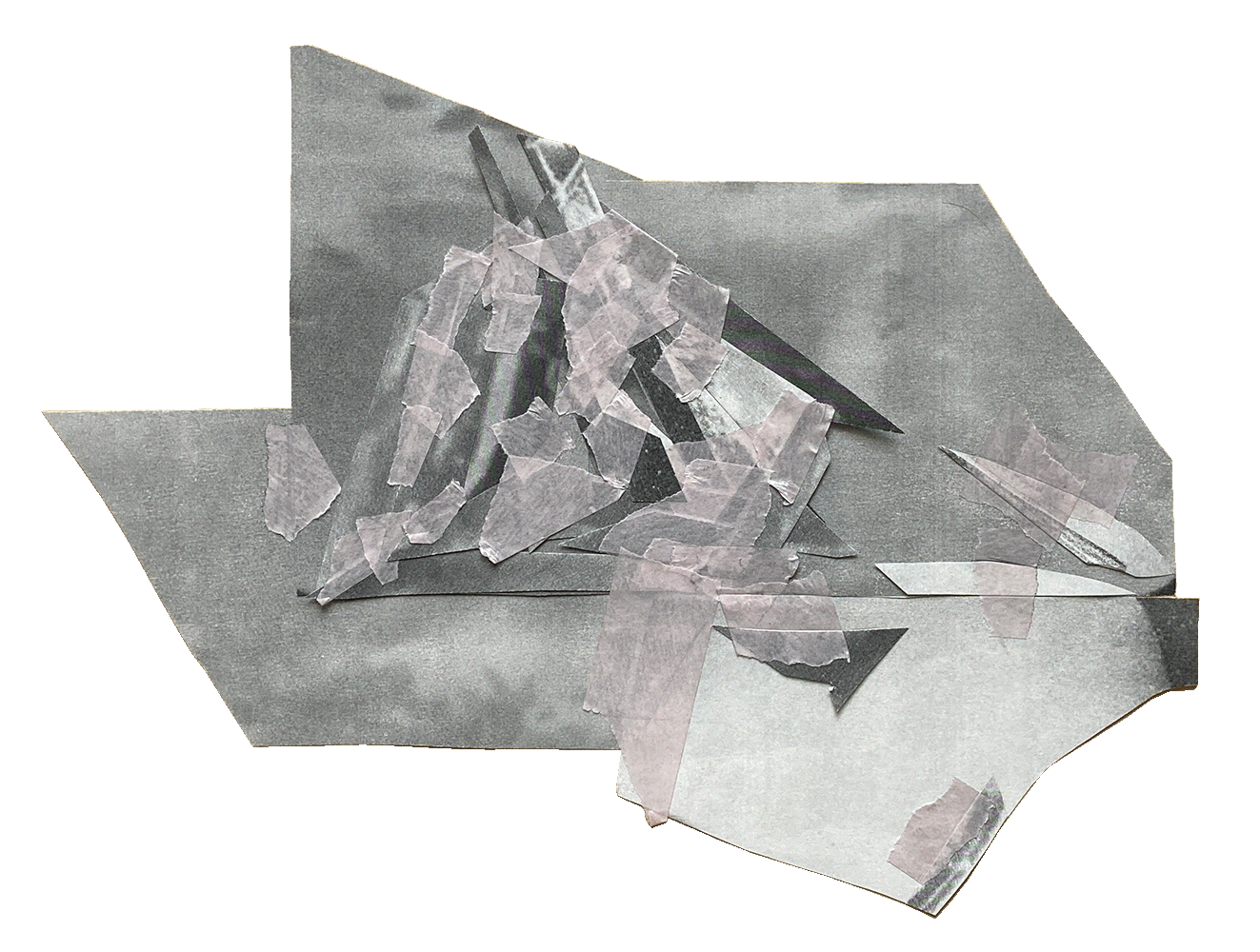 Tailwhip / Ventura / Zero Nine (2022, studio views)
Oil on paper, each ca. 150 x 120 cm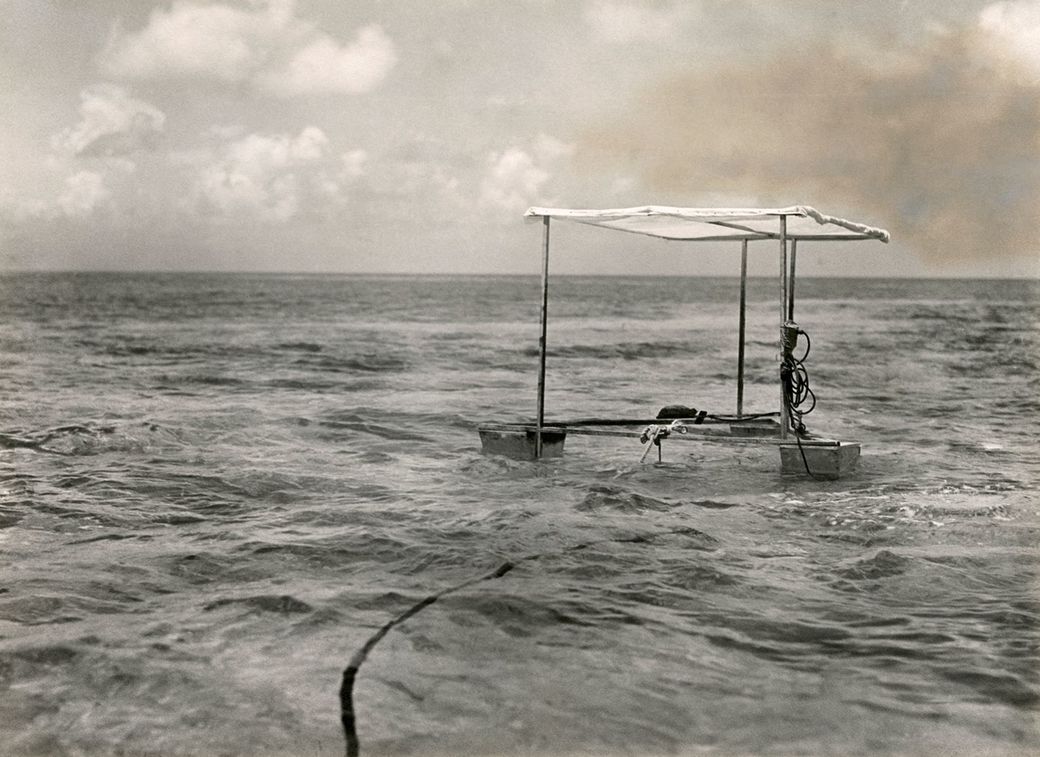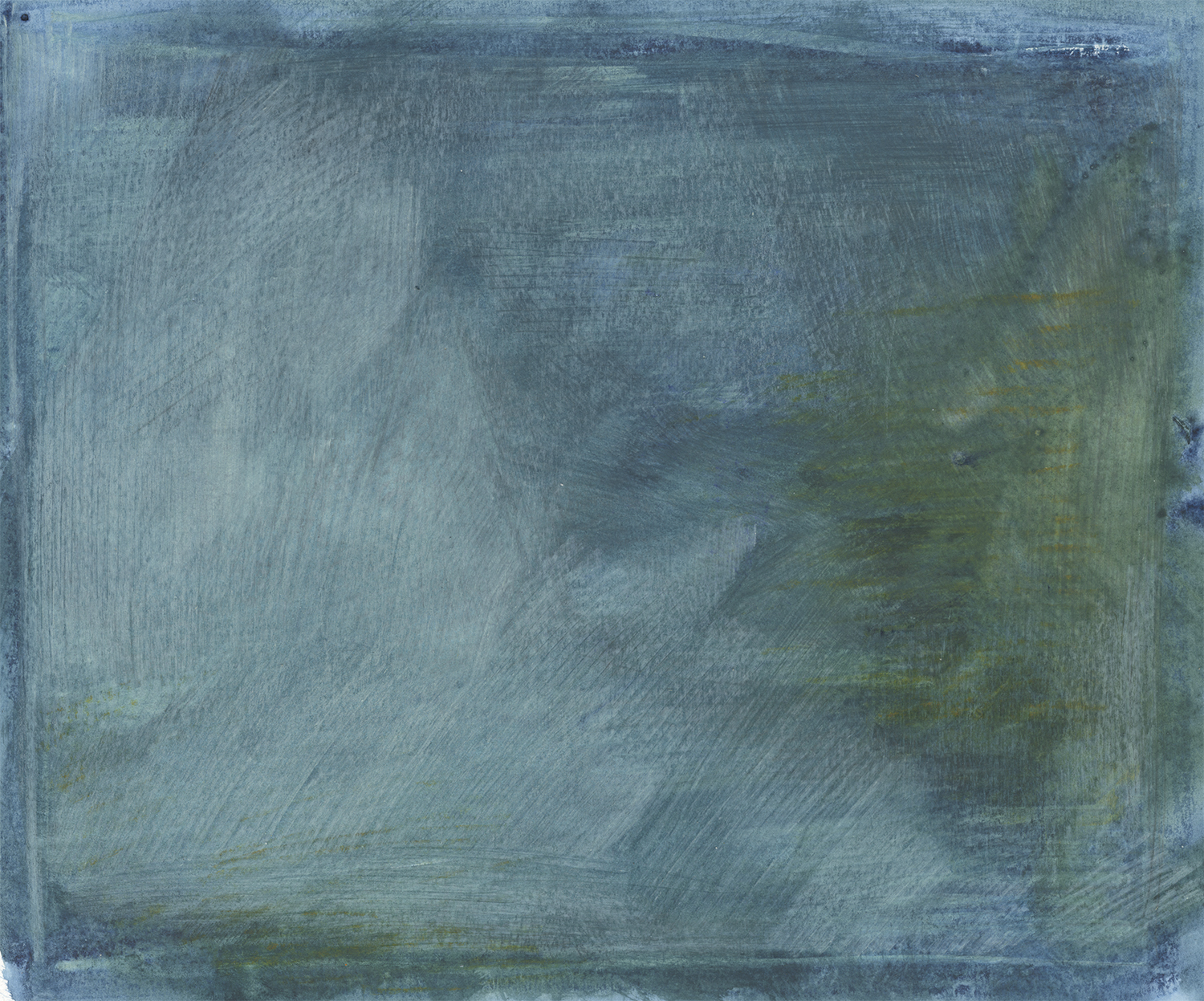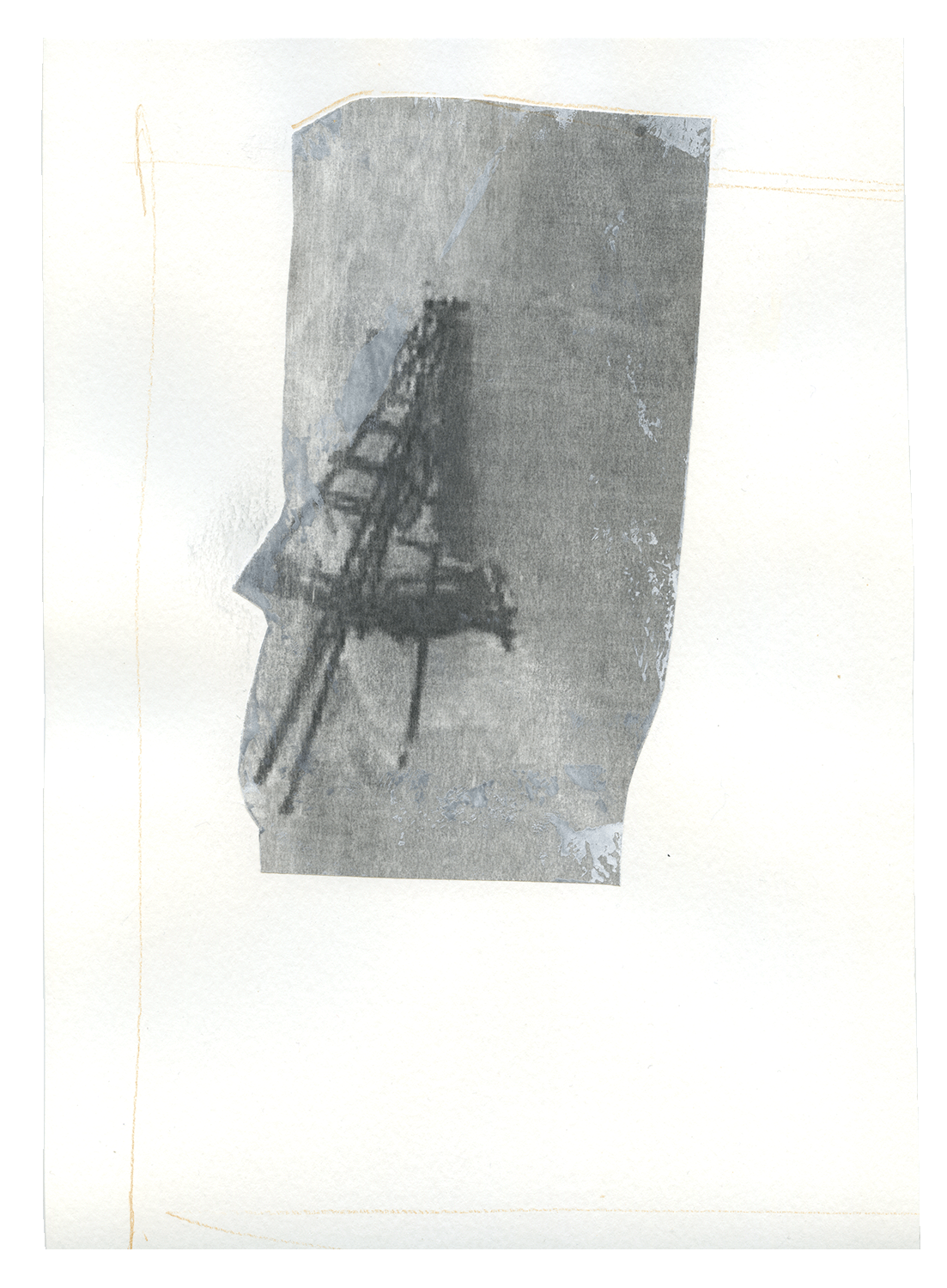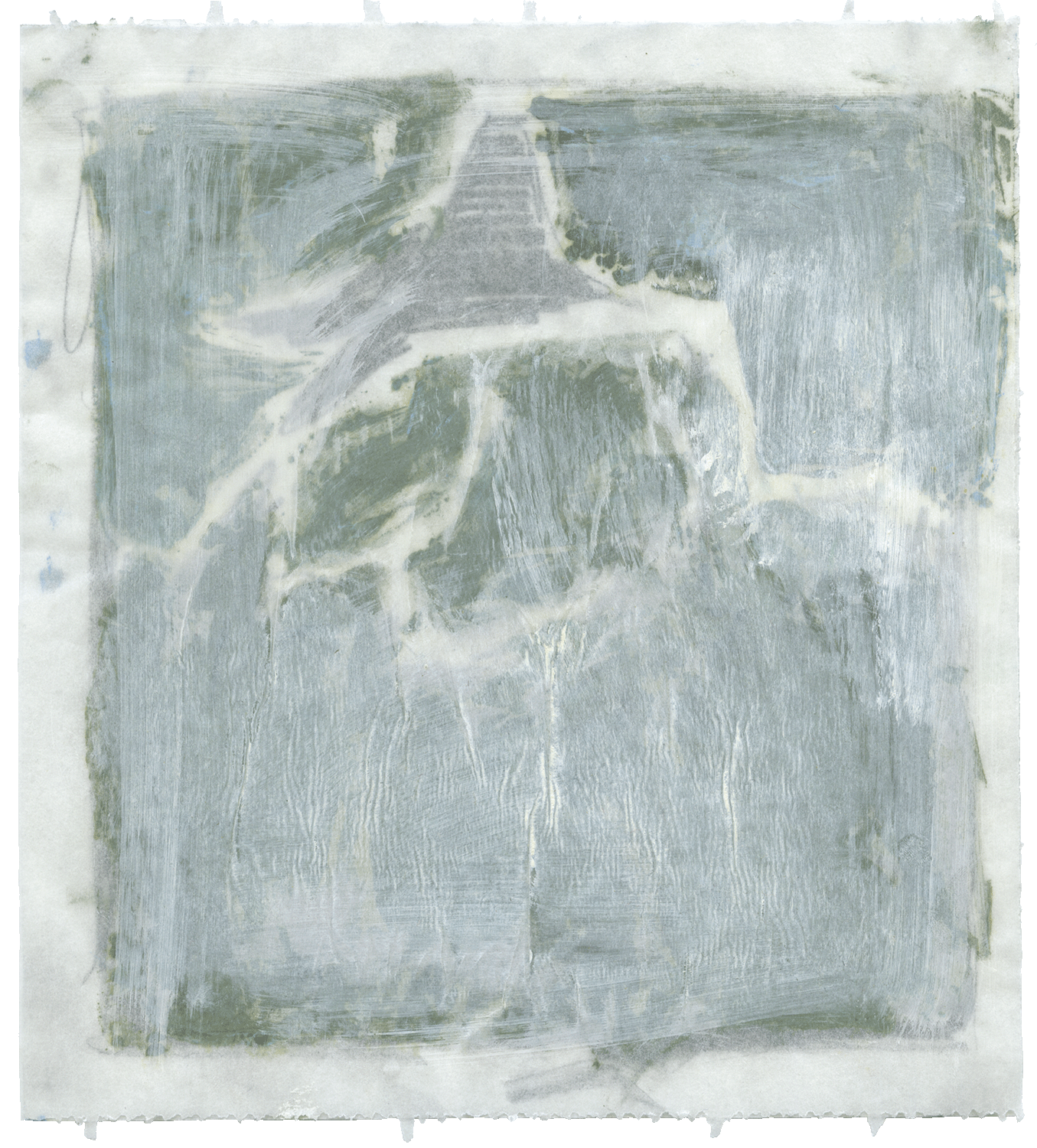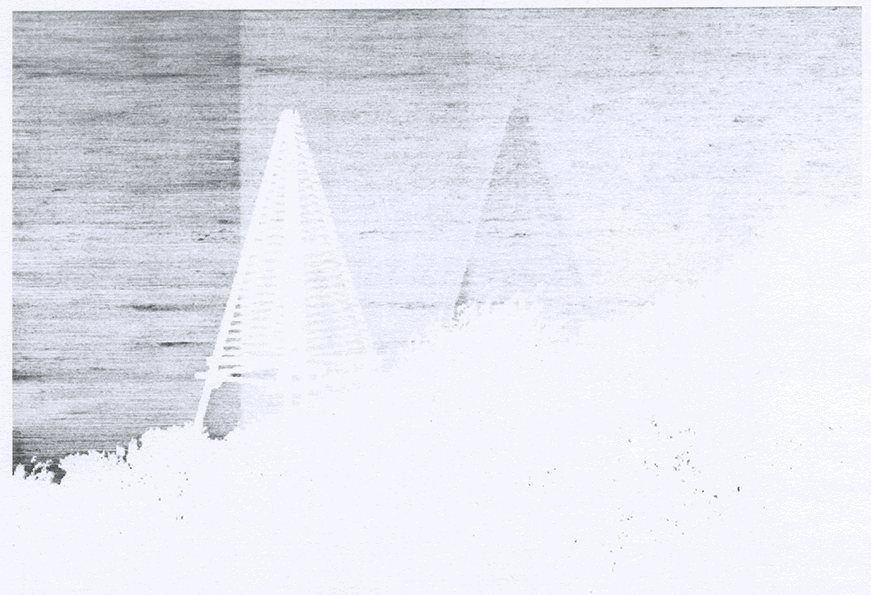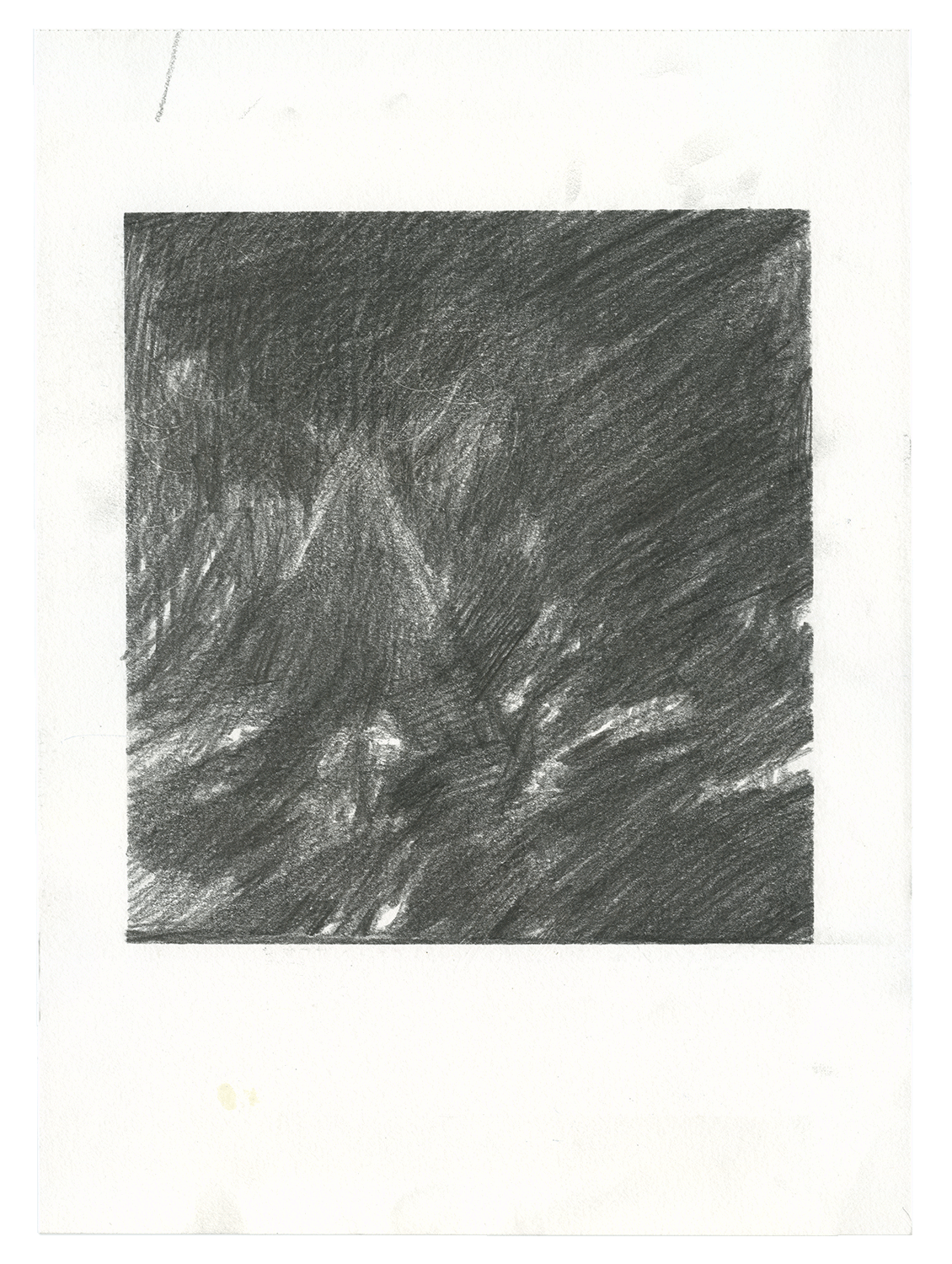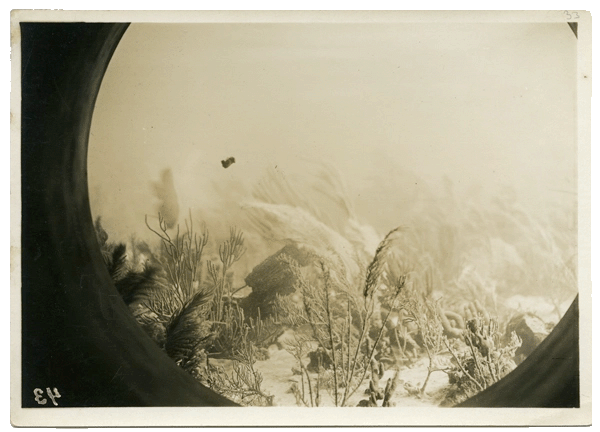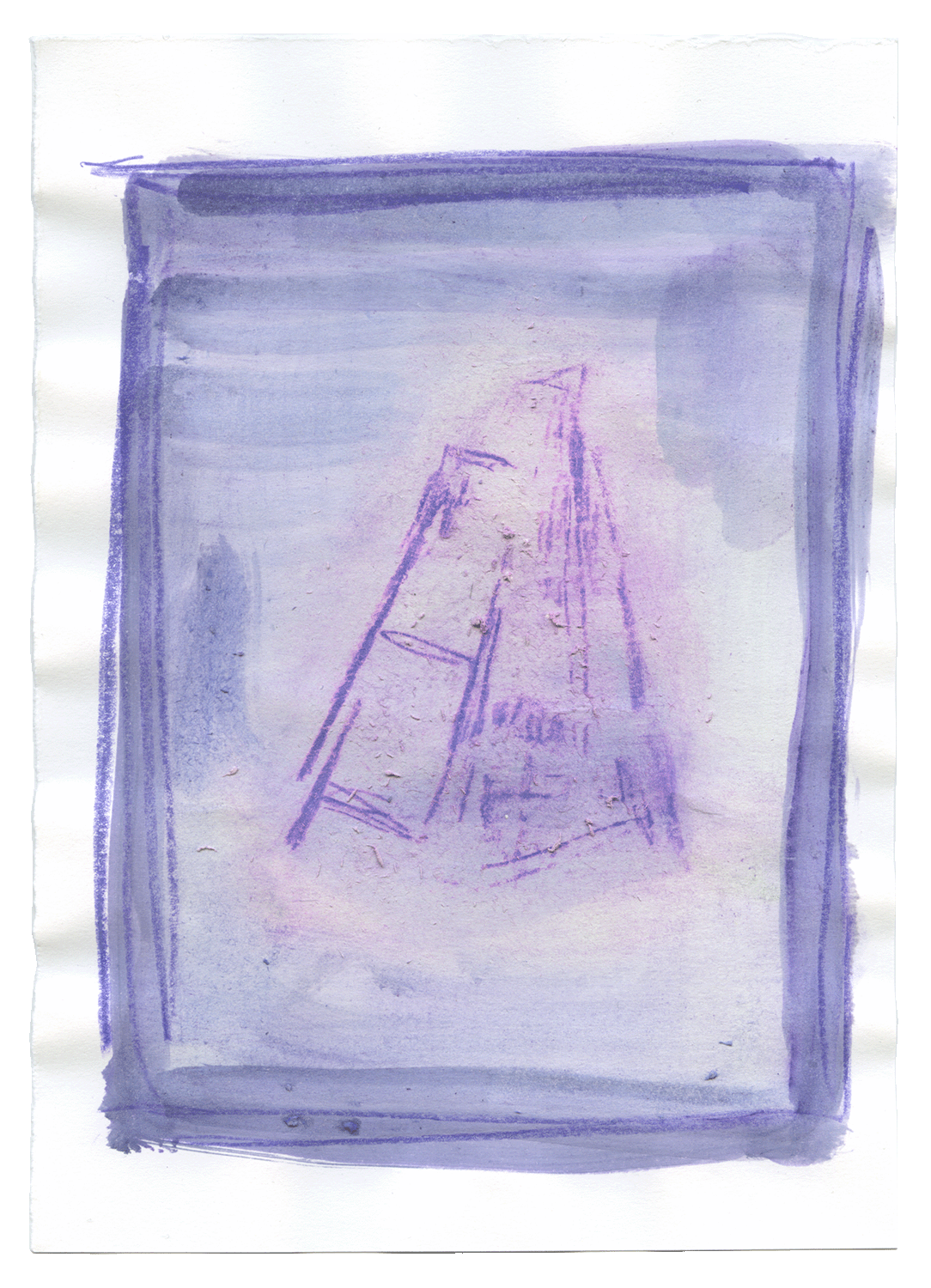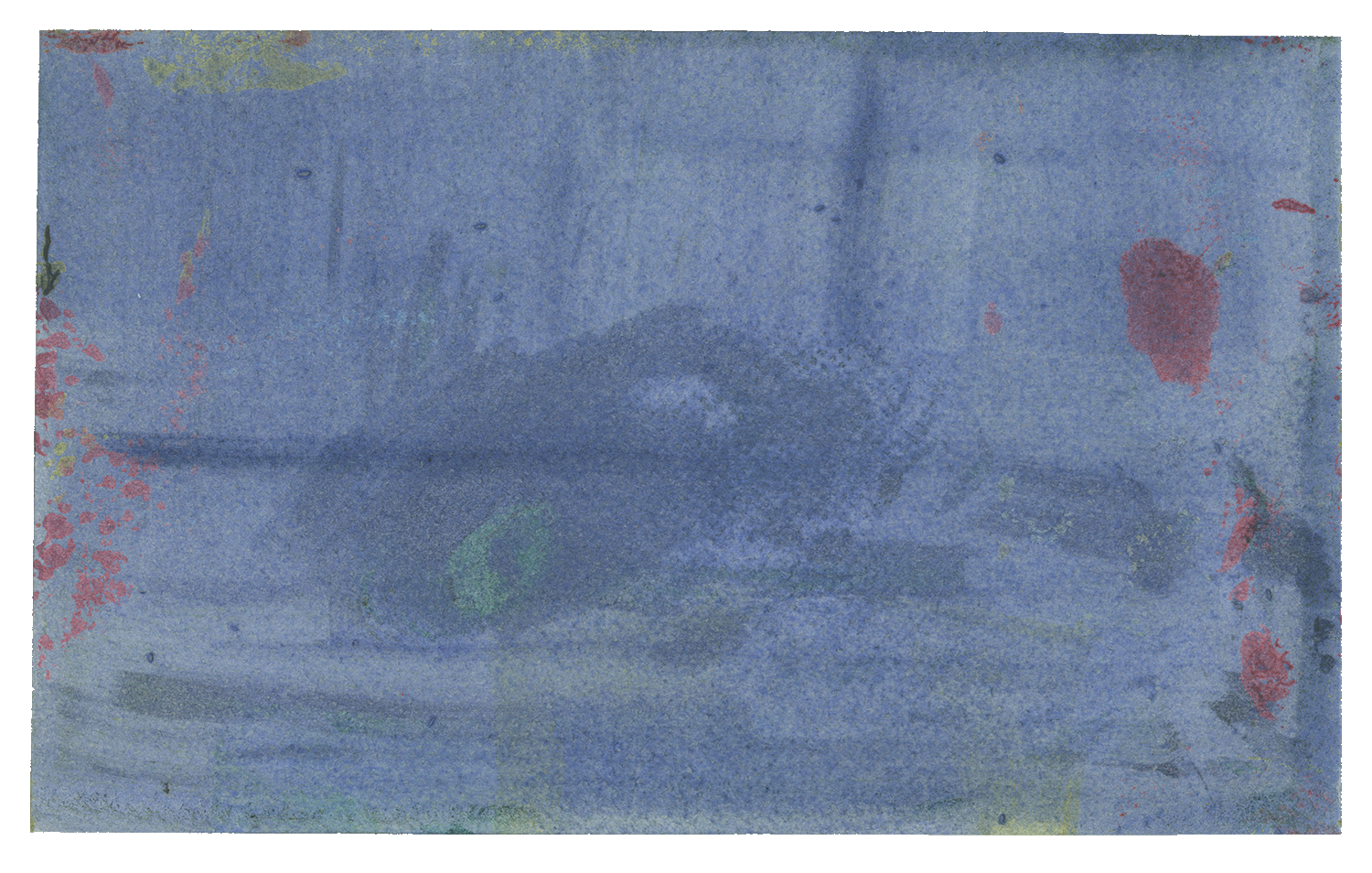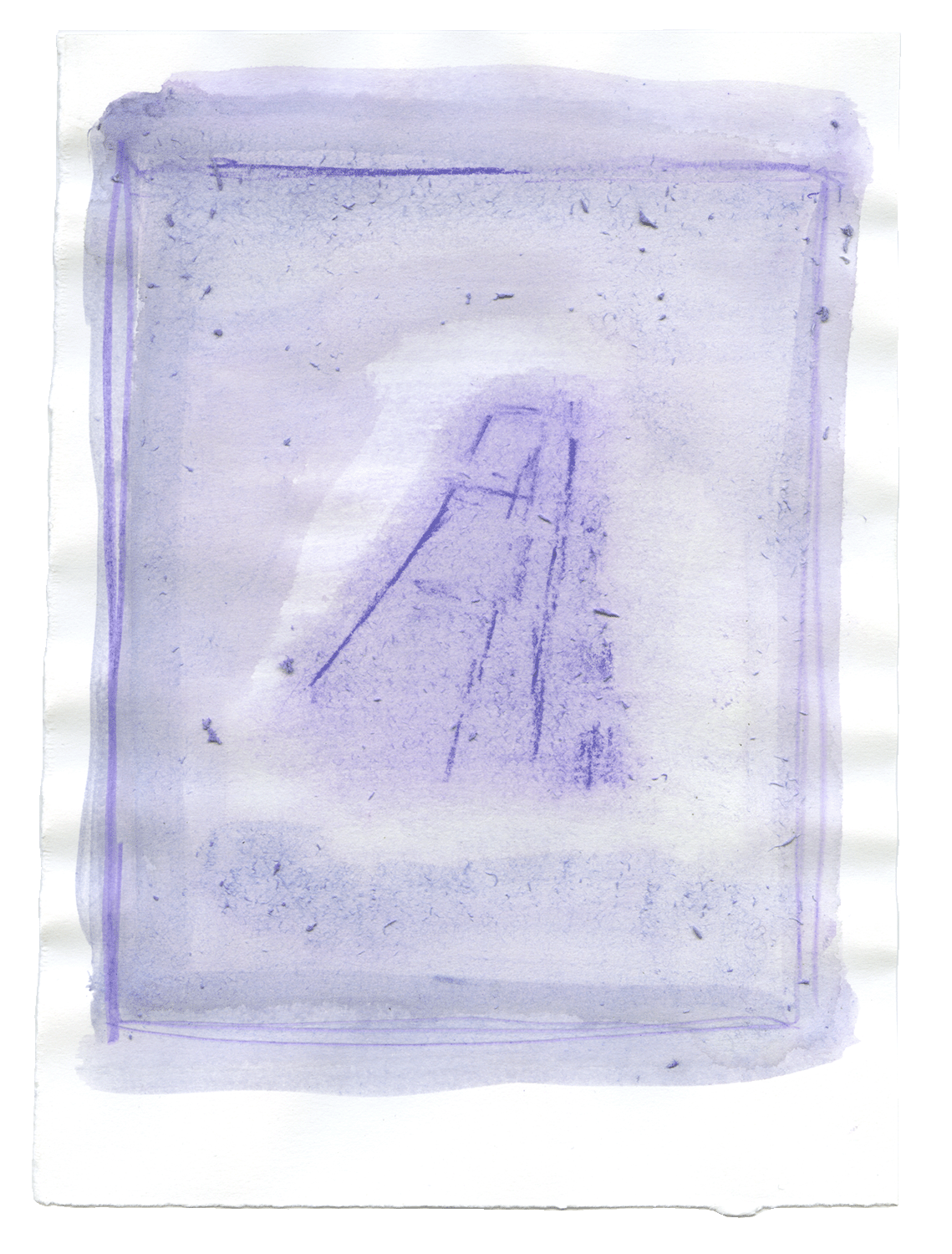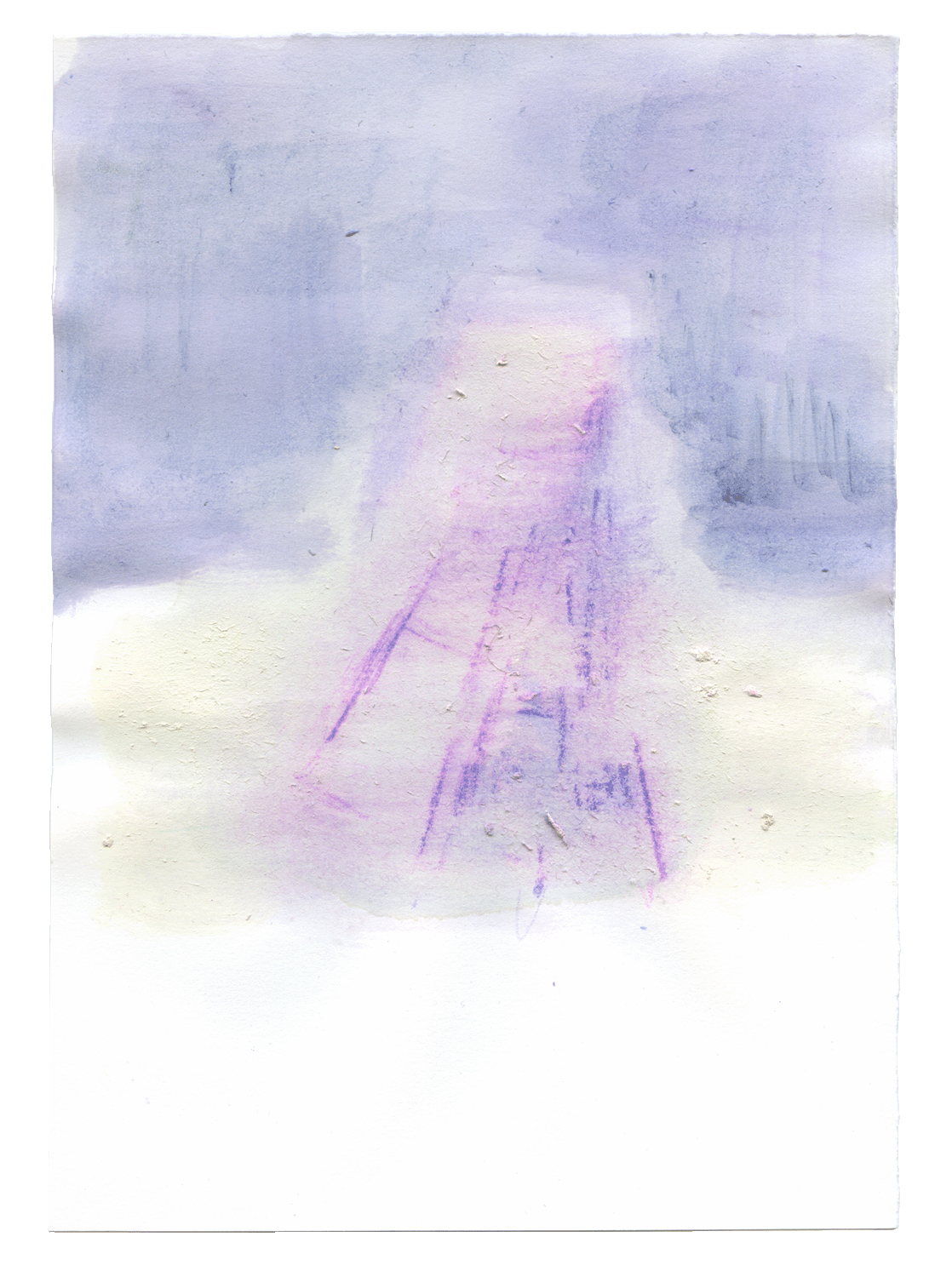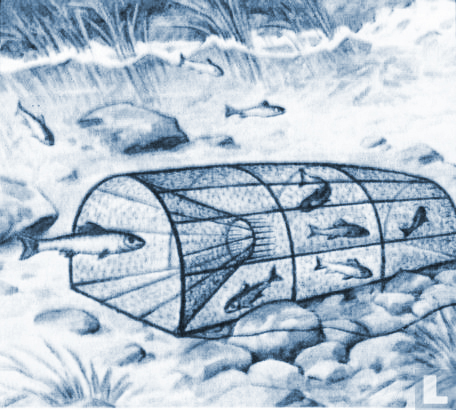 Tidal lands / Between the devil and the deep blue sea (2021-ongoing)
Tryouts, own footage, sketches and source material, sizes and materials variable.
---
Flamerock refuge (2019-2020)
Following the shift from historical topics to subjects about distant places, this series takes a first step in exploring the sea. It focuses on marinal marks and beacons as solitary, yet recognizable objects amidst abstract landscapes. The works function as personal safe water marks, but are also free to be filled in individually.

They include notes of oil paint, yet try to stay closely connected to drawing - because of its direct visual language and its irrevocable link to thinking.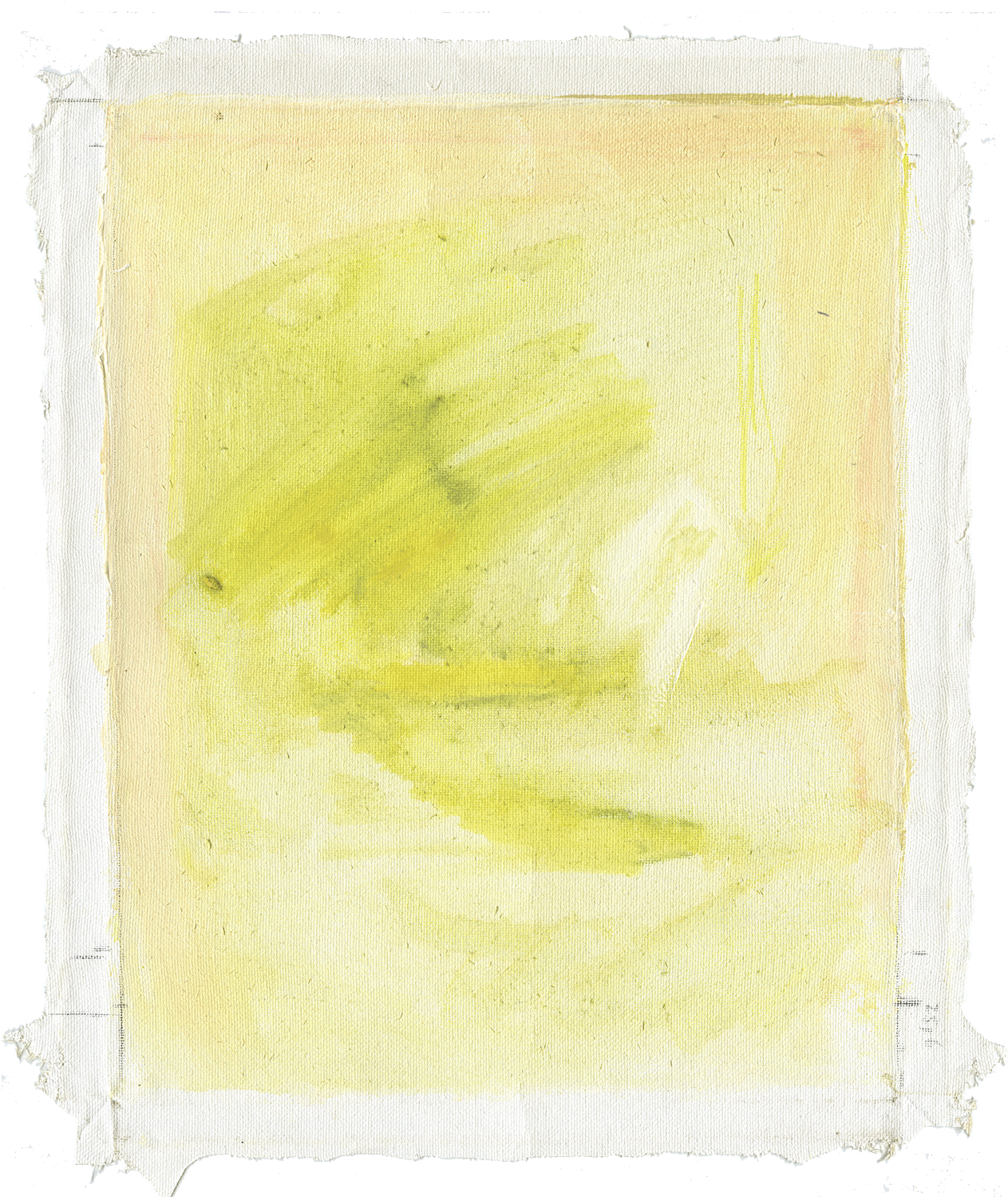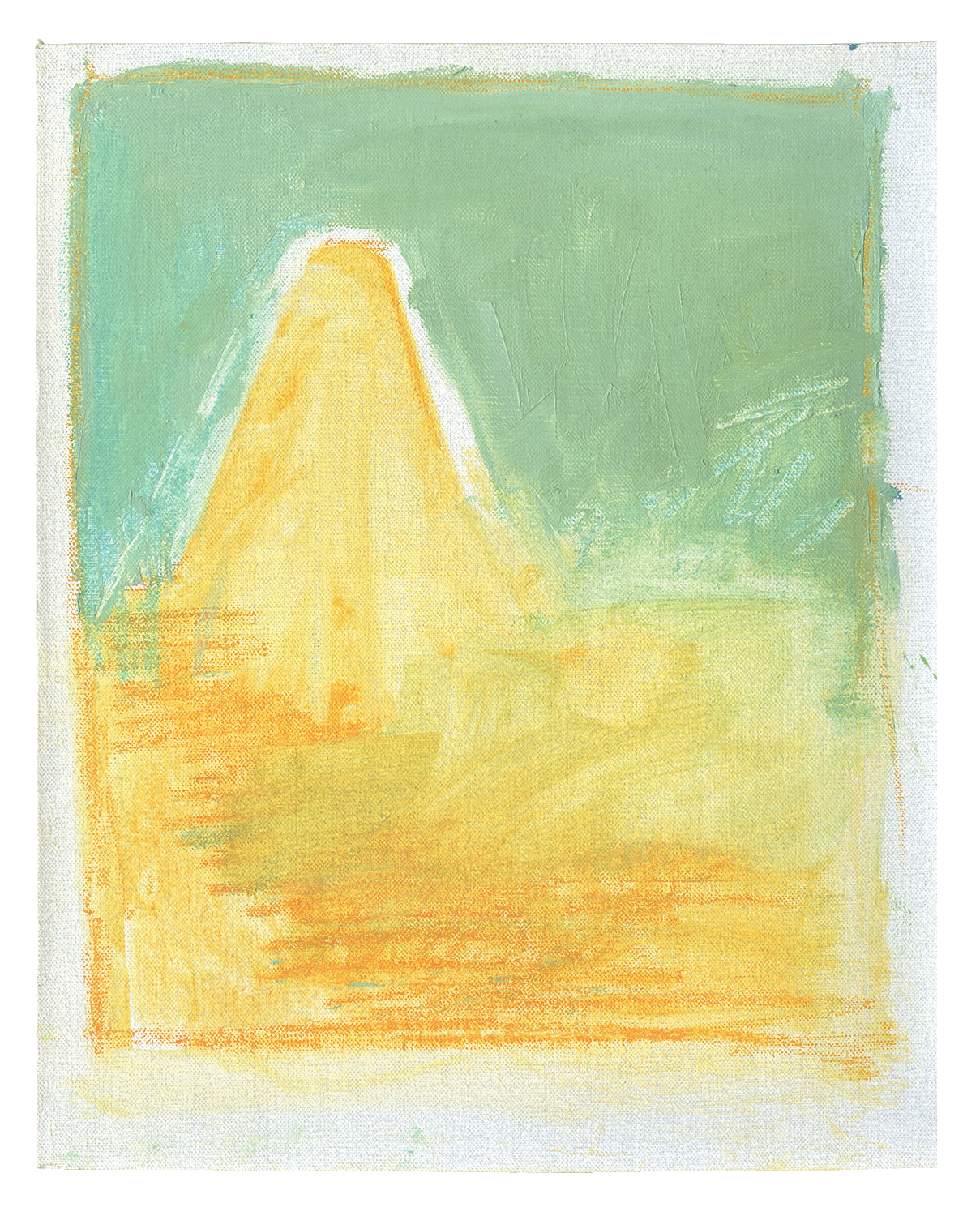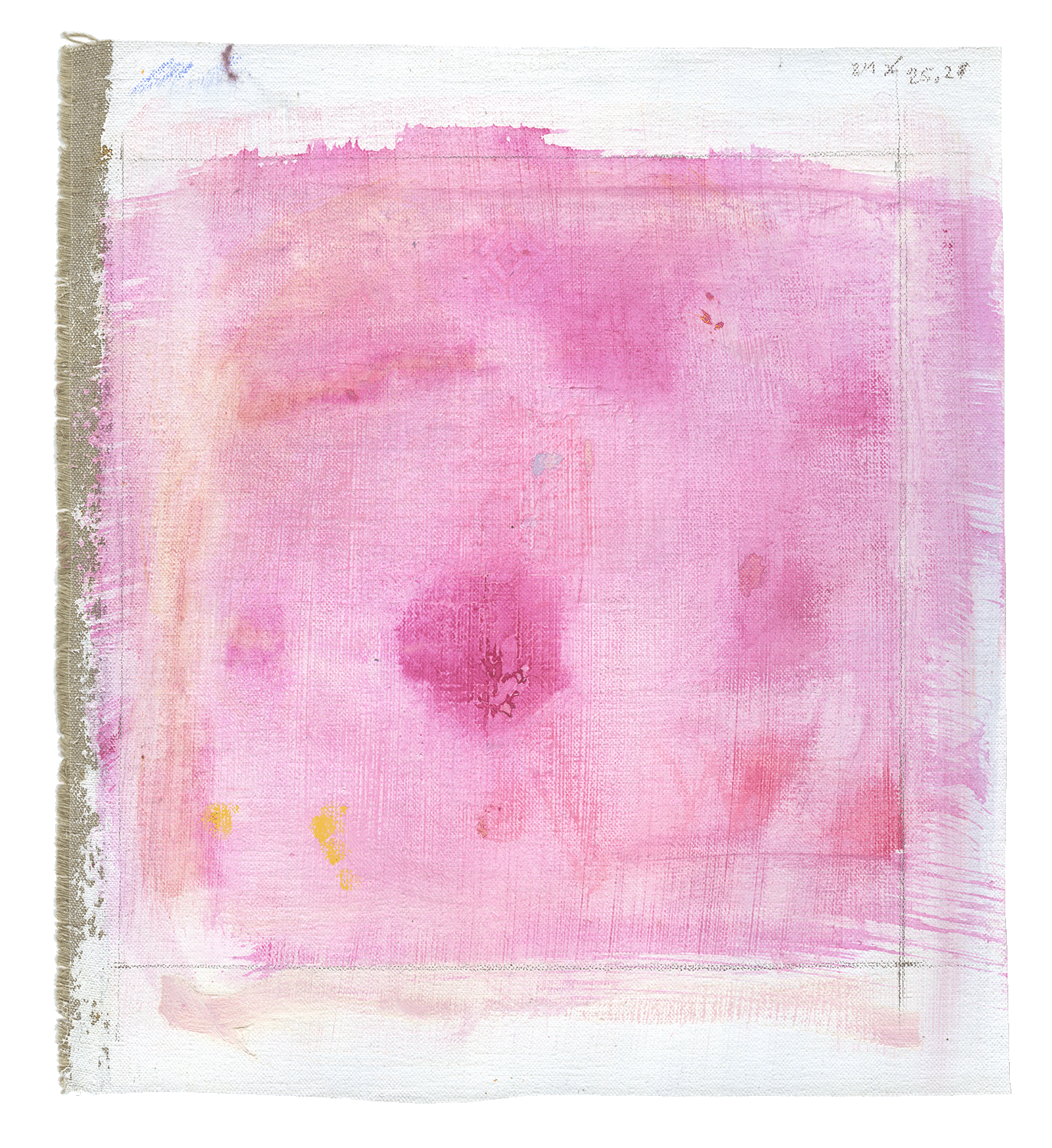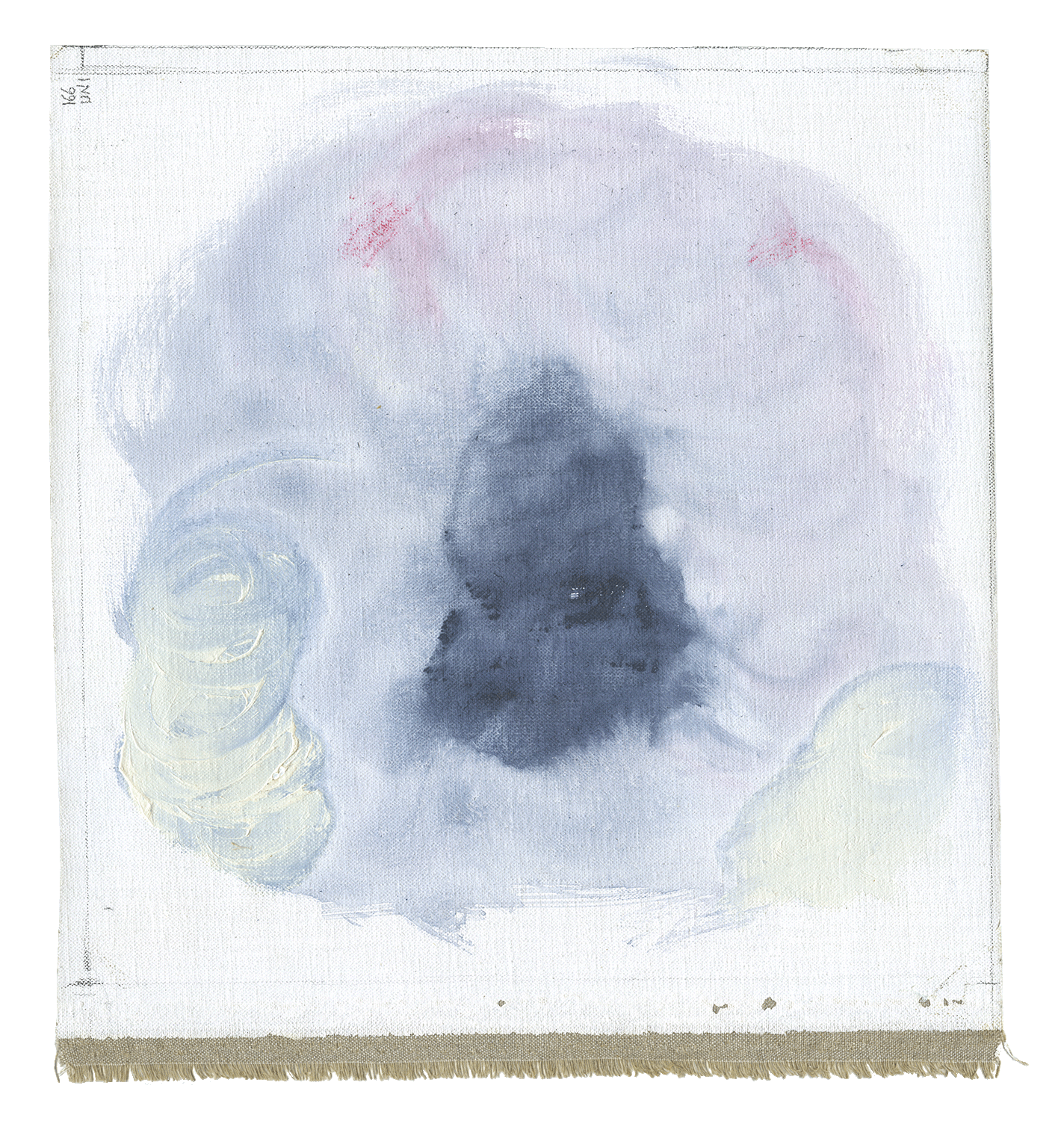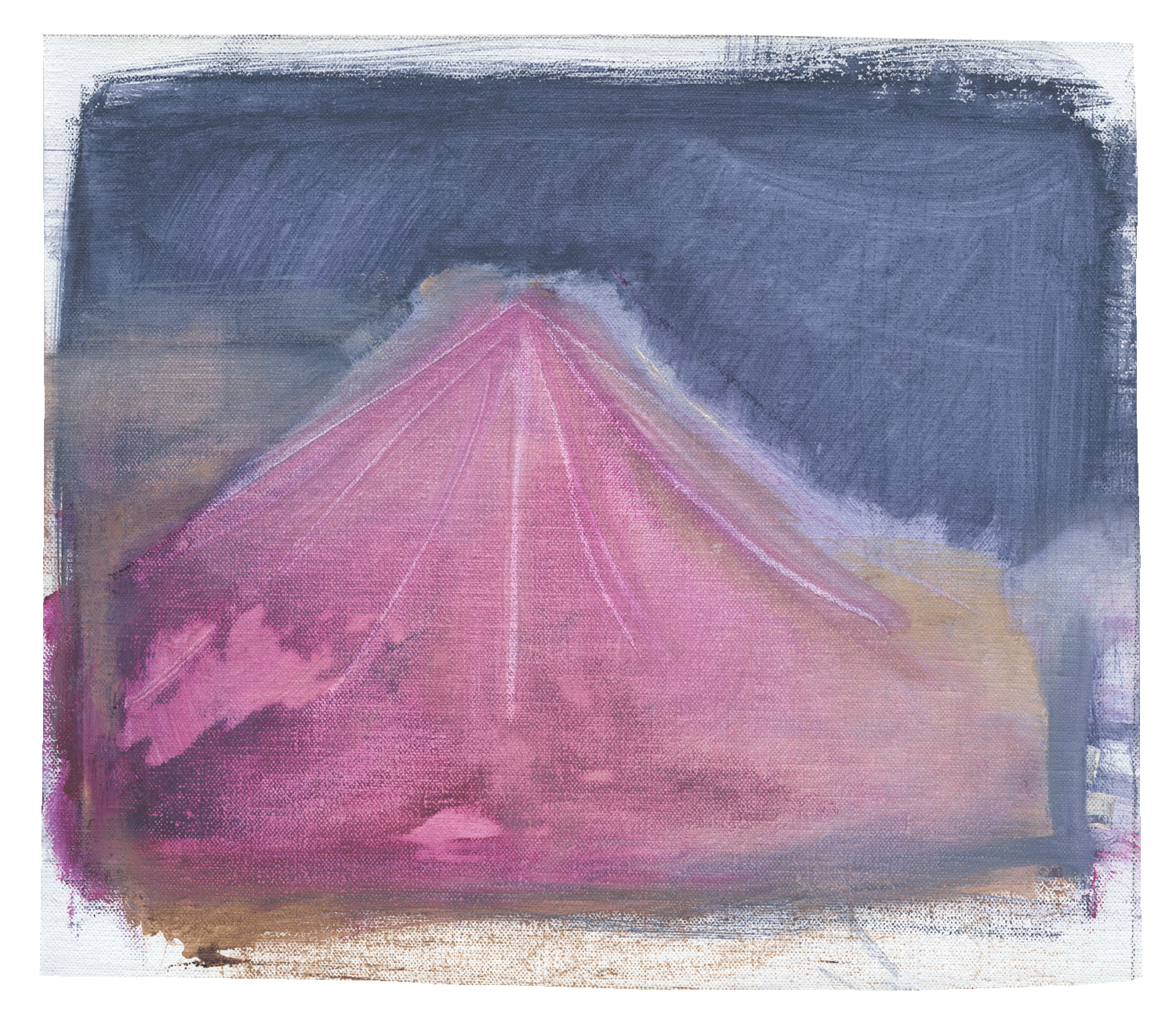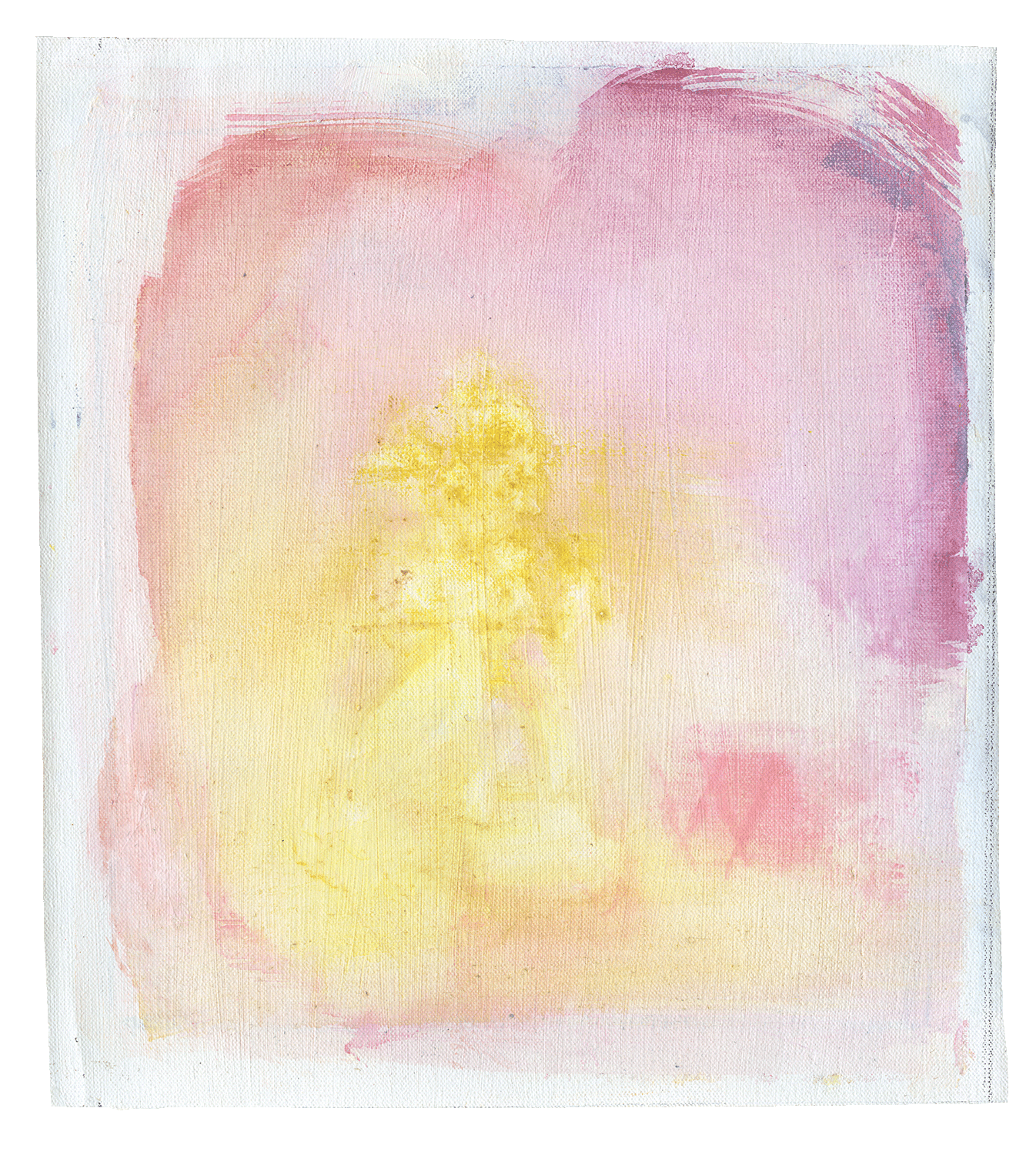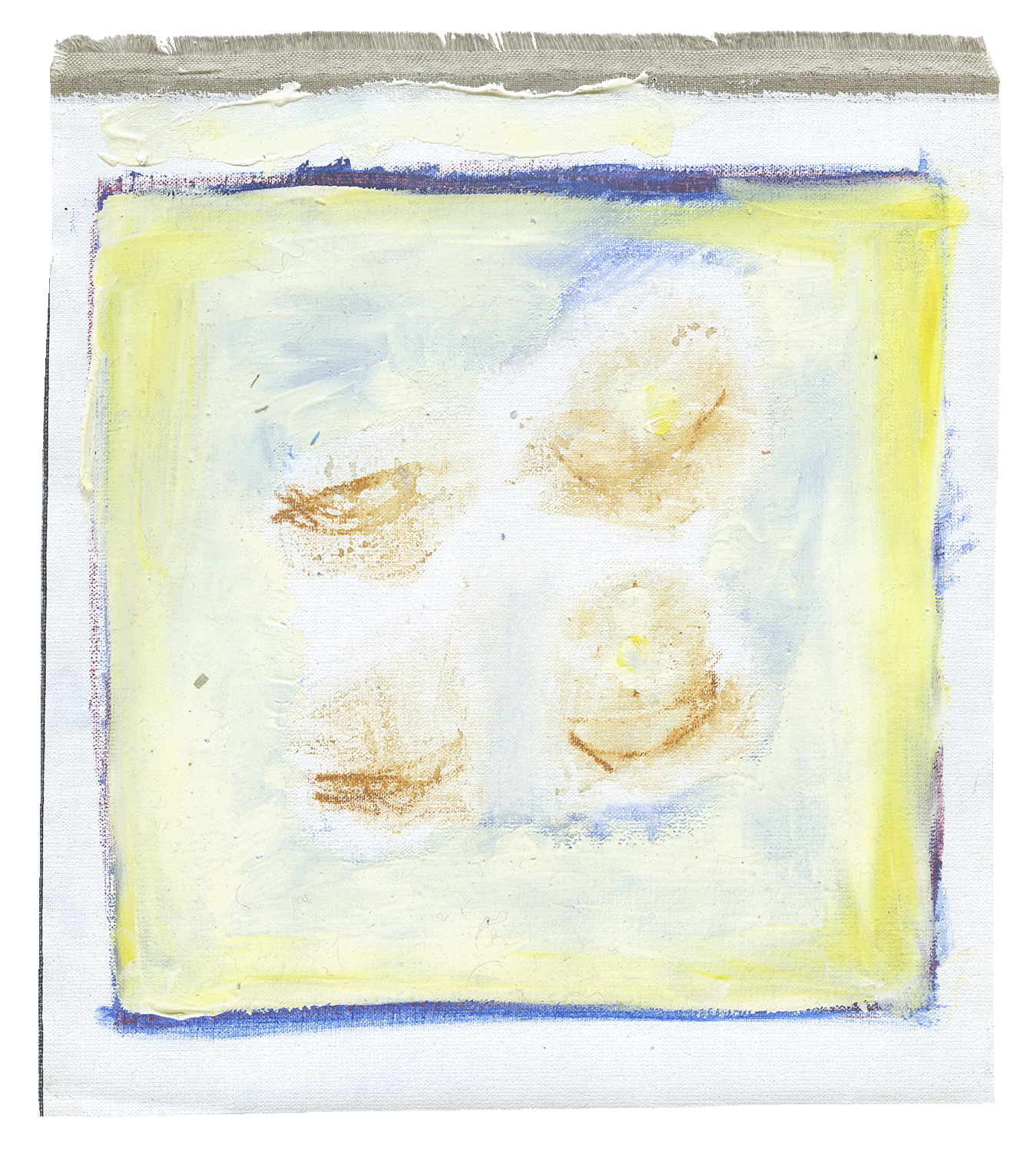 Flamerock refuge (2019-2020)
Pencil and oil on linen, each ca. 30 x 20 cm
---
Scenes from the age of fish (2018-2019)

After the project
Jardins coulés
and its foremost monochromatic, static images of bygone times, a question for more dynamic and free imagery rose. Expecting to find a larger abstraction in a period even further away, this series turns towards the Devonian period (commonly known as "The age of fish") as a first exploration, briefly touching upon the niche field of so-called "Paleo Art".
The result is a freeform combination of encounters from daily walks, Devonian fossils (i.e.
Ctenocrinus / Calceola sandalina / Actinocrinus stellaris)
, and personal landscape visualisations inspired by works as
Paleoart. Visions of the Prehistoric Past
(Z. Lescaze, 2017) and
Duria Antiquior
(H. De La Beche - who was, in turn, highly influenced by the work of Mary Anning).
The series following this thought experiment form a key transition from distance in time (subjects with historical origins) towards distance in space (subjects concerning unreachable places). Every following project continues this path.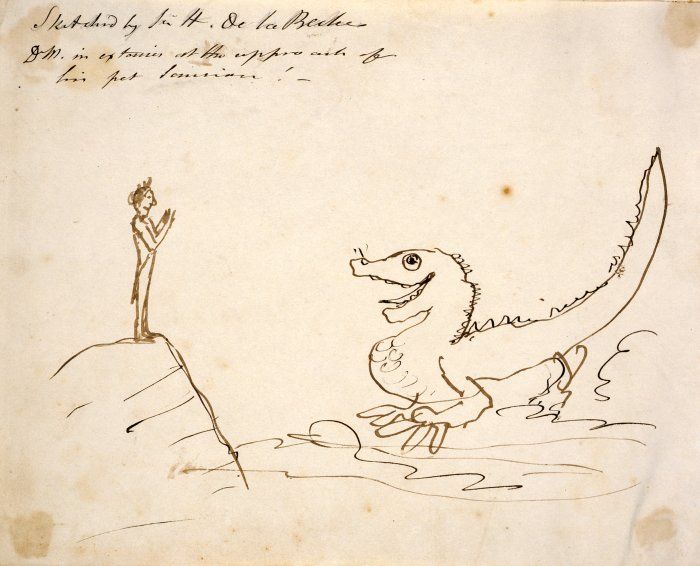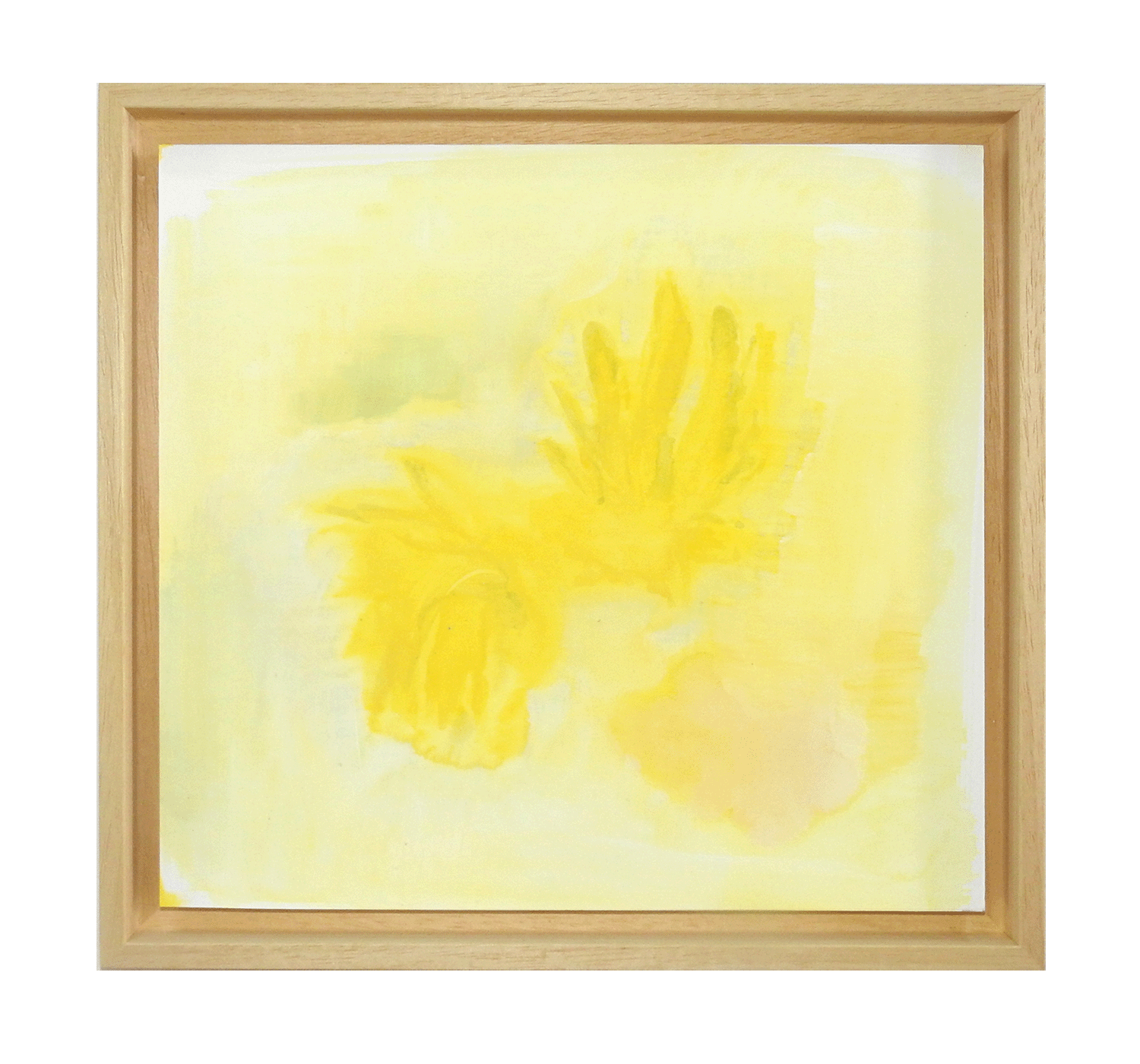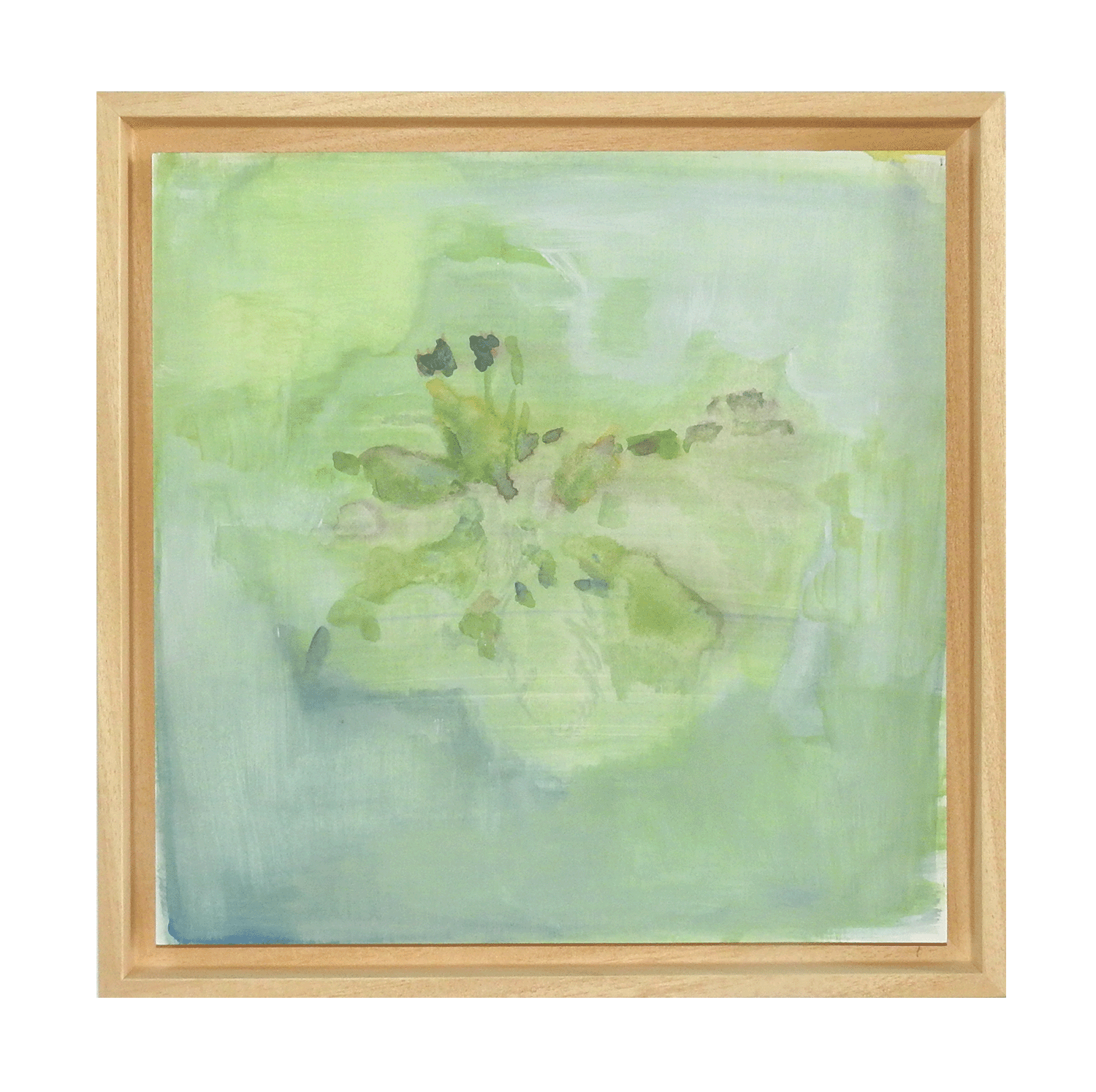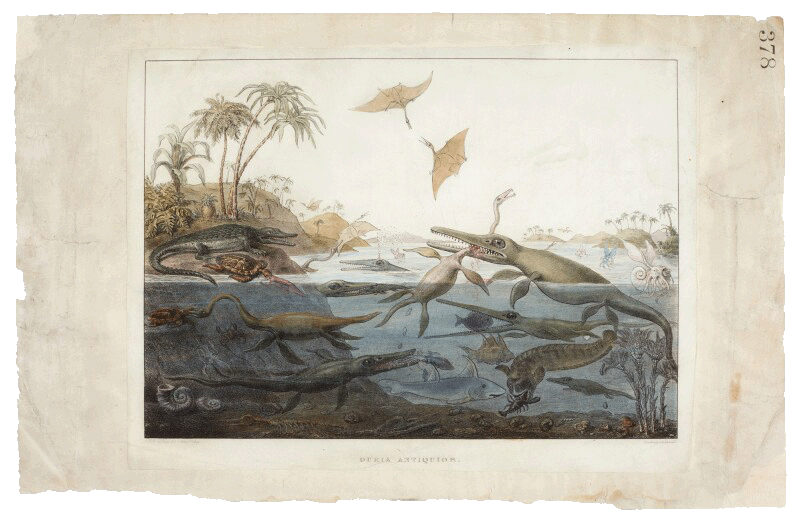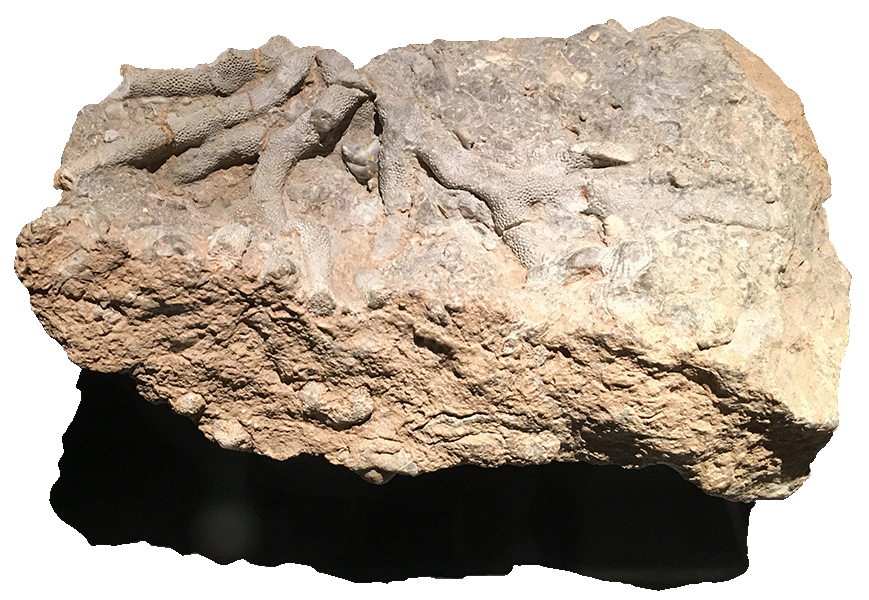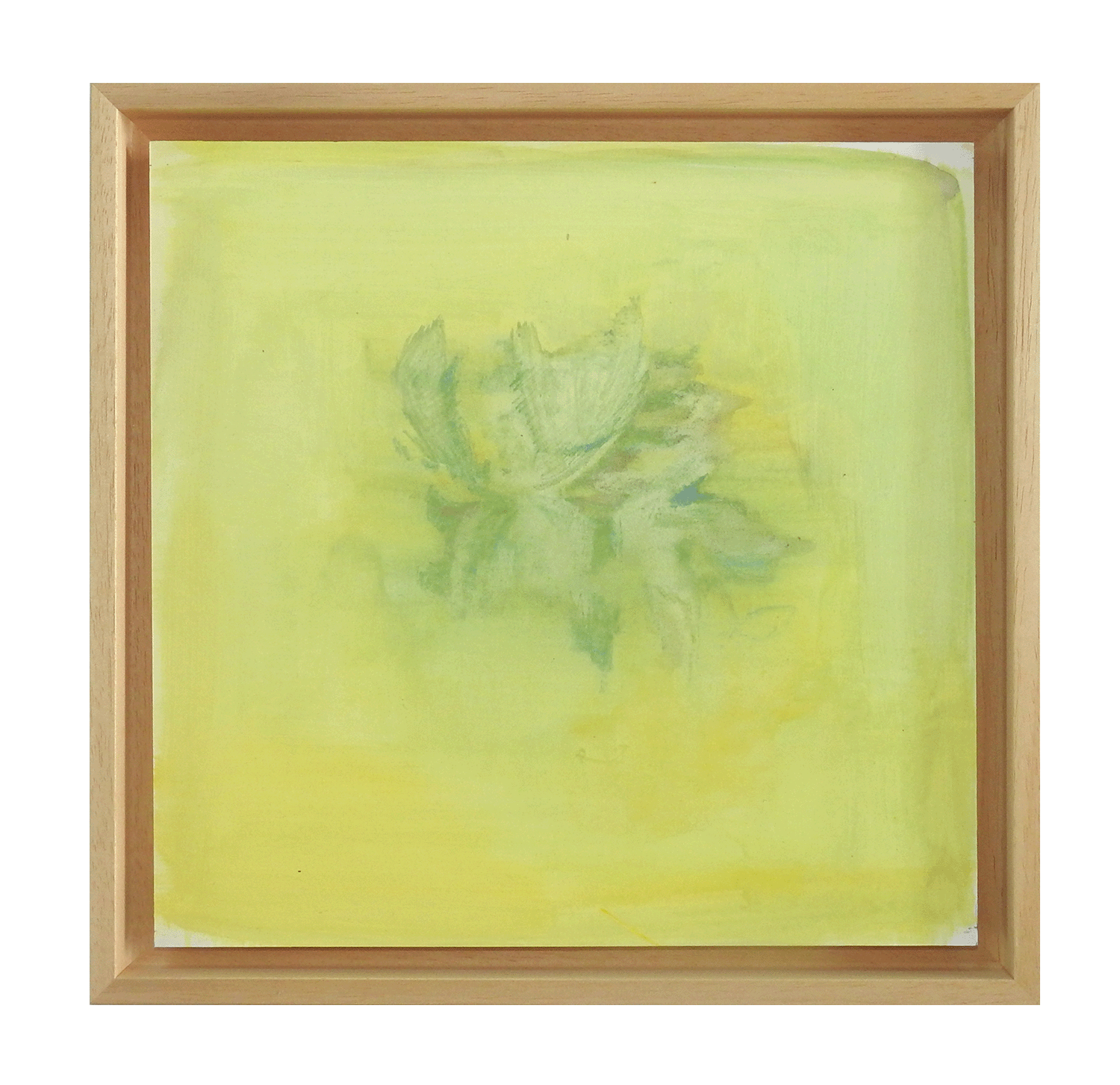 Scenes from the age of fish (2018-2019)
Pencil and watercolor on paper, each ca. 30 x 40 cm
---
Fragments and installation views (2017-2021)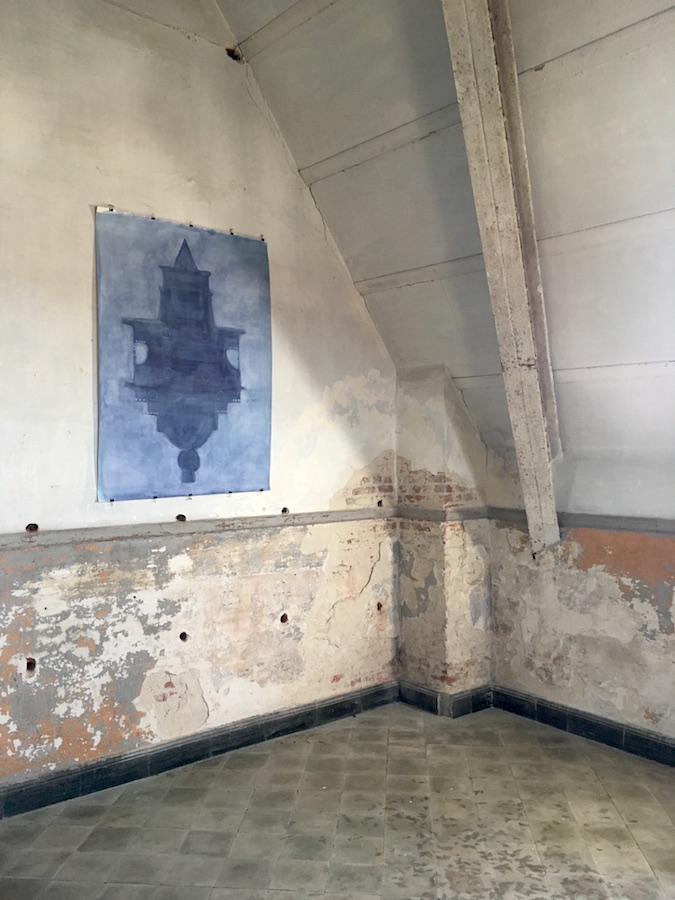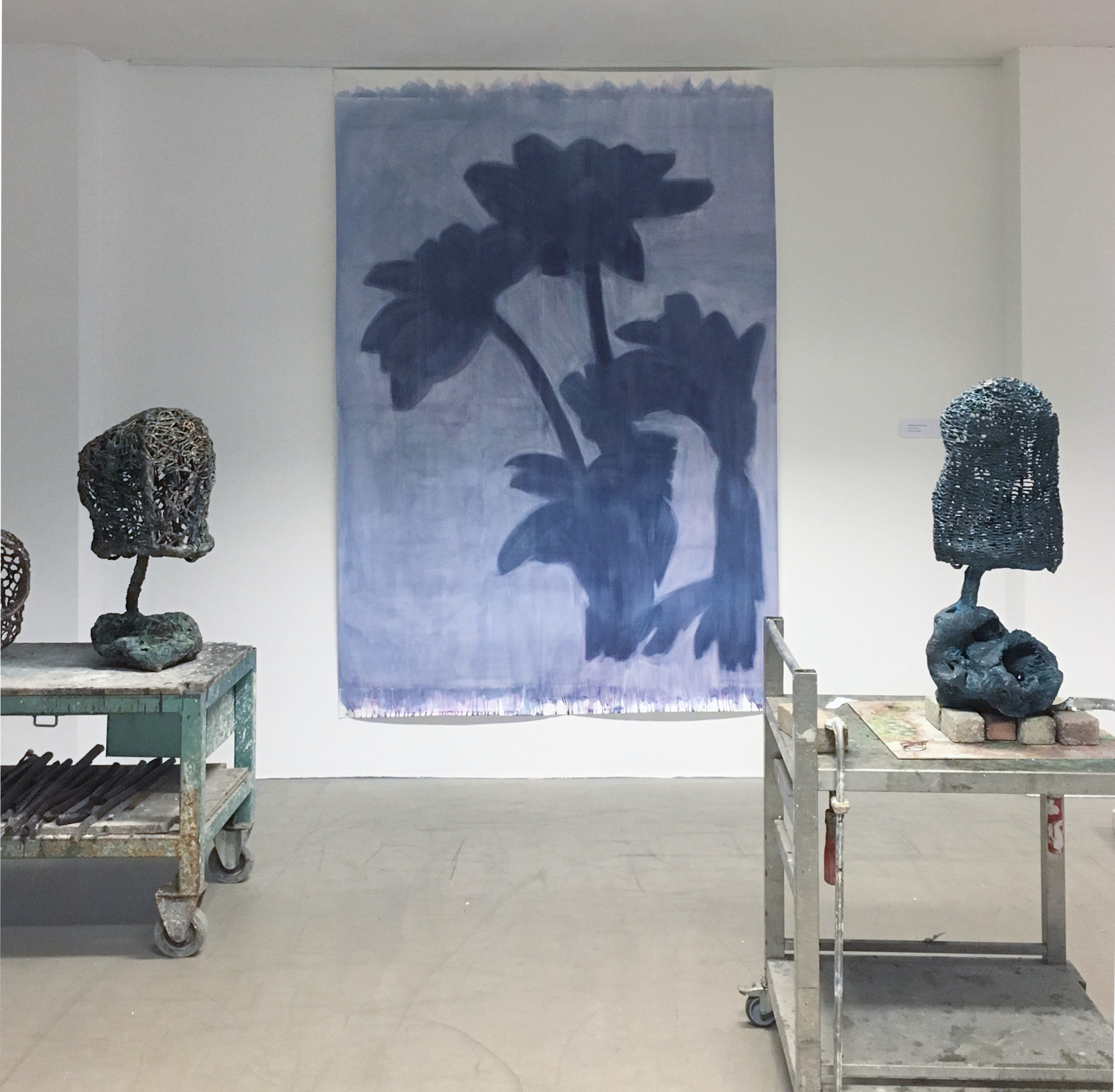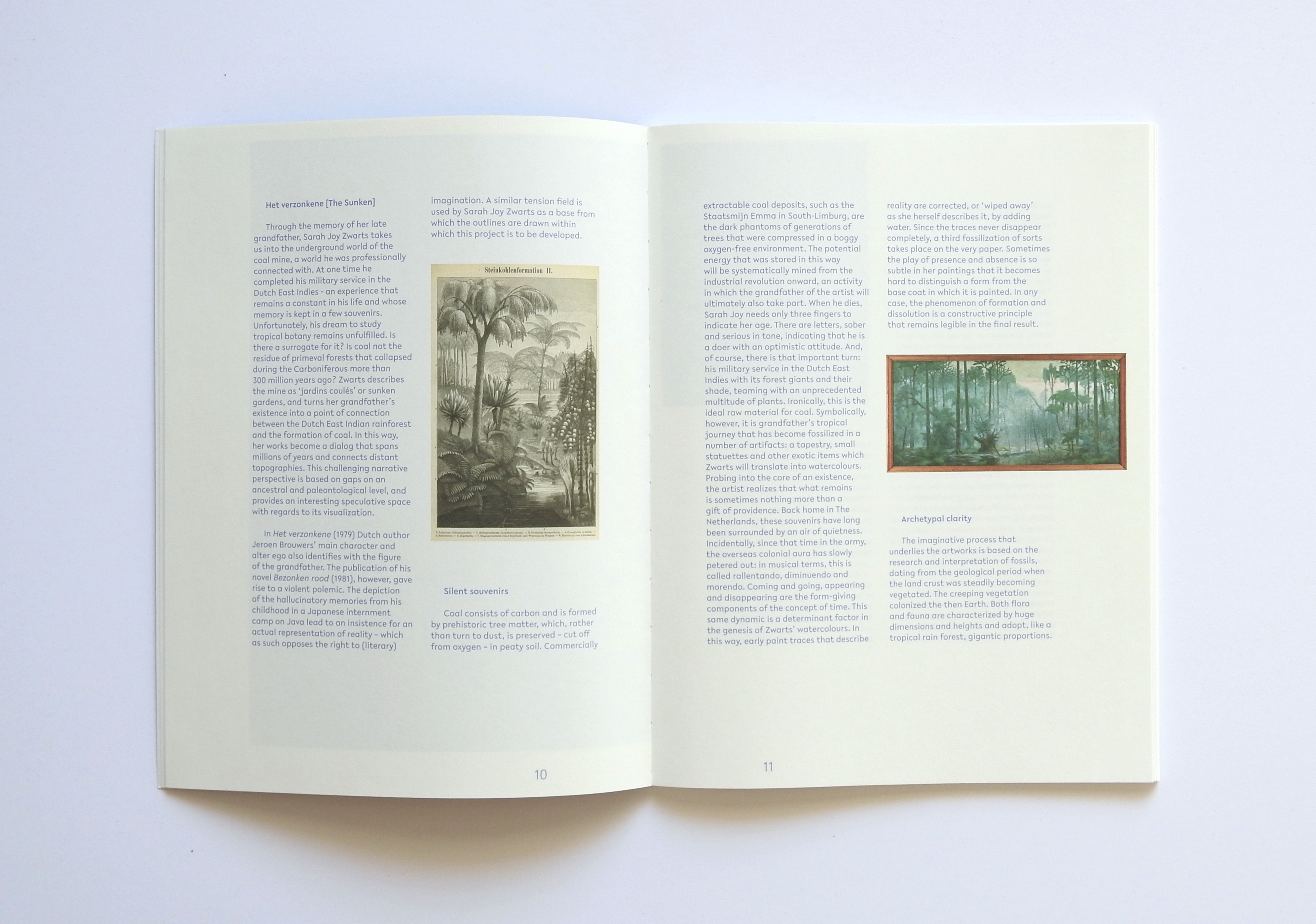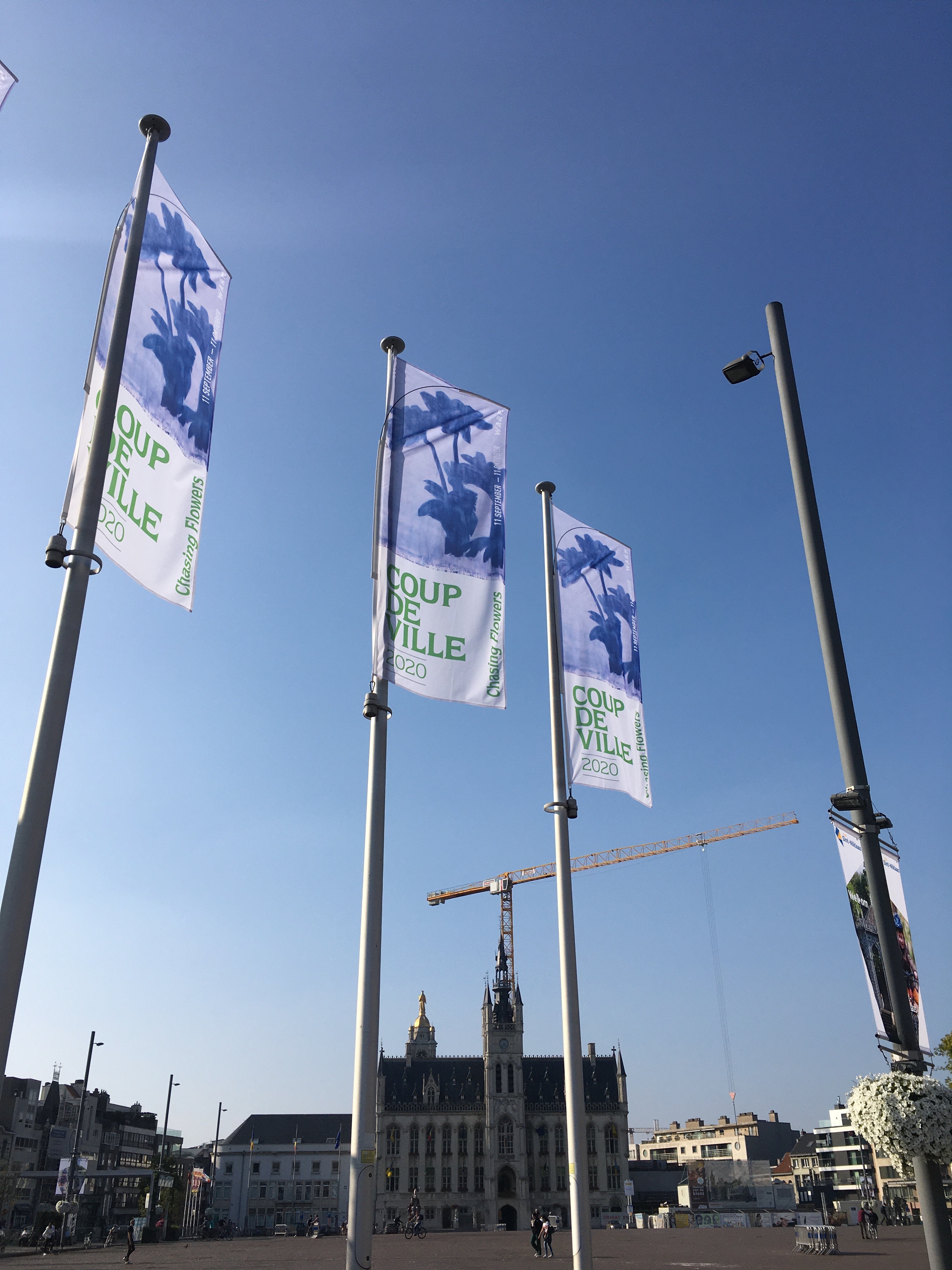 ---
Various drawings and commissions (selection, 2017-2018)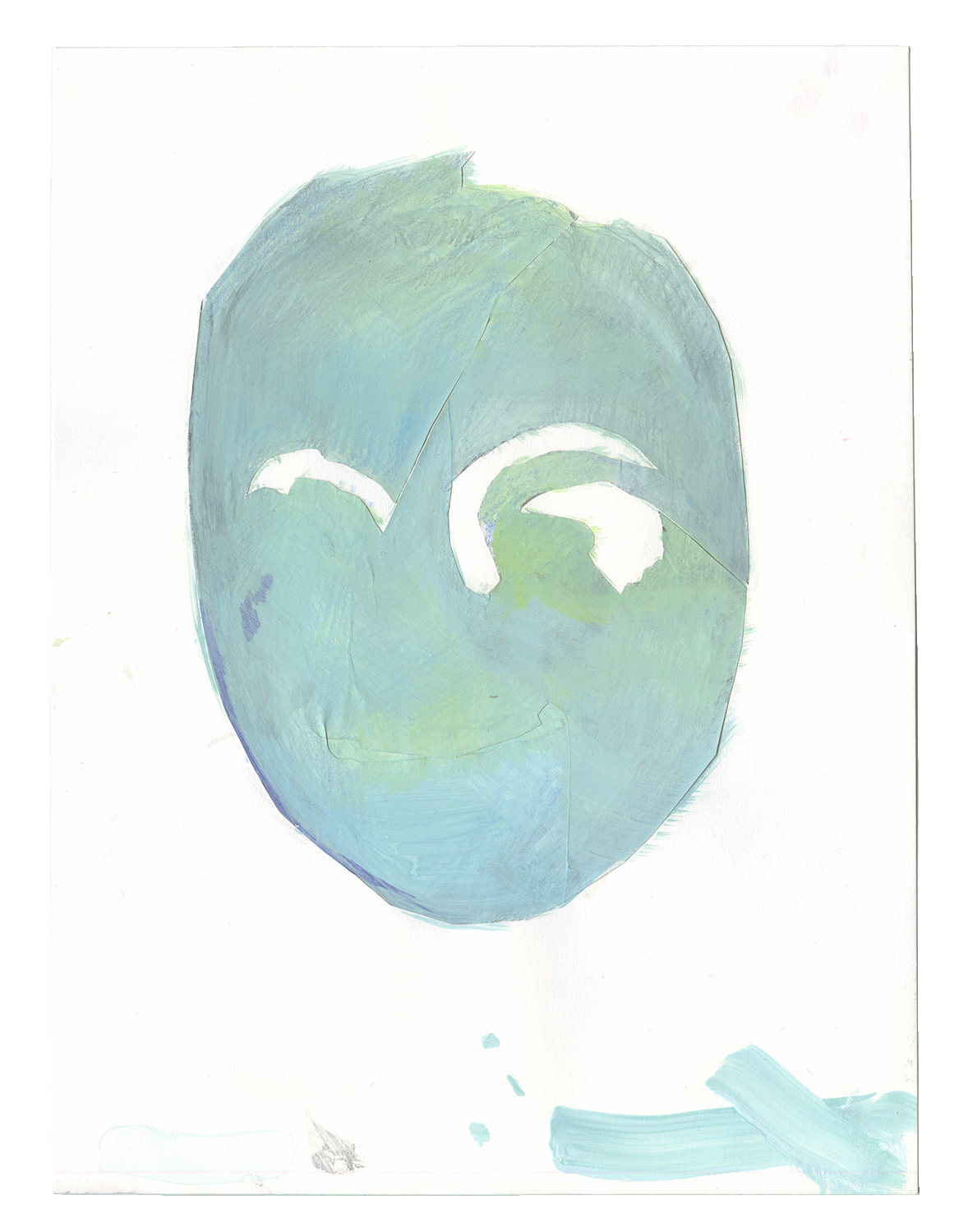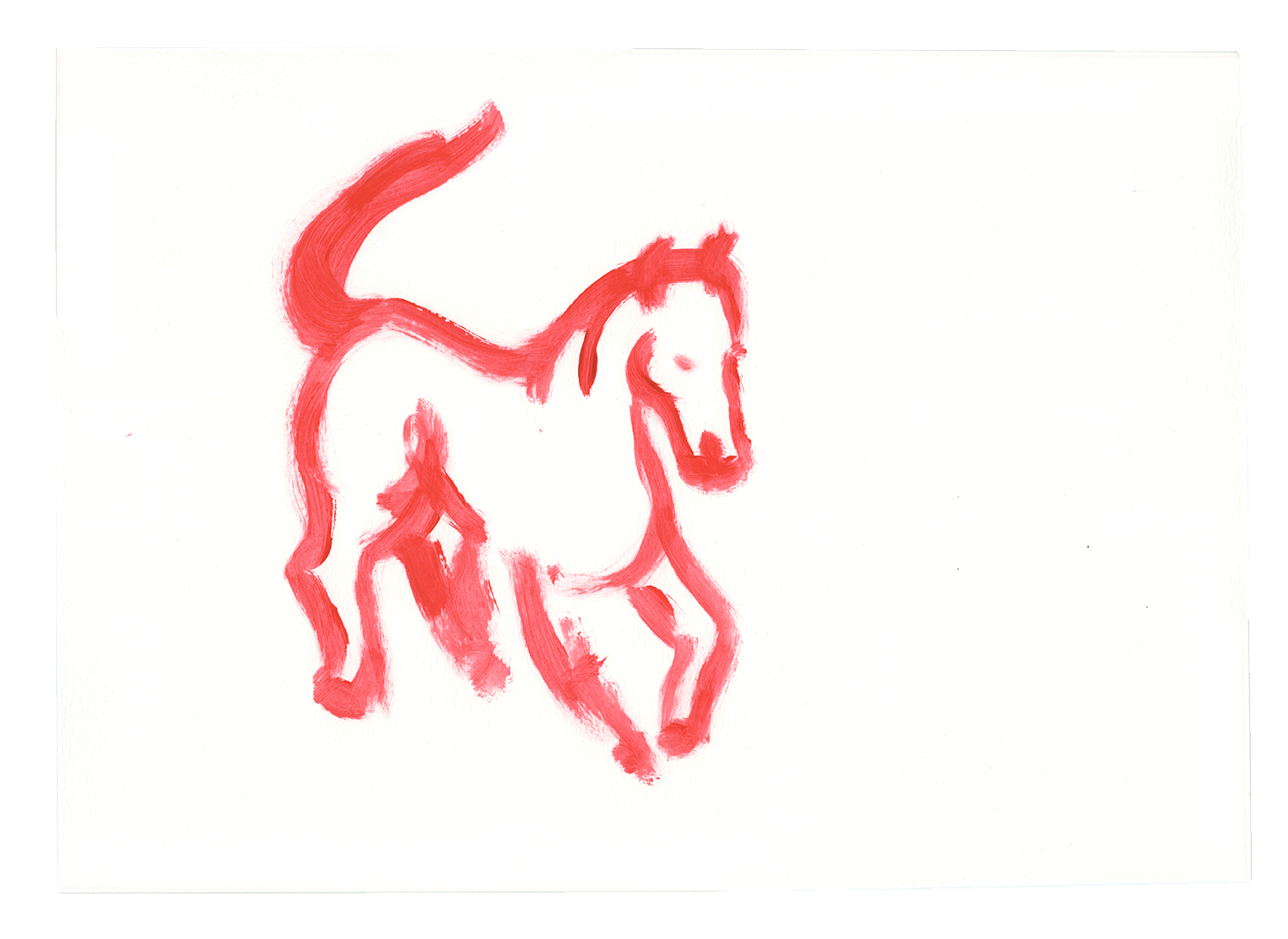 Watercolor and pencil on paper, each approx. 30x40 cm
---
Jardins coulés (2016-2017)
[Text from FLACC Genk]
In het project Jardins coulés spitst Sarah-Joy Zwarts zich toe op de herinnering aan haar grootvader, die naar Hoensbroek verhuisde om te werken voor Staatsmijn Emma. Als jonge man raakte haar grootvader gefascineerd door tropische flora en fauna, mede gevoed door zijn dienstplicht in Indonesië. Aanvankelijk wilde hij zelfs tropisch botanist worden, maar toen dit niet lukte, nam hij een baan bij de mijnen aan.

Tijdens zijn verdere leven bleef hij zijn interesse voor exotische planten en dieren koesteren.

De link die gelegd kan worden tussen steenkool en tropische planten, vormde voor Sarah het startpunt van haar project. Ondanks het feit dat haar grootvader geen vorming als botanist kreeg, was hij uiteindelijk wel indirect werkzaam tussen de tropische plantenresten: steenkool wordt immers gevormd door het residue van planten uit het Carboon. Sarah verweefde dit gegeven met persoonlijke herinneringen aan haar grootvader tot een nieuwe reeks werken op papier.

[Publication NL / EN available - text by Stef Van Bellingen (contact Sarah for more info)]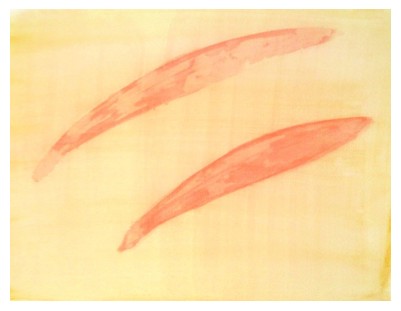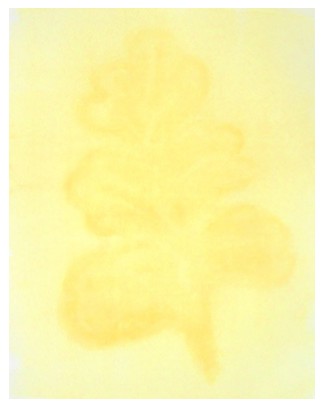 Jardins coulés (selection, 2016-2017)
Watercolor on paper, sizes varying from 30x20 to 245x152 cm
---
Perhaps maybe in spring (2015)
[Text by Arno Kramer]

The working method of Sarah-Joy Zwarts is open and often in search. In which direction the work tends to go depends, among other things, on whether it shows a visual reflection of something specific, for example a chandelier.

At the same time, the drawing lets the viewer wander into poetic nebulae - with pleasure for that matter. Sometimes however a form grows intuitively and resembles a shape, a light source or perhaps a planet? The use of color in her drawings strongly determines the atmosphere they express.
They can be mysterious, but also clear, but overall strictly personal in their development.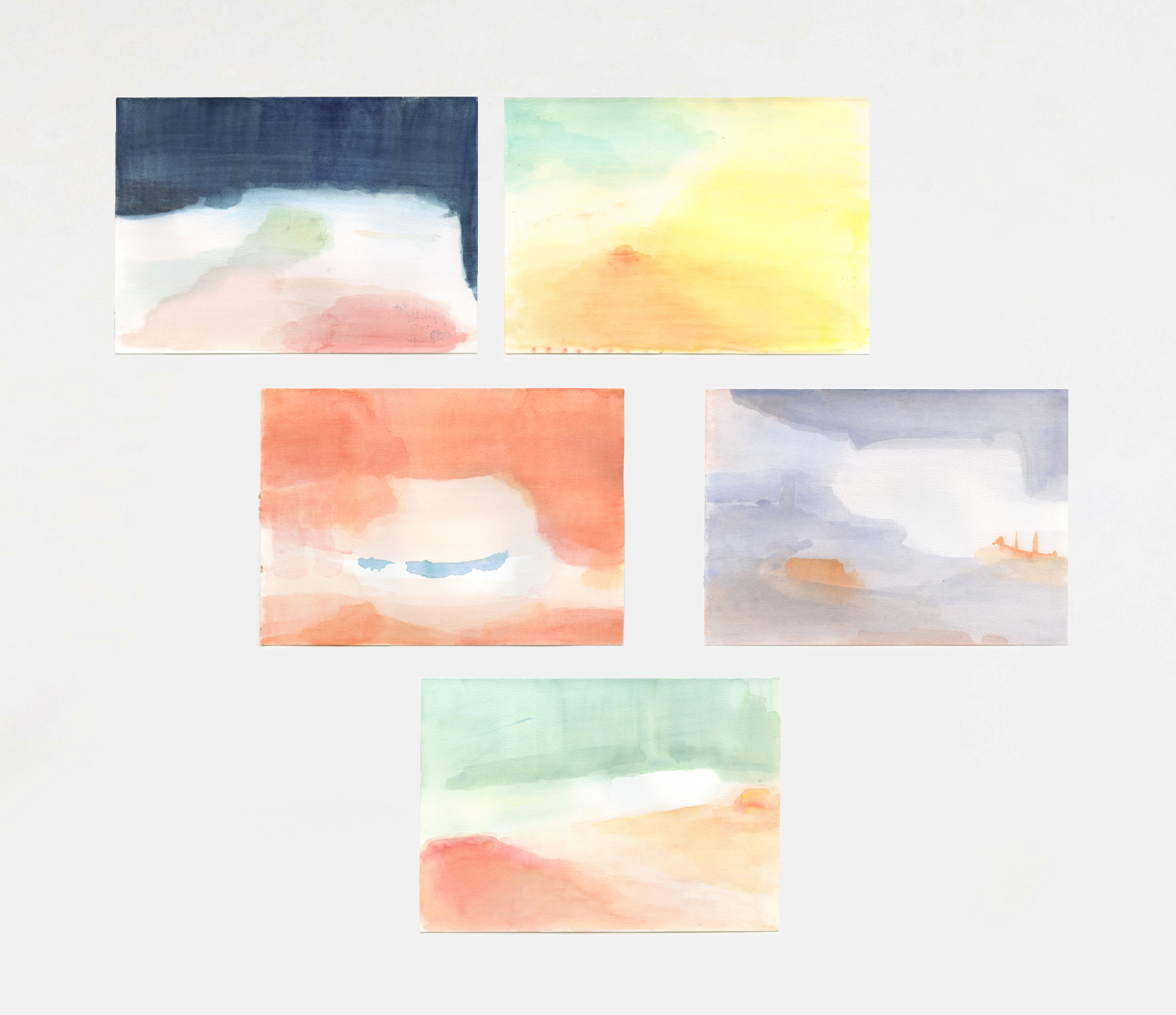 Perhaps maybe in spring (selection, 2015)
Watercolor on paper, each 30x20 cm
---
Green river, shallow water (2014)
[From the catalogue of Graduation, KASK Ghent:]

With the aid of historical anecdotes and objets trouvés, Sarah-Joy Zwarts explores her homeland. She is mainly fascinated by the atmosphere in the region as it appears filtered through her own perception.
Her research and discoveries are reflected in sets of personal drawings, which, in all their diversity, somehow represent the fragmentation of human memory.


The series
Green river (shallow water)
continues this exploration and approaches a specific part of the Meuse Valley hinterland.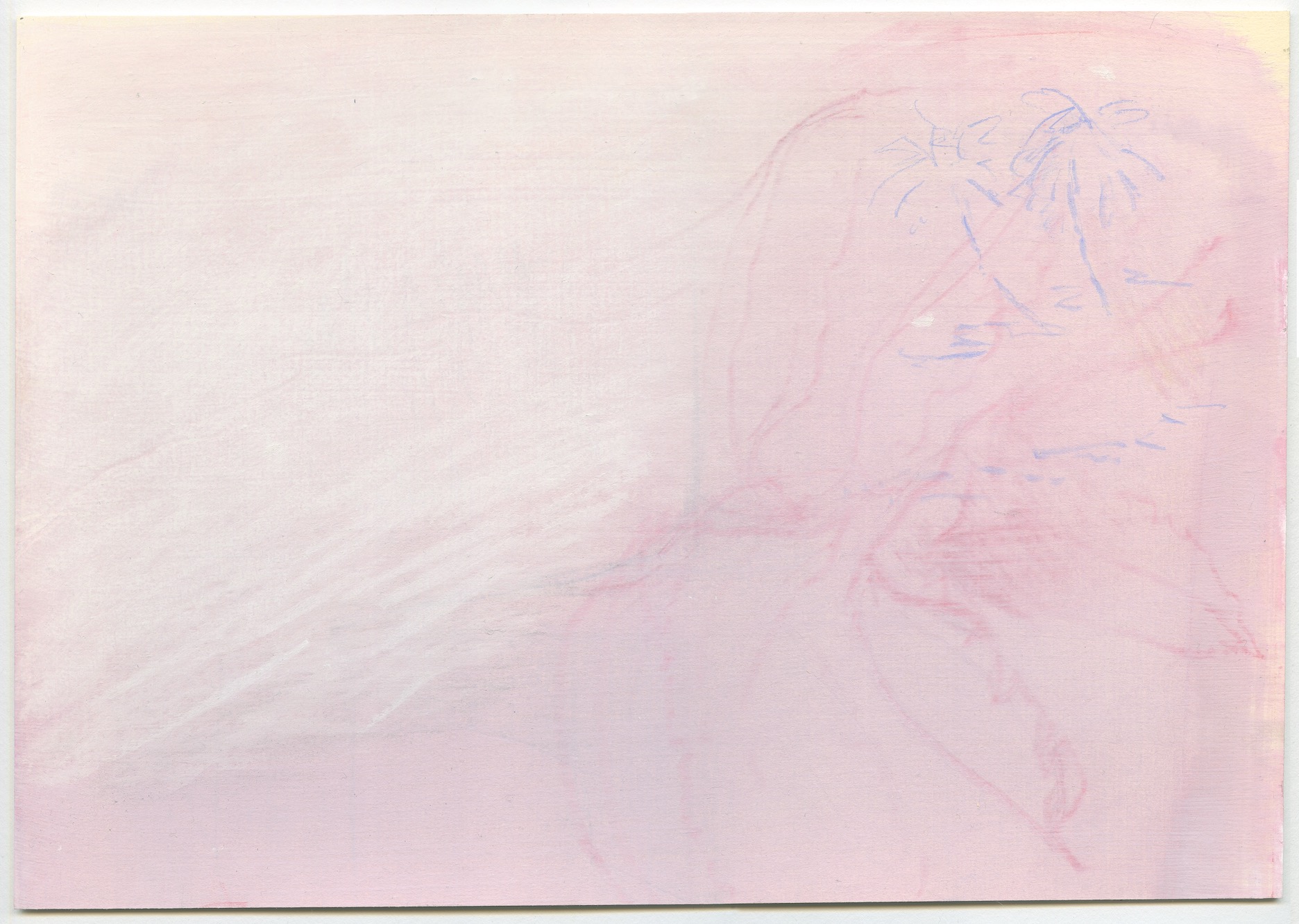 Green river, shallow water (selection 2014)
Pencil and watercolor on paper, each ca. 30x40 cm
---
Sarah was born in Maastricht, 1987. She works as an independent visual artist somewhere in the lucid area between fact and fiction. Her work currently focuses on oceanic and sea-related themes of both historical and mythological origin, starting at the mid-19th century rise of interest in the marine world.

She is triggered by the unreachable sea as a location where the human imagination can play freely and new ideas emerge, due to its unboundedness. Sarah sees this metaphor closely linked to the technological developments happening in the same period, not only allowing fellow marine enthousiasts, explorers and dreamers to roam about freely, but simultaneously causing a shift
in the statute of the image - opening up a search towards its new definition.


Sarah sees this cultural development closely linked to the relation between the id / ego / superego and the ability to perceive a notion of "oceanic feeling" (a posteriori - see S. Freud's

Civilization and its discontents

1930 - applied here in a secular way, as did Freud in his letters to Rolland). Also accurately described by W. Benjamin in

The Work of Art in the Age of Mechanical Reproduction

(1936):

"Within major historical periods, along with changes in the overall mode of being of the human collective, there are also changes in the manner of its sense perception".
On a smaller scale (but undeniably adding to the same themes) is Sarah's interest for the reception of the sea and the constructive role it has played in various works and oeuvres, broadly ranging from literature, visual arts, films, explorations, to others. She believes these cases can act as precedental examples for current affairs and chooses to (loosely) refer to them in her artistic practice, in order to inspire either way.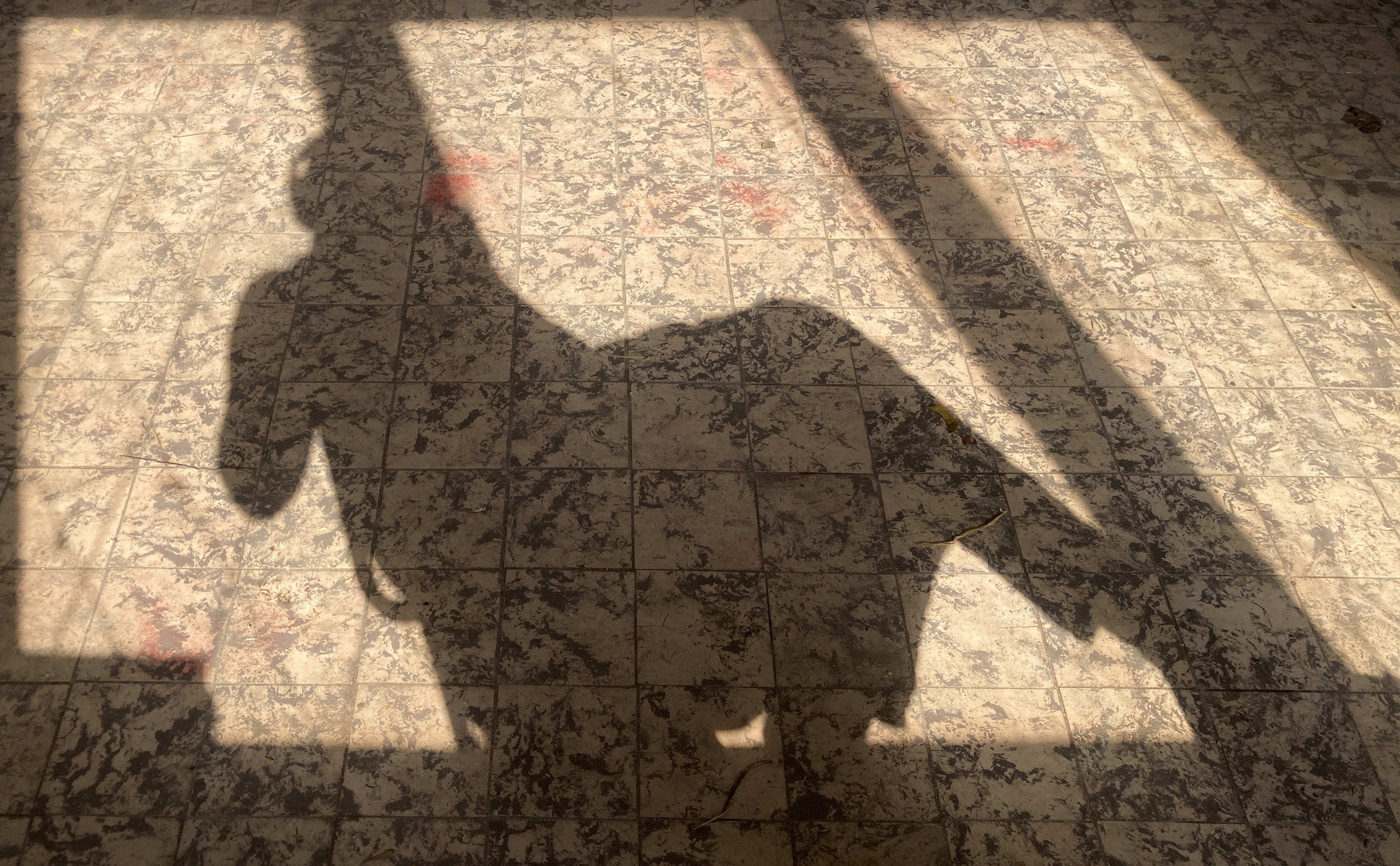 Sarah has a MA in Fine Arts and History. She has been appointed Advisory Committee Member Visual Arts for the Flemish Government (Kunstendecreet, BE) in 2019 and contributes in Theory (Essay and Thesis) at the Maastricht Academy of Architecture (NL).
---