---
Between the devil and the deep blue sea (2021- )
The ongoing project Between the devil and the deep blue sea continues to focus on Sarah's fascination for marinal and oceanic topics and comprehenses various parts.

Tidal land continues the theme of beacons (or safe water marks) in another setting. Because of Sarah's distance to the sea and the impossibility to work with it in a direct way, she sought a local alternative closer to home.

The 1930s-built Albert canal and it's accompanying slopes (ranging up to fifteen meters) form a parallel setting to the beacon's tidal environment. They were originally provided with an exhaustive waterstructure to prevent the highlands from overflowing rainwater.

In this part Sarah is currently mapping these surroundings, collecting prototypical forms before reinterpretating them into newly found structures with local materials (clay, wood, ... ), which she intends to place back afterwards.


The namelike counterpart Between the devil and the deep blue sea explores the concept of imaginative abstraction.

For Sarah there is a direct parallel between underwater imagery and the undefinable state of 'play' in human imagination (see also the "About" section below). She tries to capture this detached state of mind by starting with fictional images in regards to the sea.

In this part, she continues to work on paper because of the directness of manual gestures and the irrevocable connection to thinking - although she also incorporates connected historical methodologies (for example, the hand-colored photographs by pioneer underwater cinematographer J.E. Williamson (see Coral Empires by A. Elias, 2019).

By manipulating these images until they form an autonomy of their own, she aims to compose an continuous series which reaches the similar effect as the parallel described above.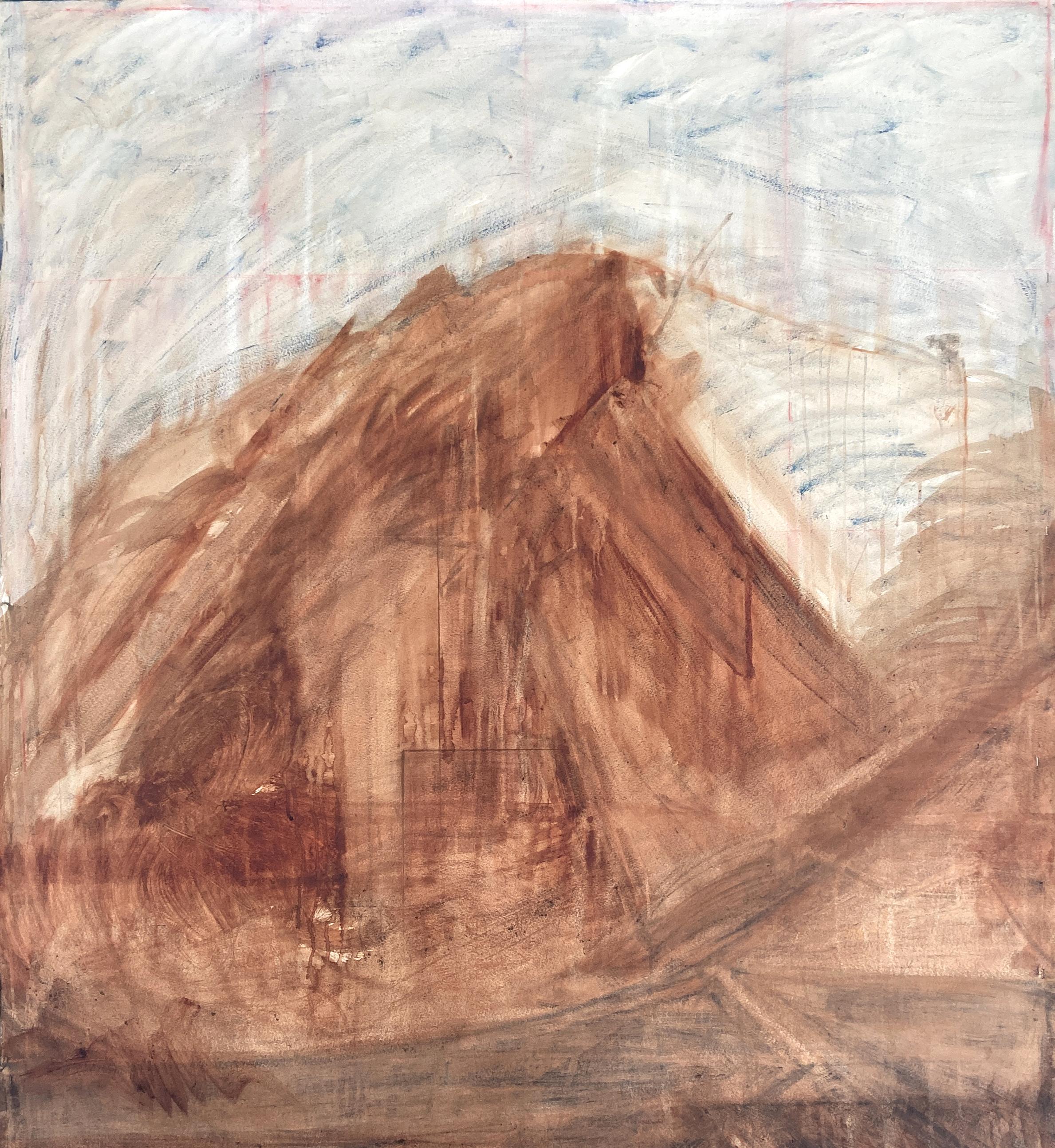 Ventura (2022, studio progress)
Oil on paper, each ca. 120 x 110 cm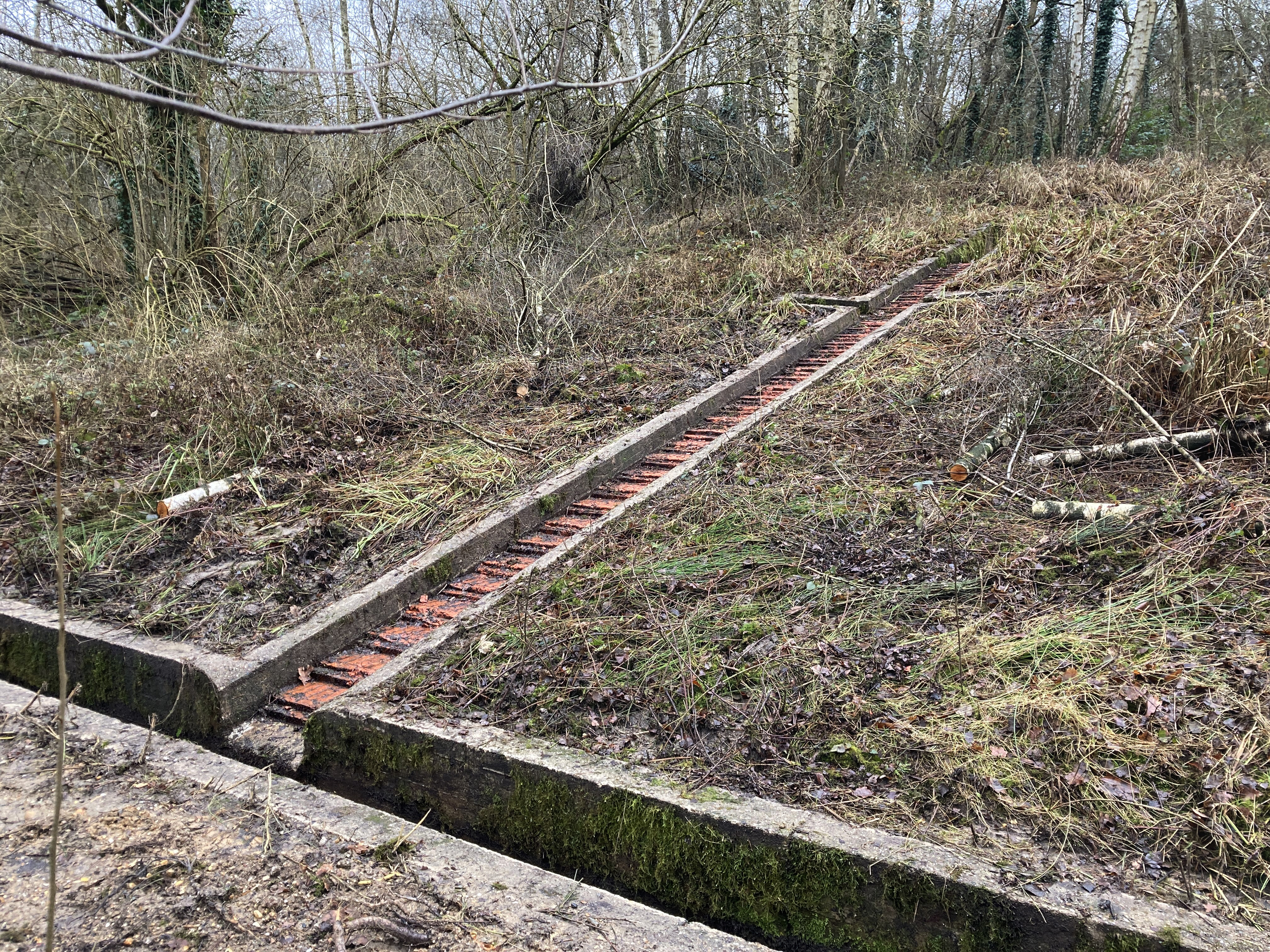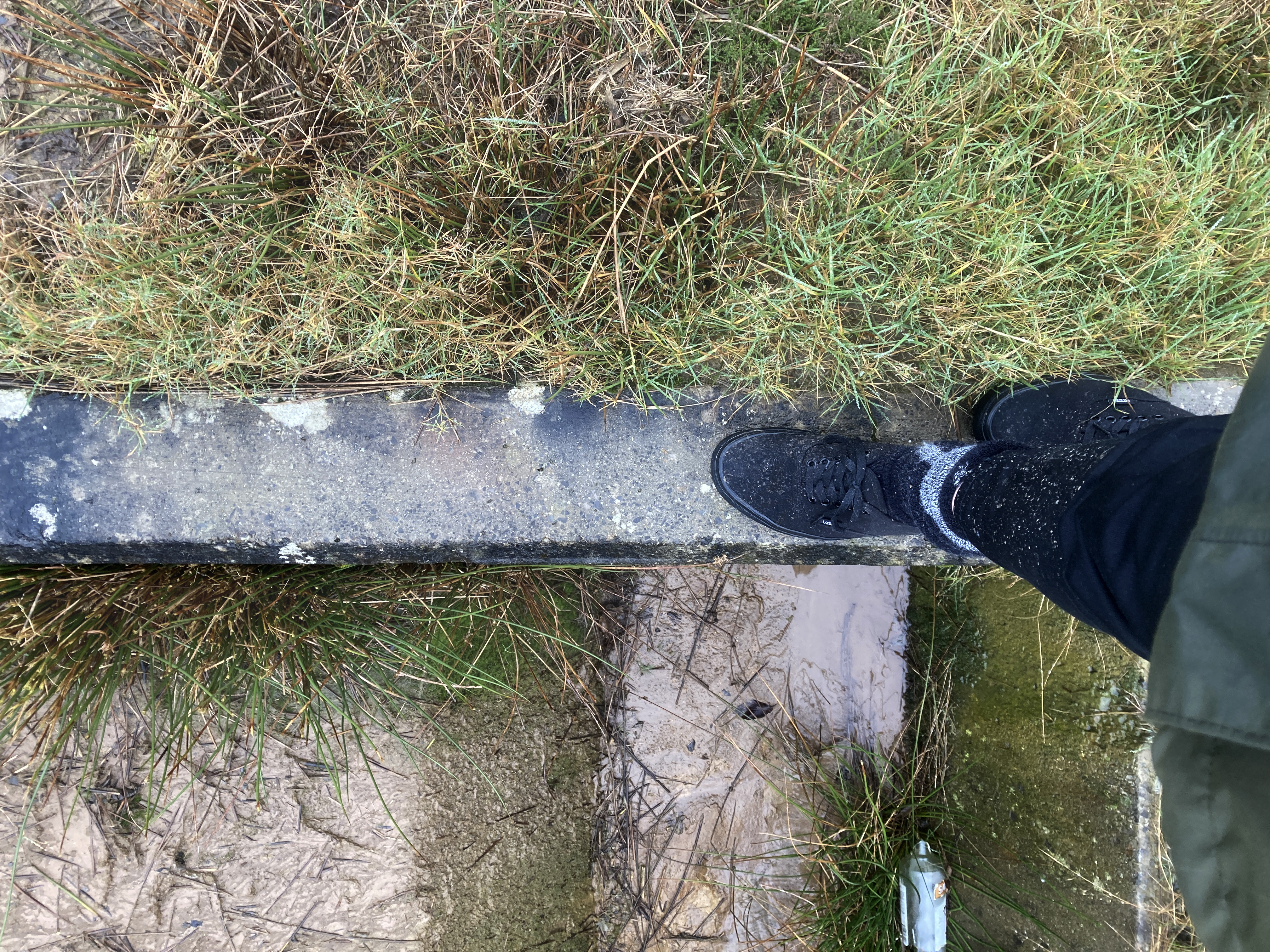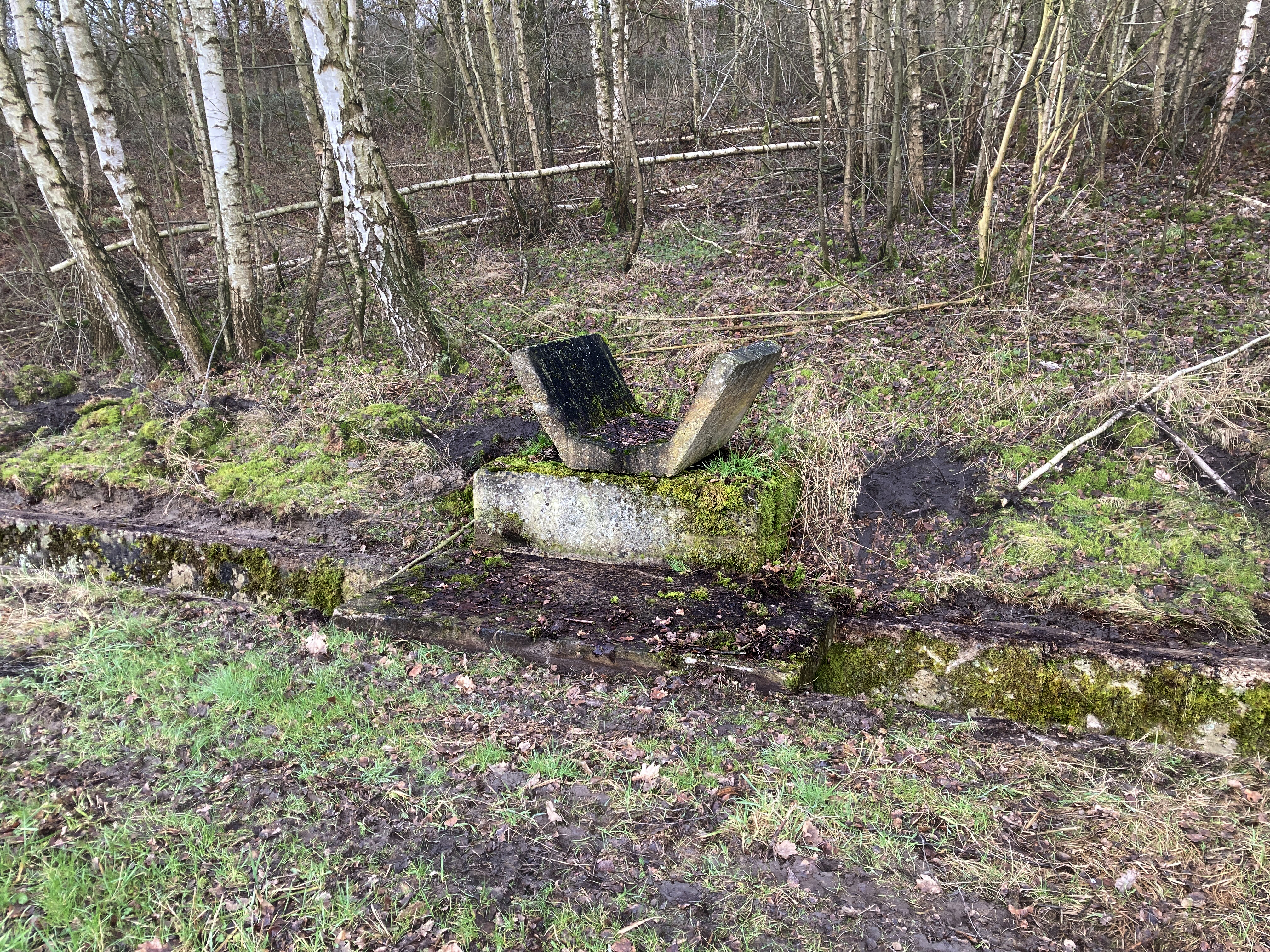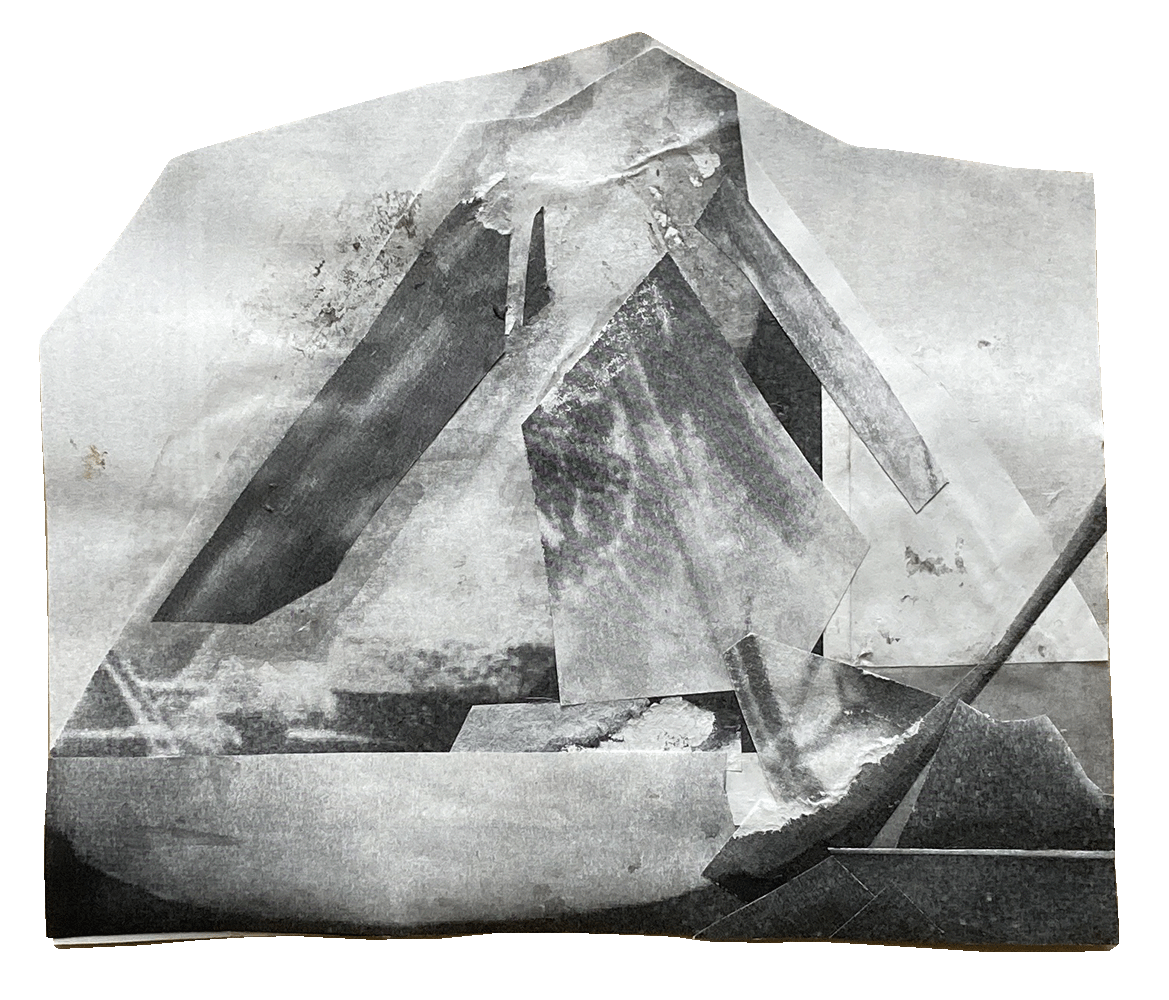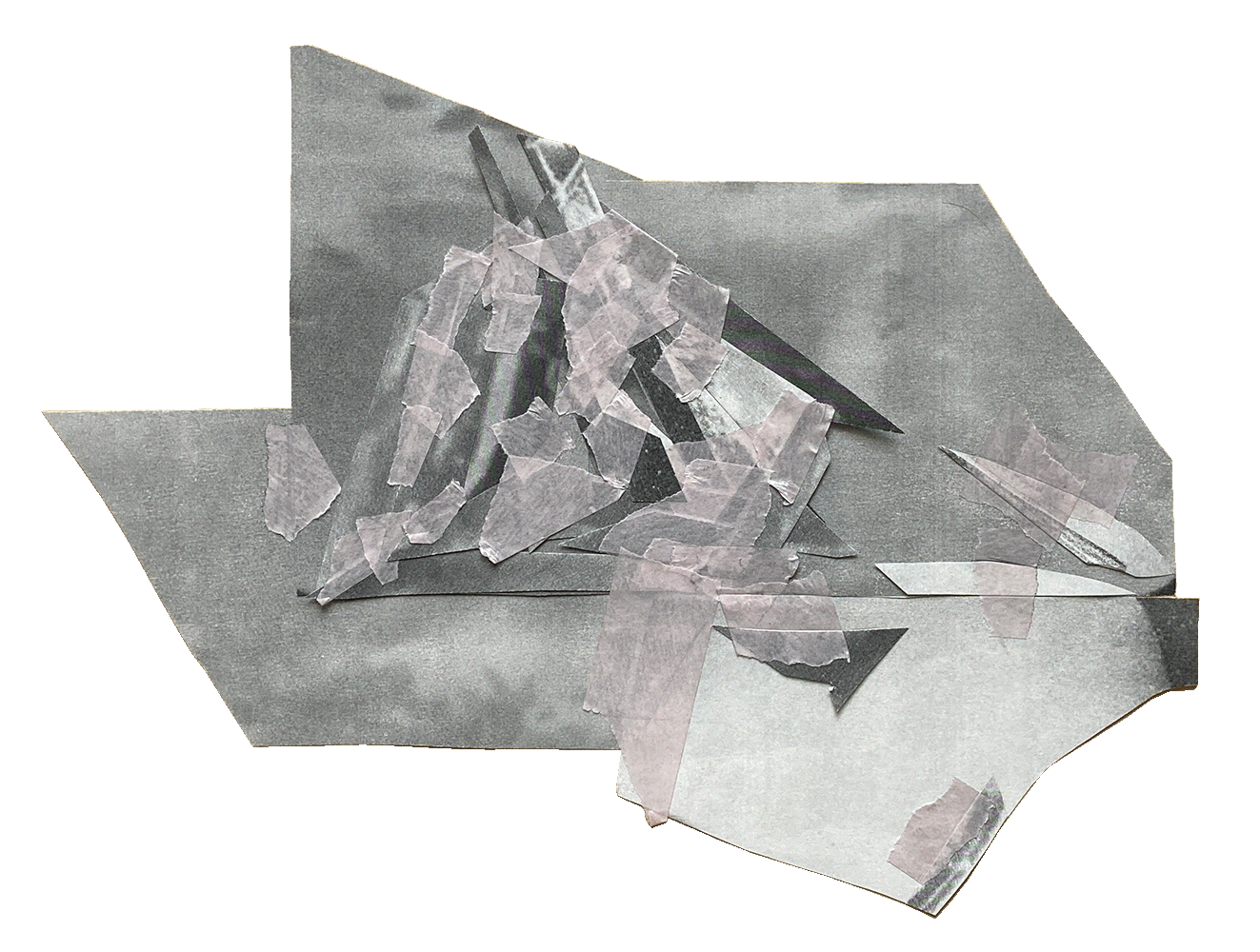 Tailwhip / Ventura / Zero Nine (2022, studio views)
Oil on paper, each ca. 150 x 120 cm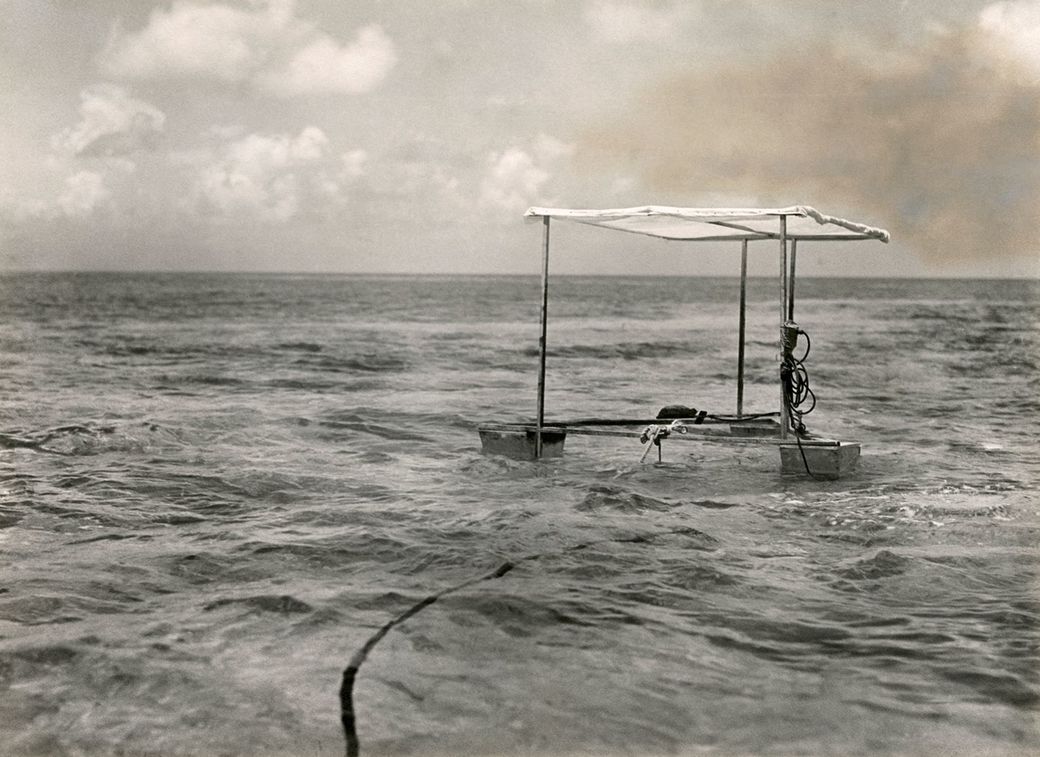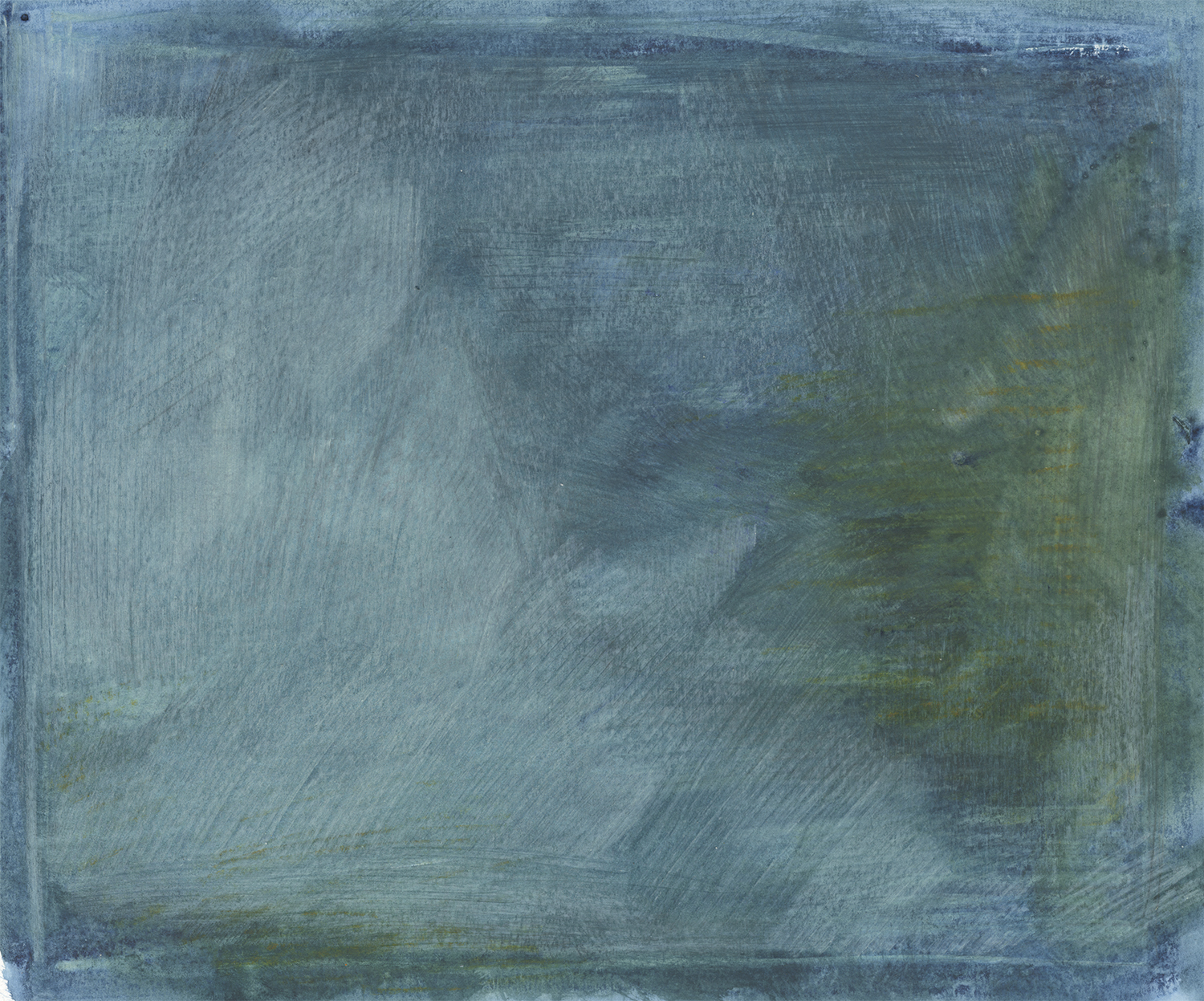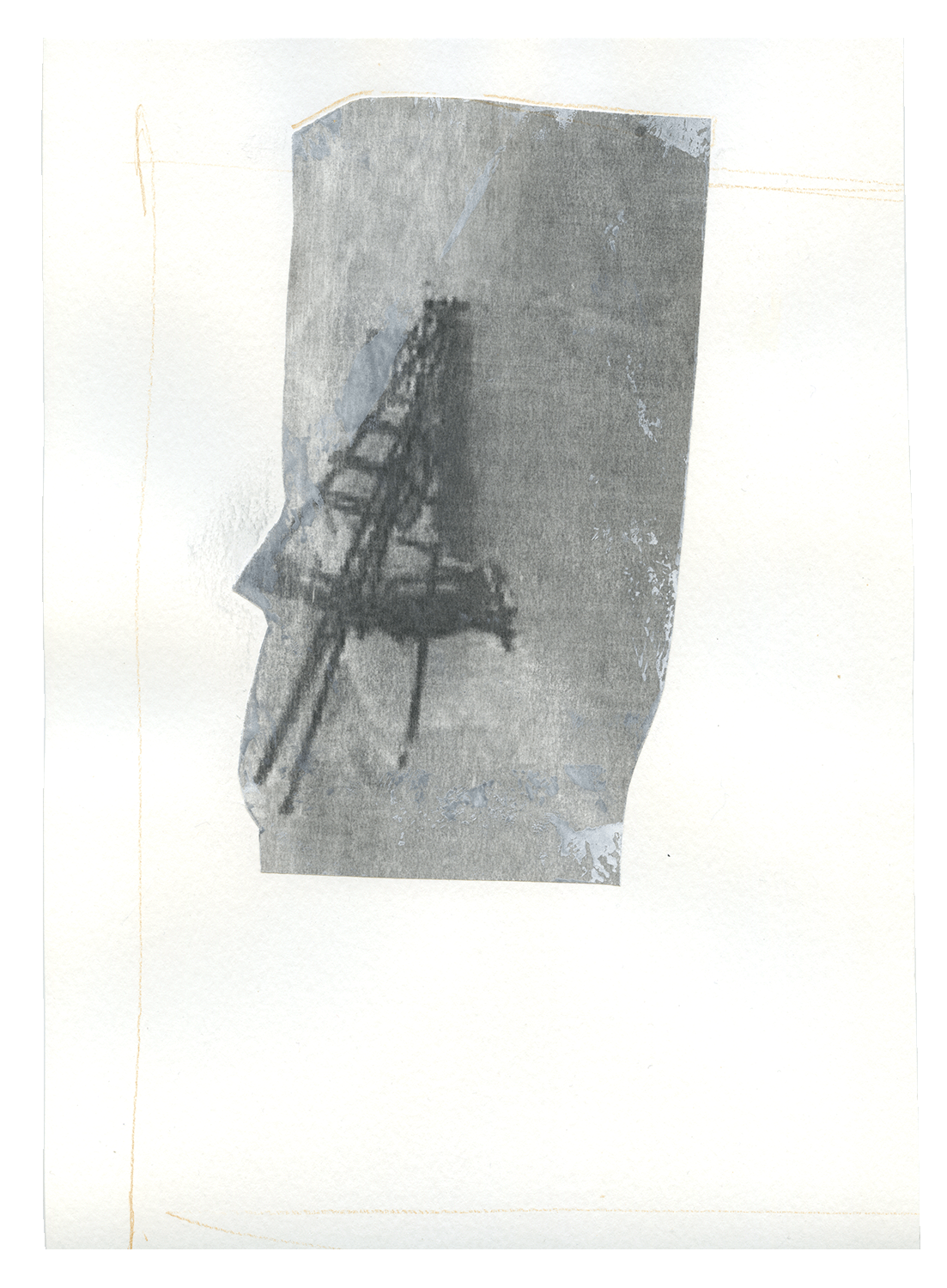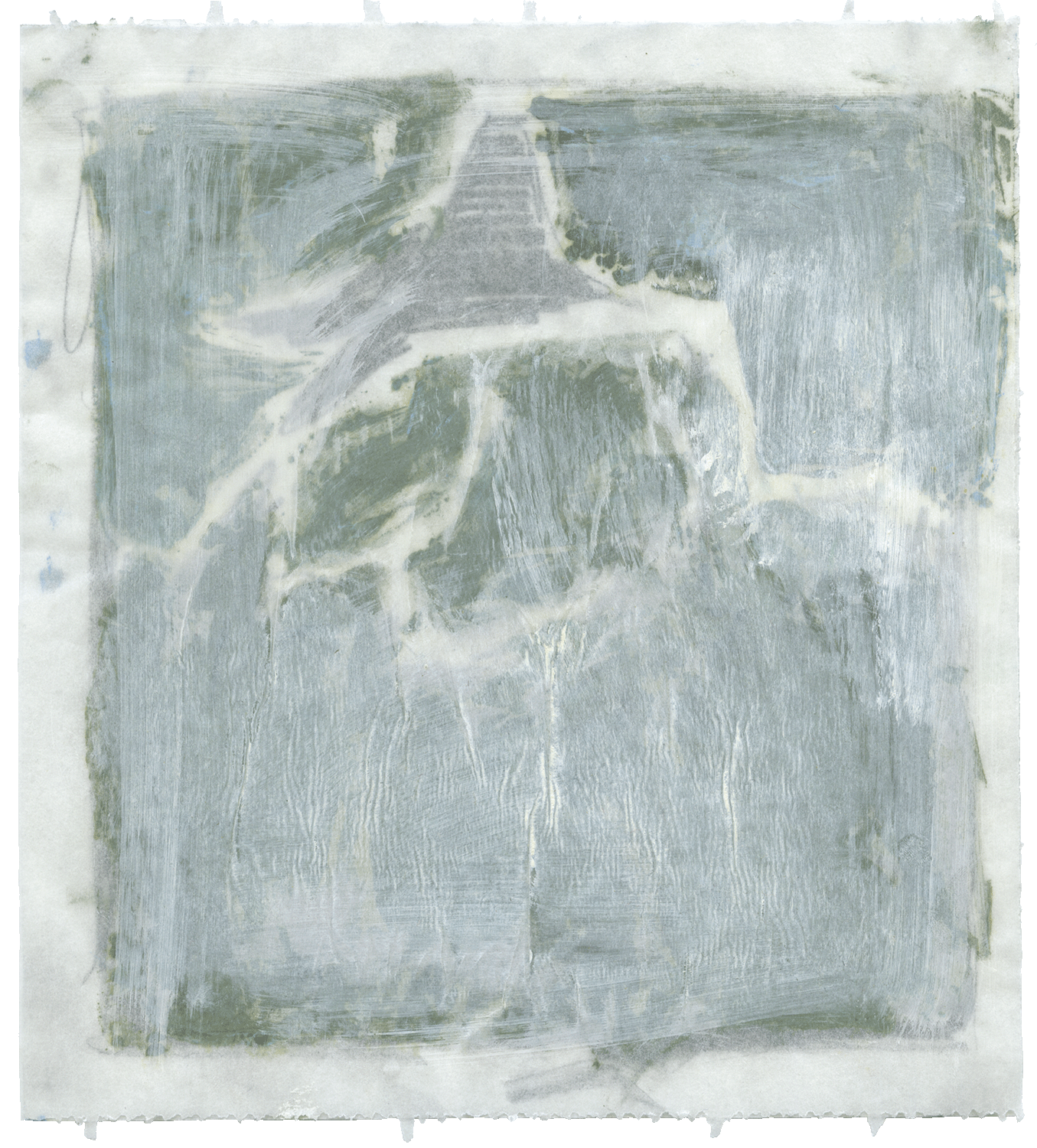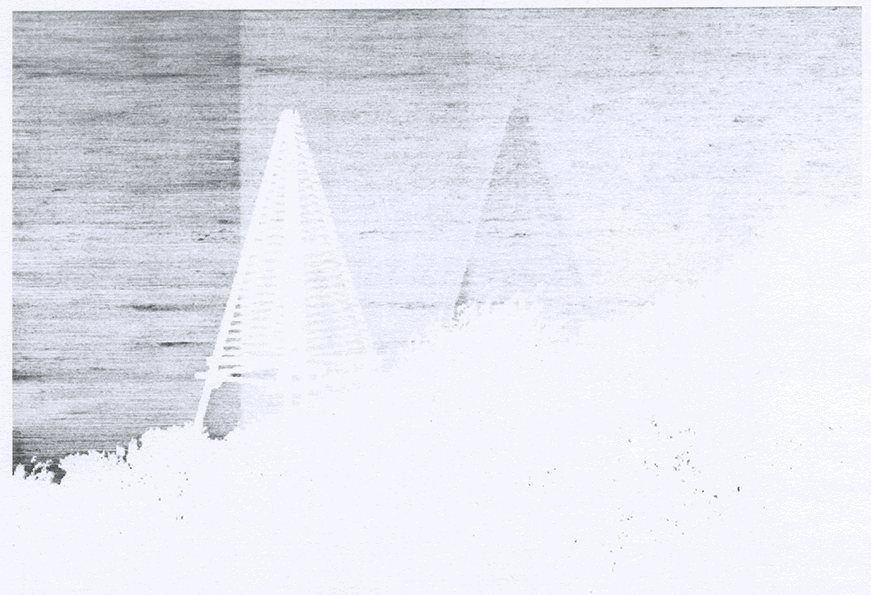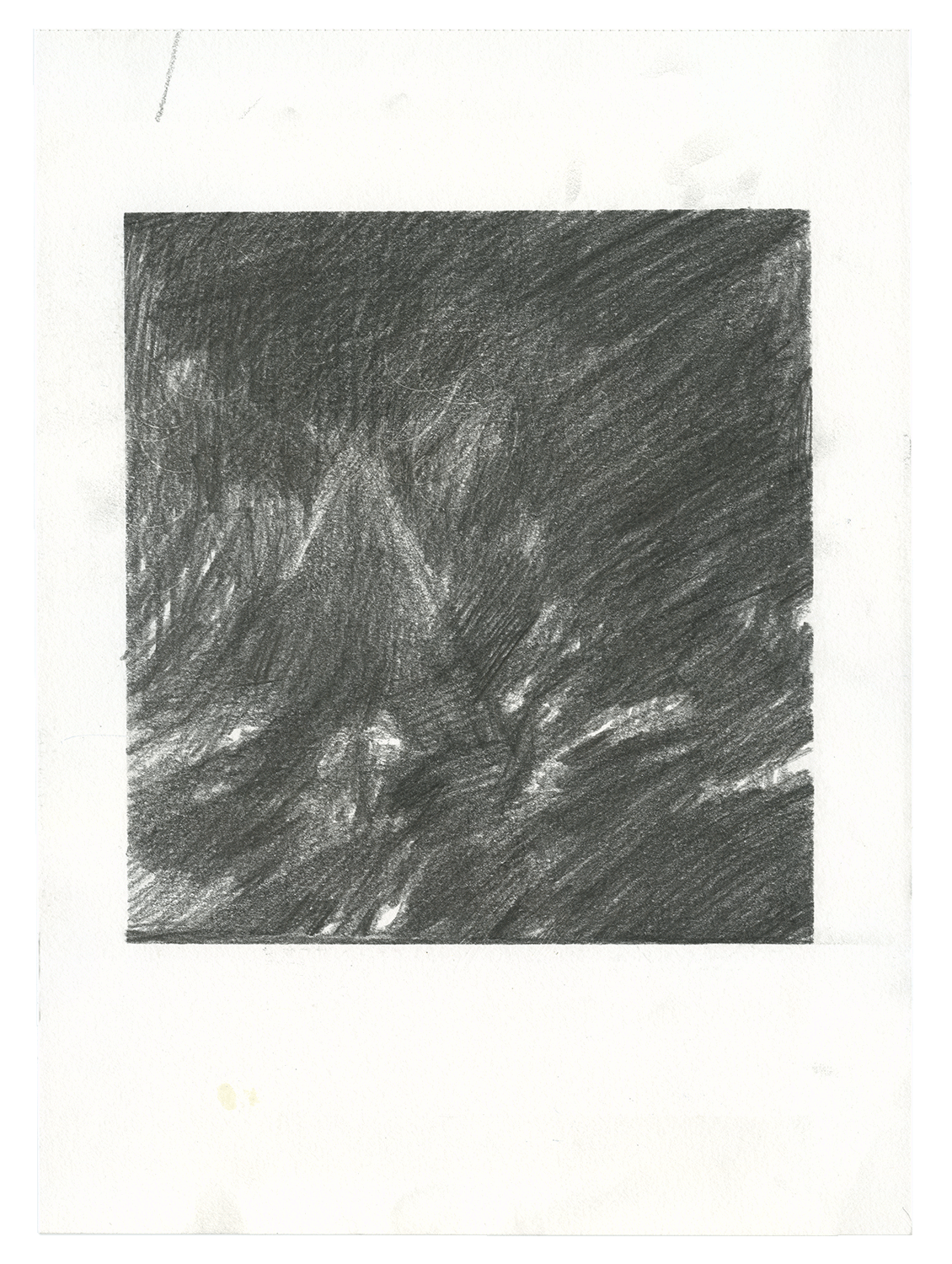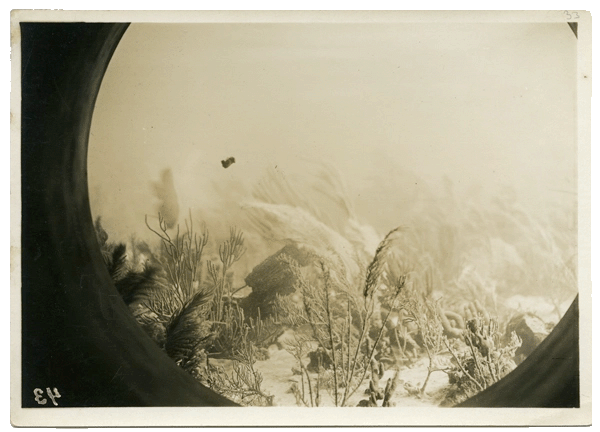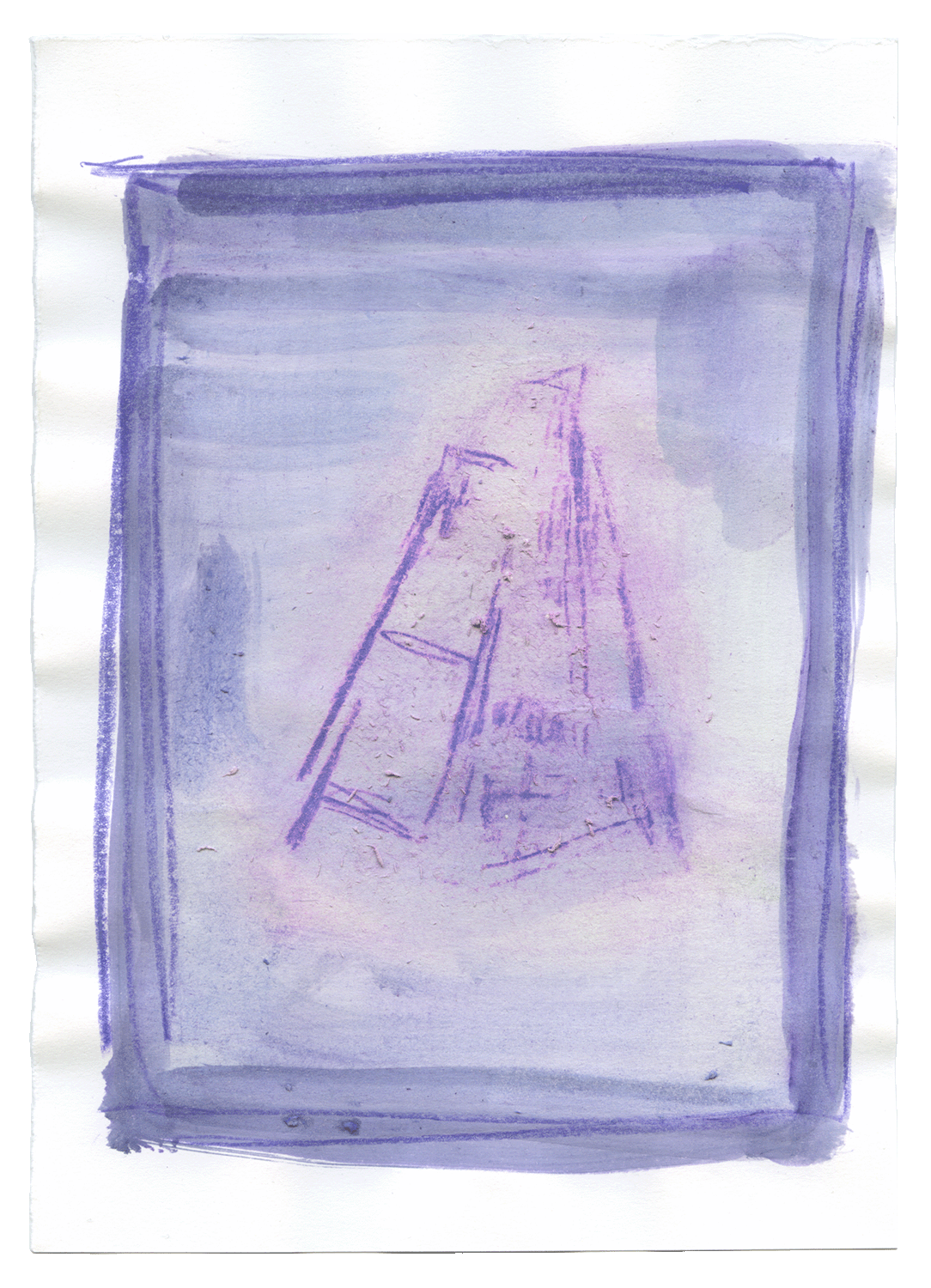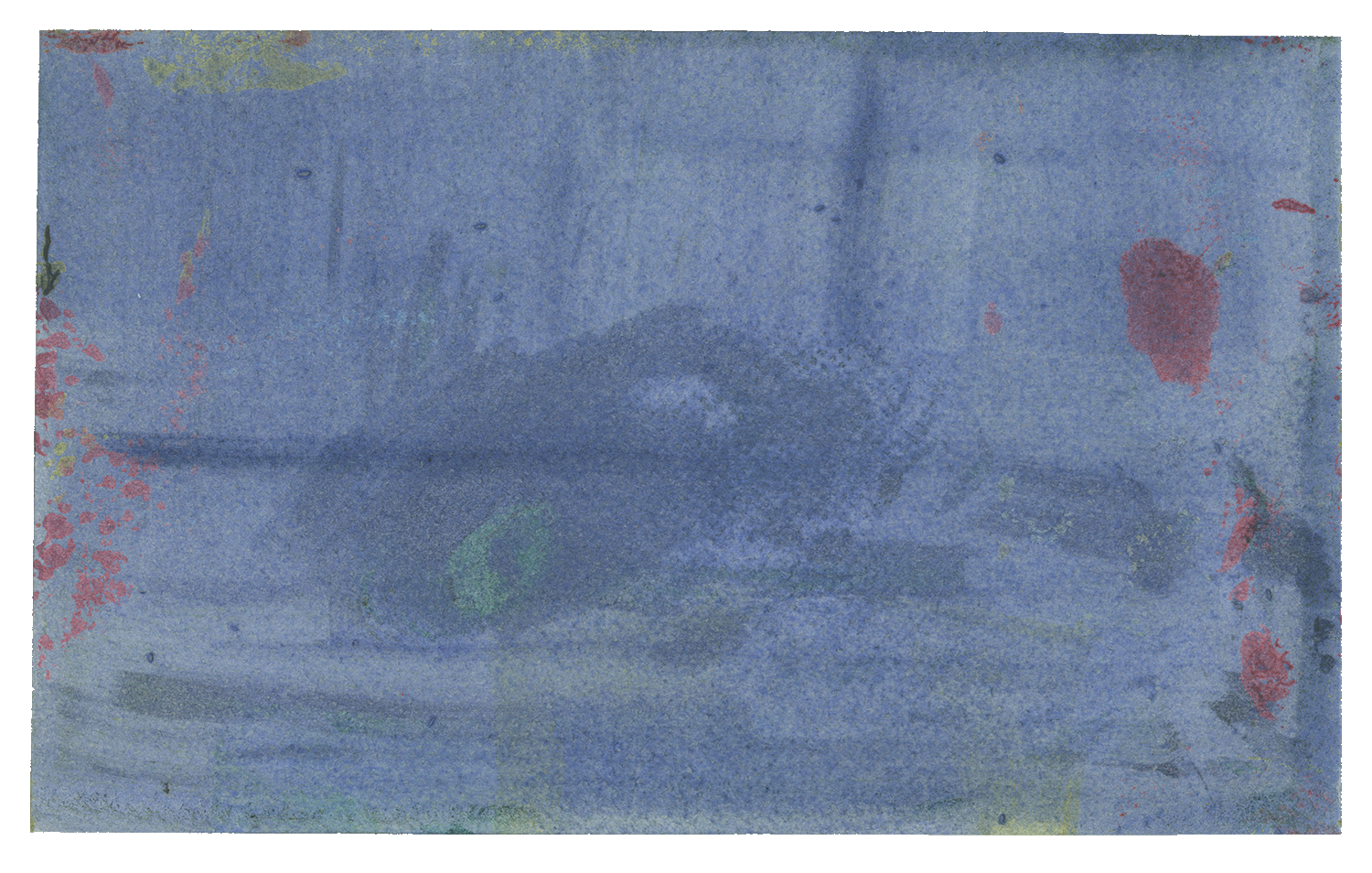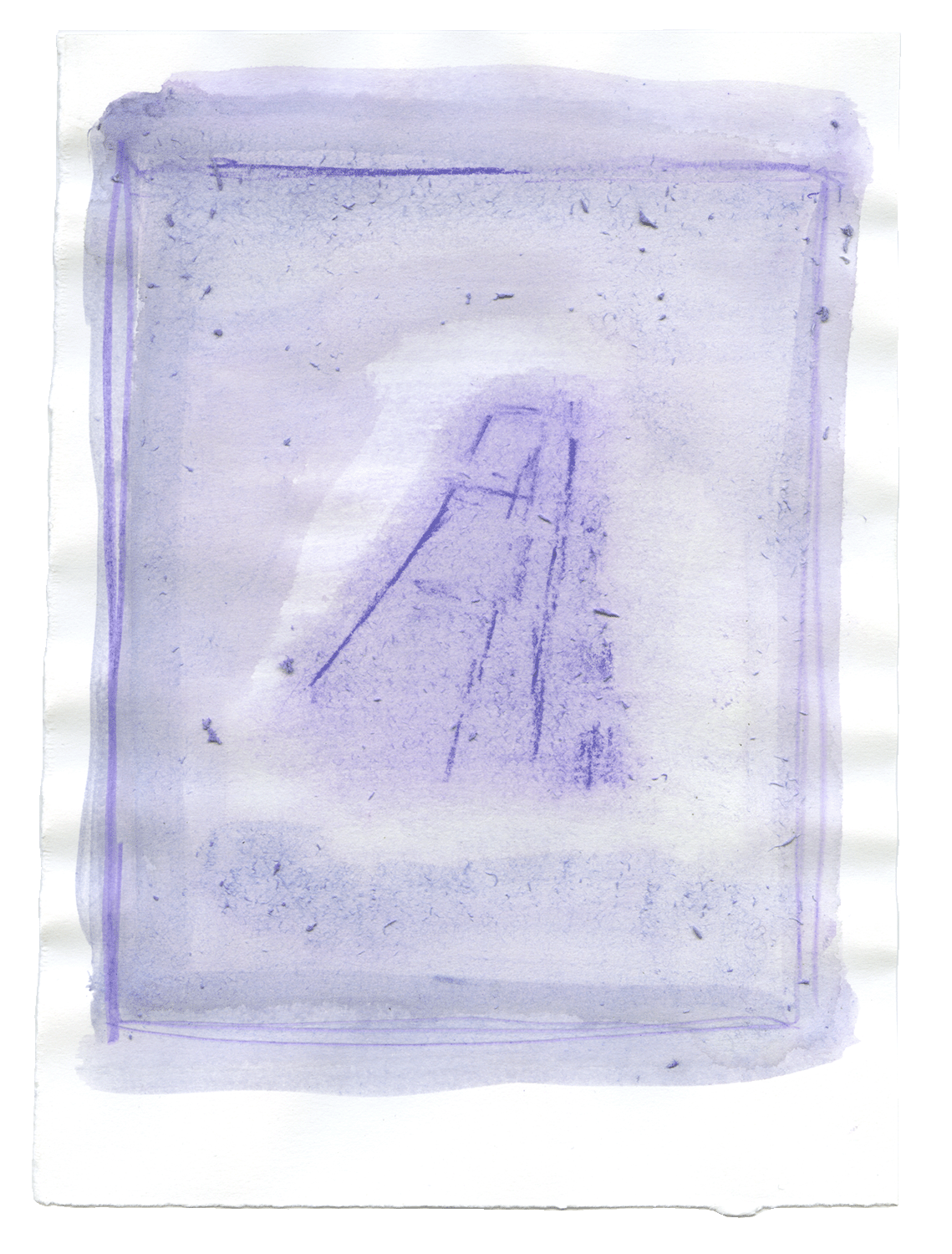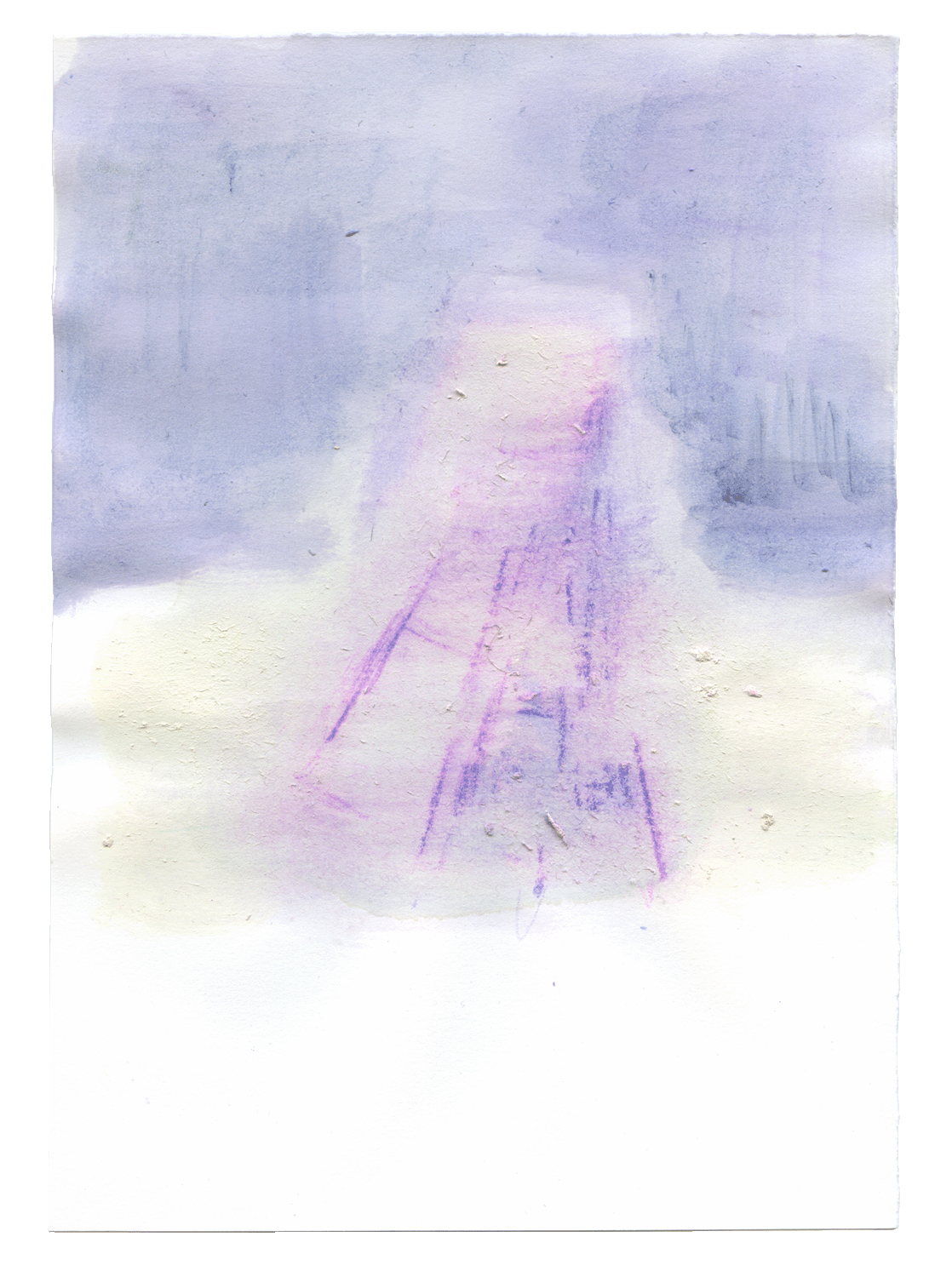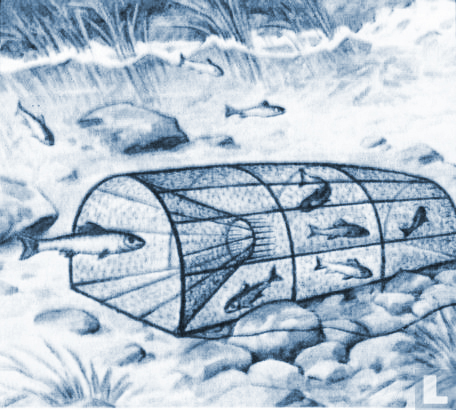 Tidal lands / Between the devil and the deep blue sea (2021-ongoing)
Tryouts, own footage, sketches and source material, sizes and materials variable.
---
Flamerock refuge (2019-2020)
Following the shift from historical topics to subjects about distant places, this series takes a first step in exploring the sea. It focuses on marinal marks and beacons as solitary, yet recognizable objects amidst abstract landscapes. The works function as personal safe water marks, but are also free to be filled in individually.

They include notes of oil paint, yet try to stay closely connected to drawing - because of its direct visual language and its irrevocable link to thinking.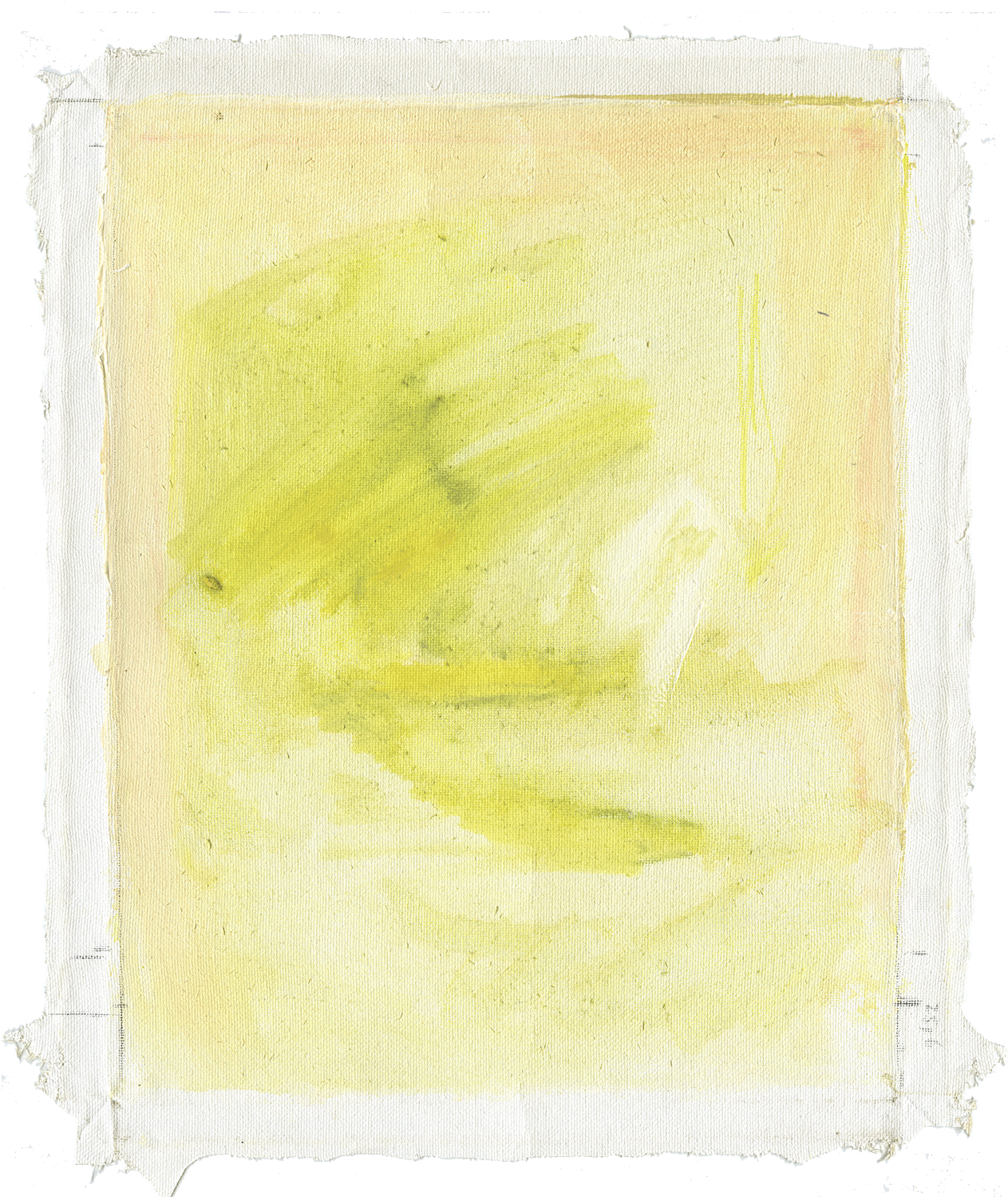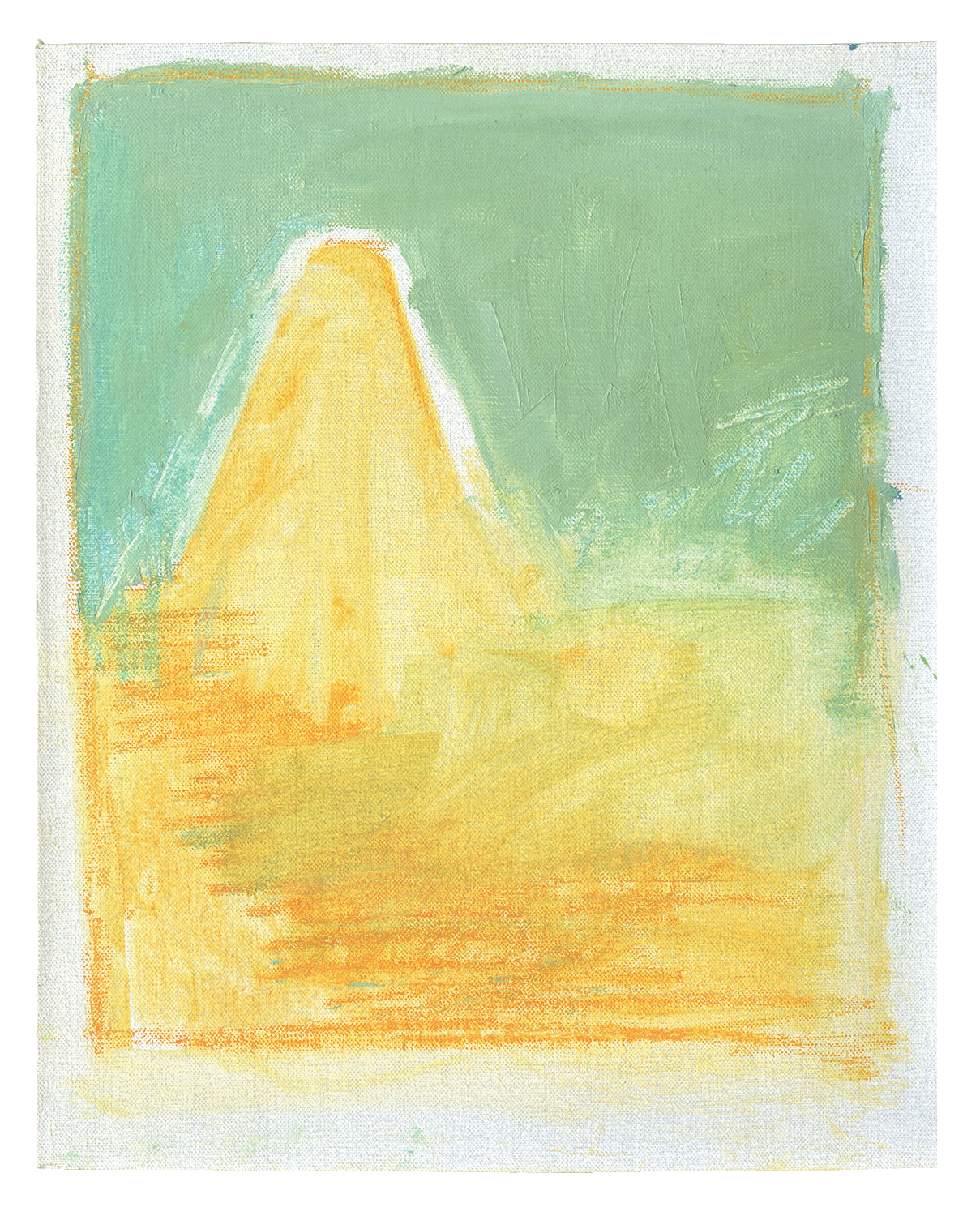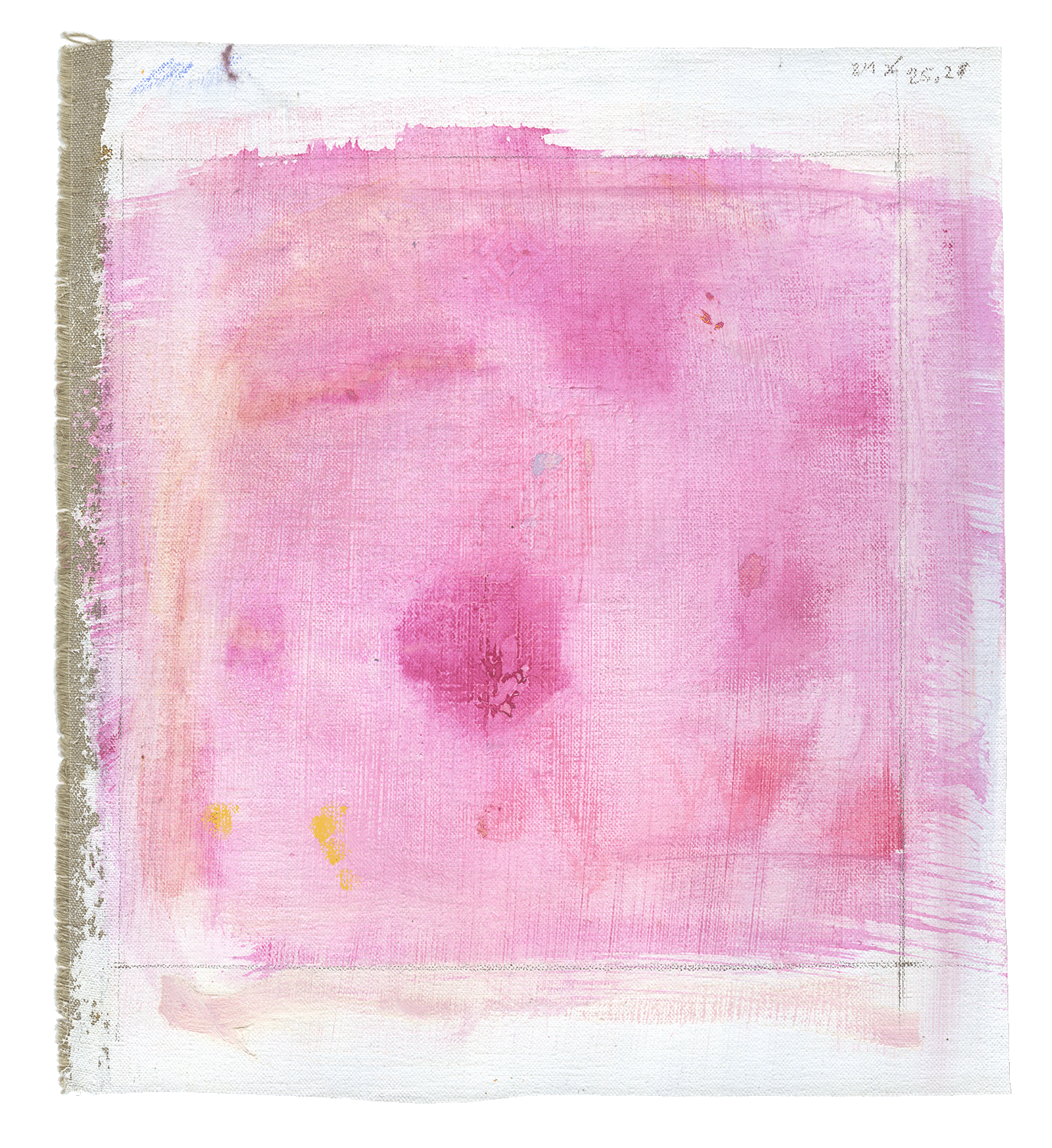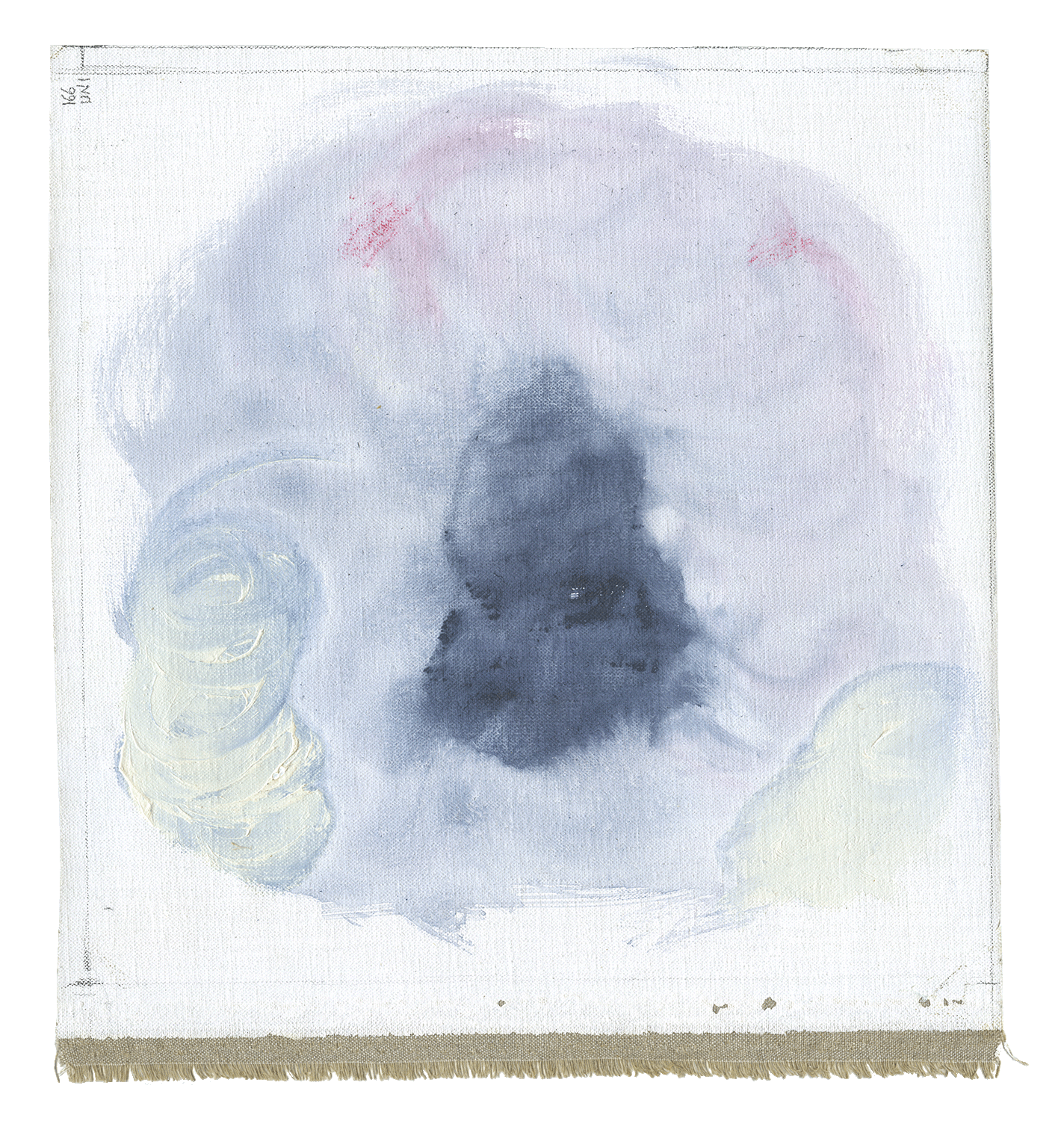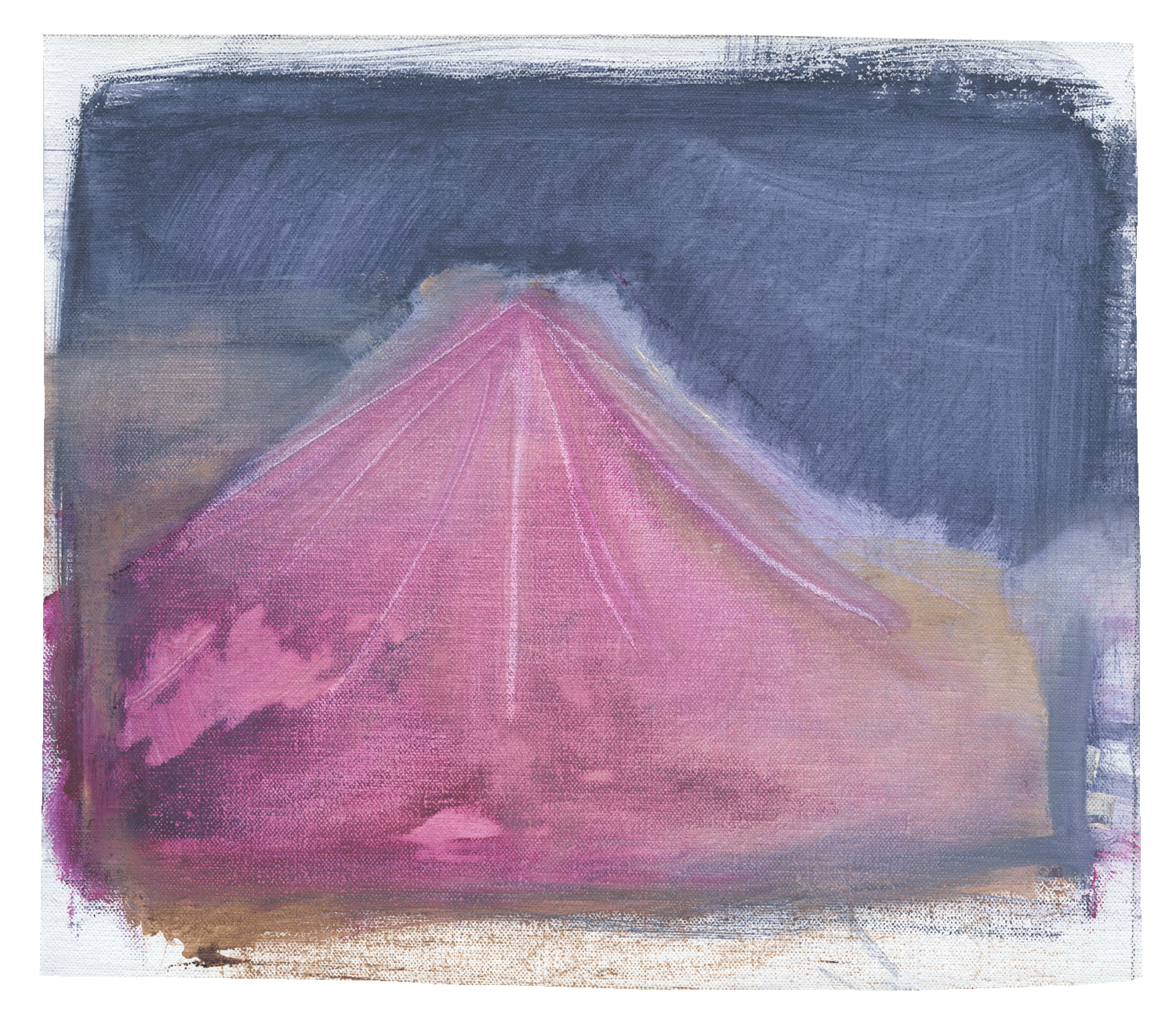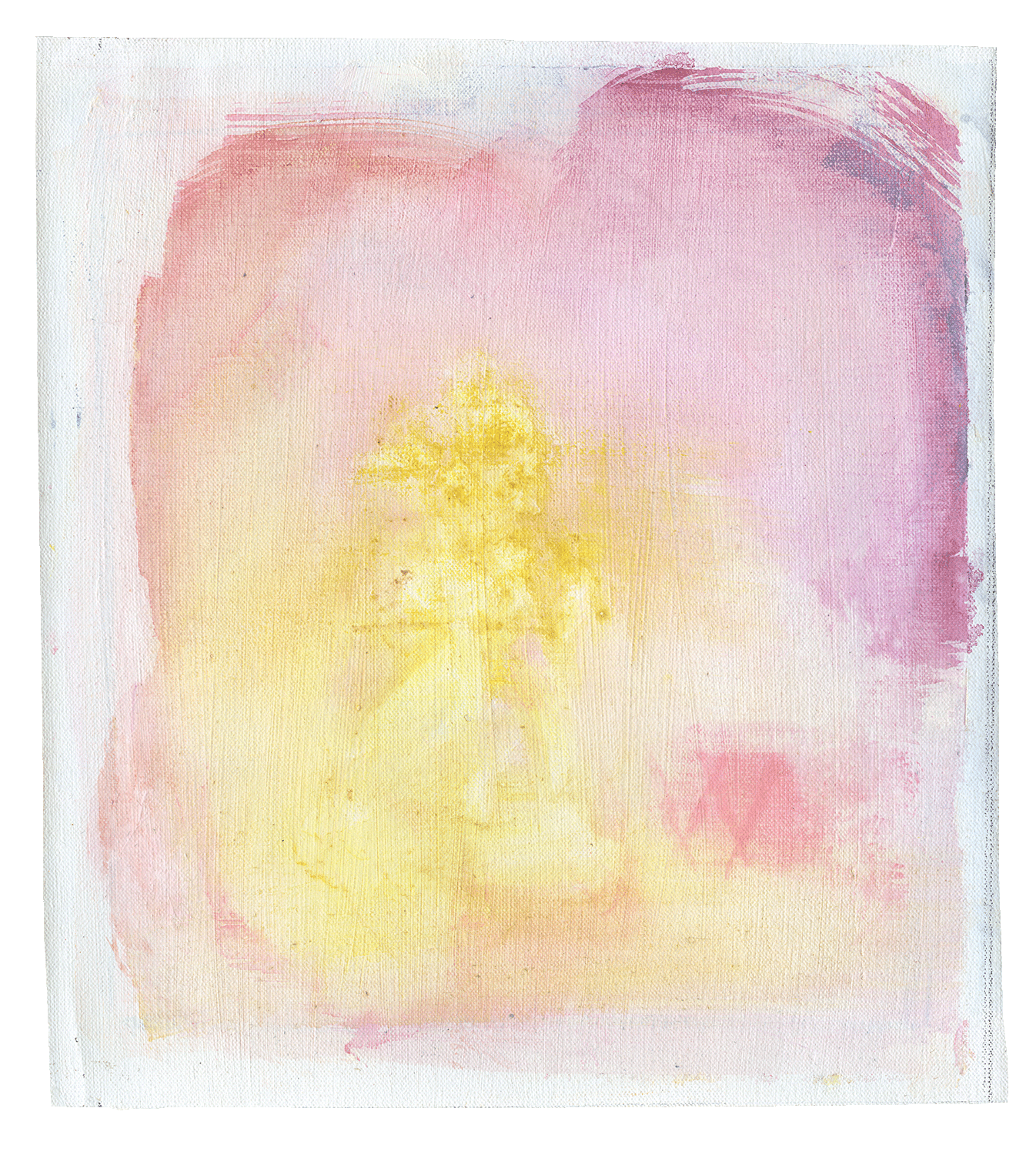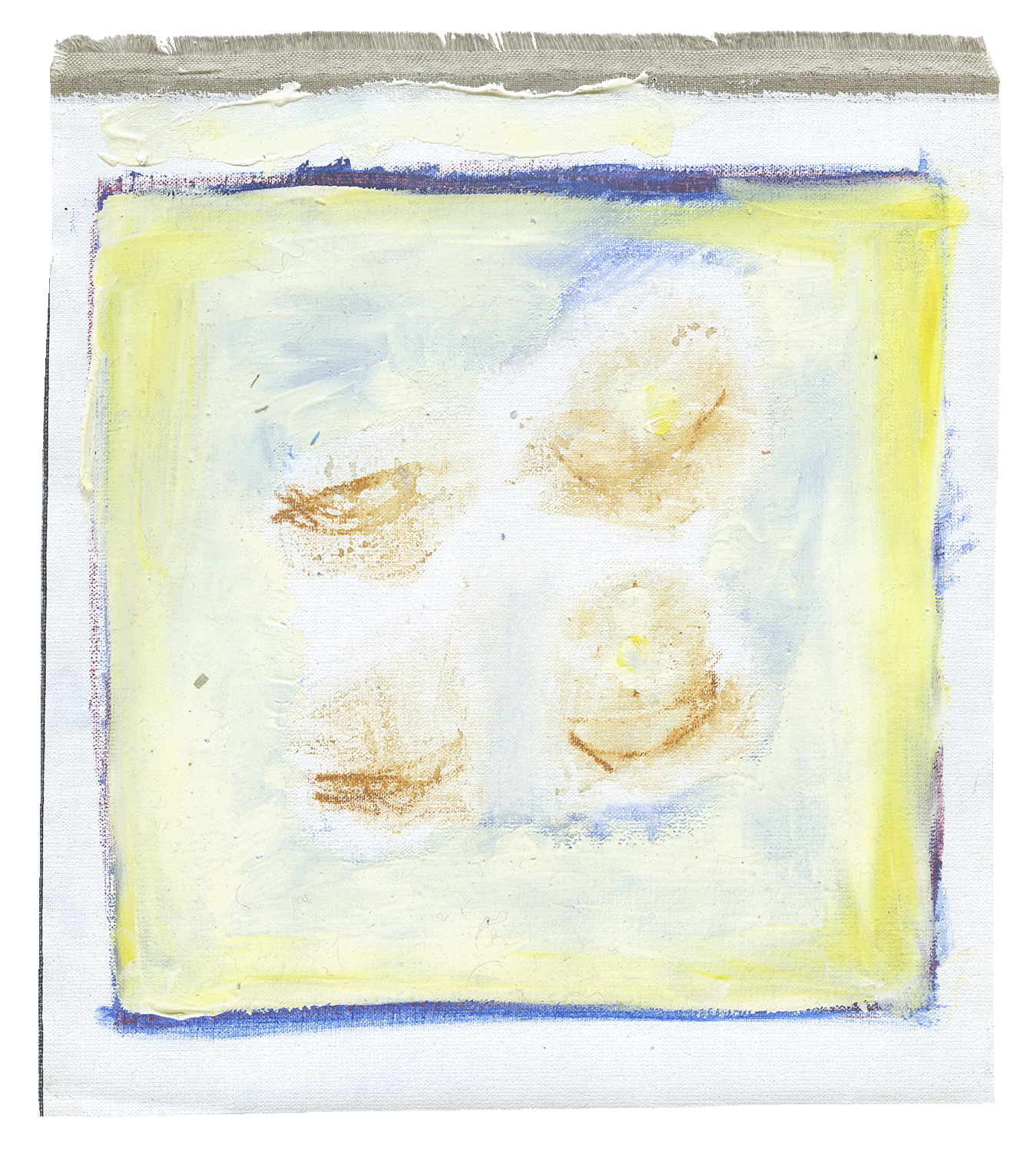 Flamerock refuge (2019-2020)
Pencil and oil on linen, each ca. 30 x 20 cm
---
Scenes from the age of fish (2018-2019)

After the project
Jardins coulés
and its foremost monochromatic, static images of bygone times, a question for more dynamic and free imagery rose. Expecting to find a larger abstraction in a period even further away, this series turns towards the Devonian period (commonly known as "The age of fish") as a first exploration, briefly touching upon the niche field of so-called "Paleo Art".
The result is a freeform combination of encounters from daily walks, Devonian fossils (i.e.
Ctenocrinus / Calceola sandalina / Actinocrinus stellaris)
, and personal landscape visualisations inspired by works as
Paleoart. Visions of the Prehistoric Past
(Z. Lescaze, 2017) and
Duria Antiquior
(H. De La Beche - who was, in turn, highly influenced by the work of Mary Anning).
The series following this thought experiment form a key transition from distance in time (subjects with historical origins) towards distance in space (subjects concerning unreachable places). Every following project continues this path.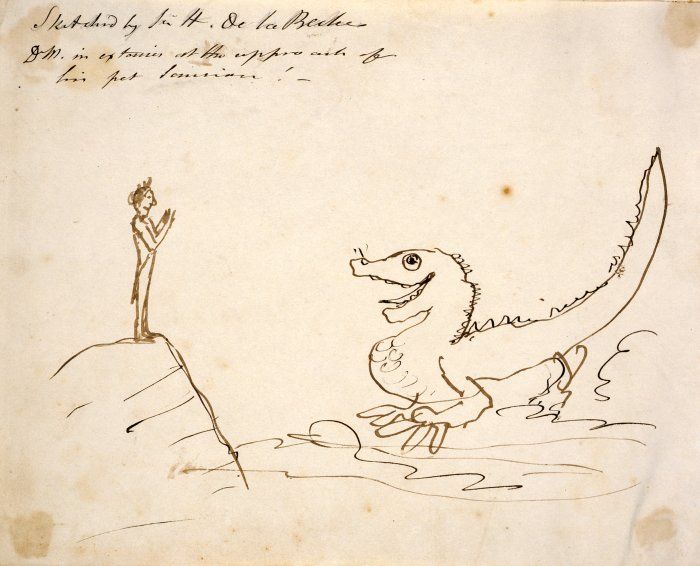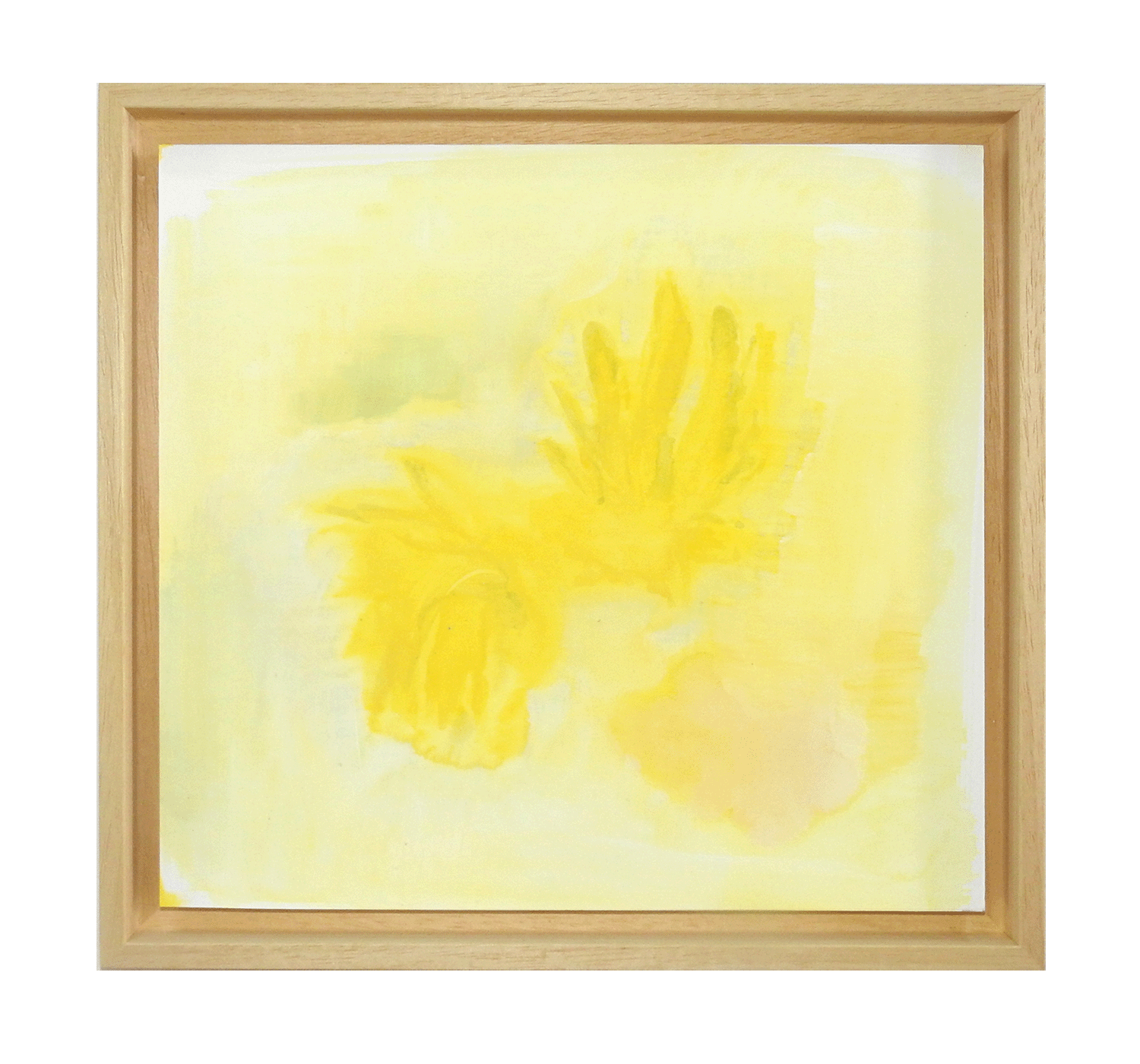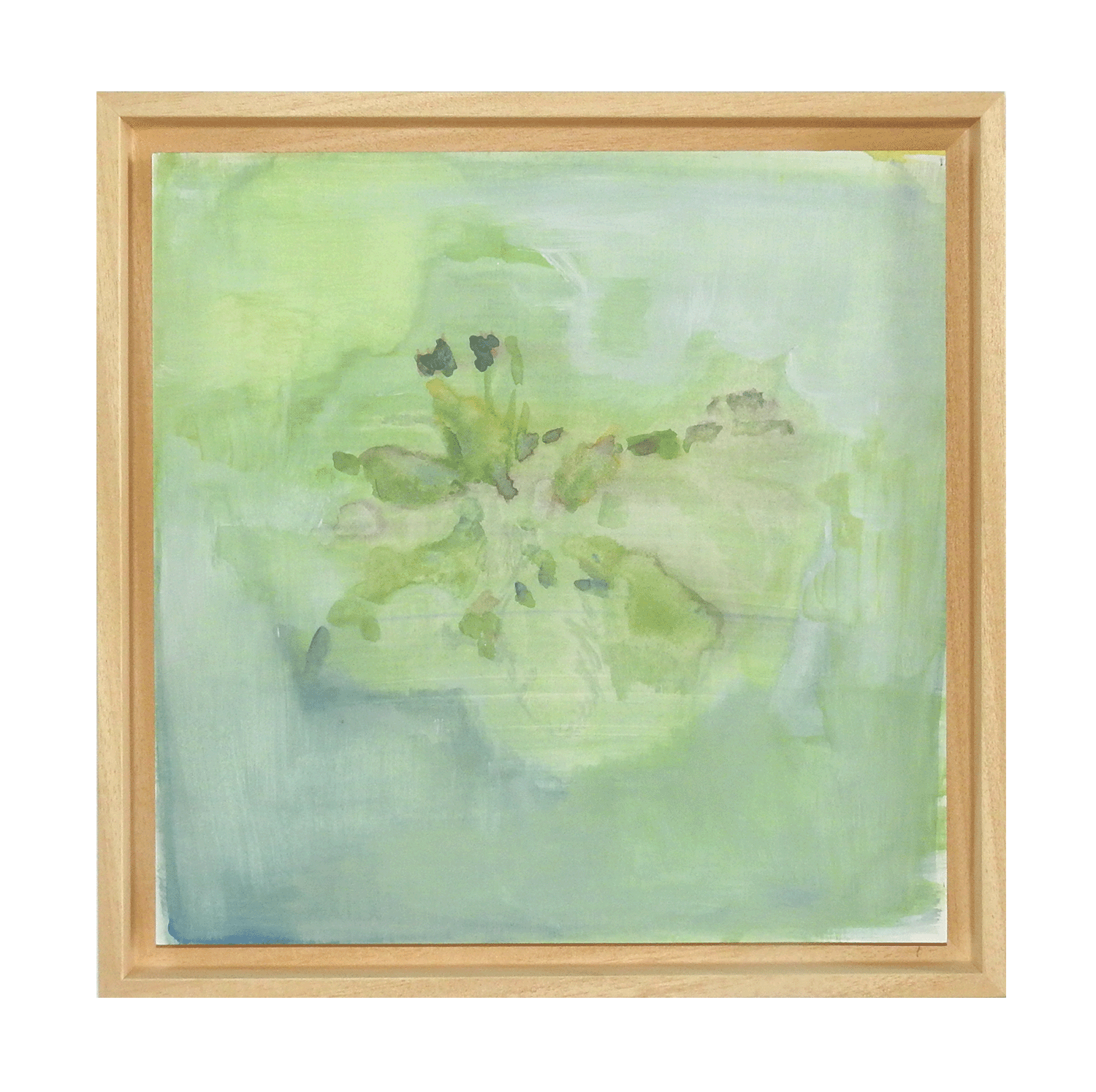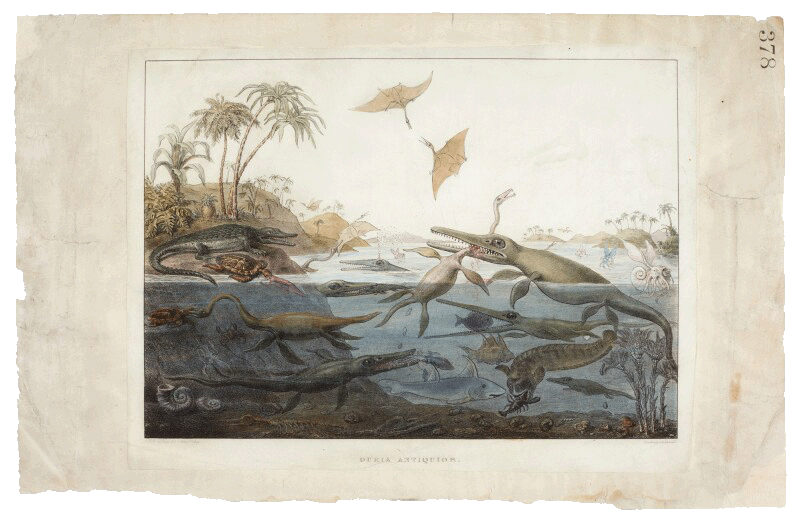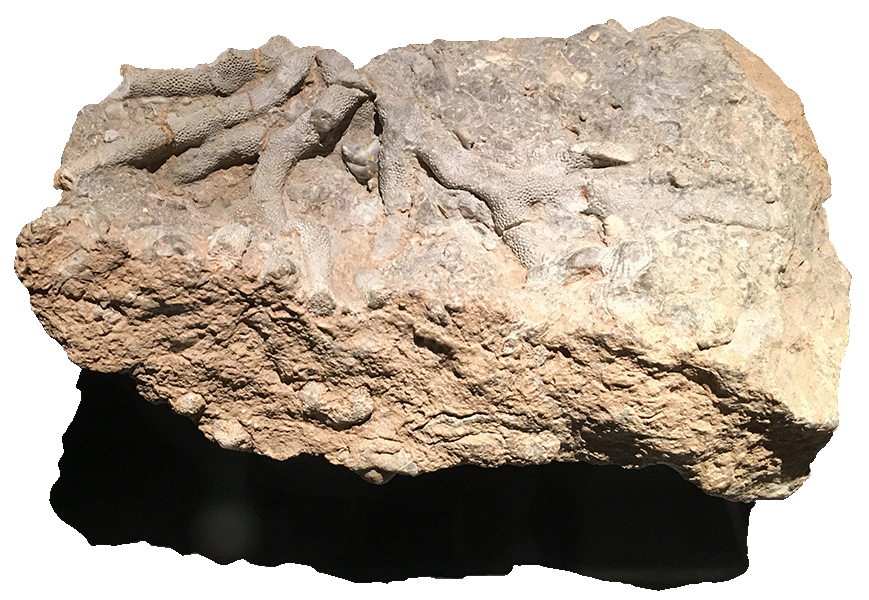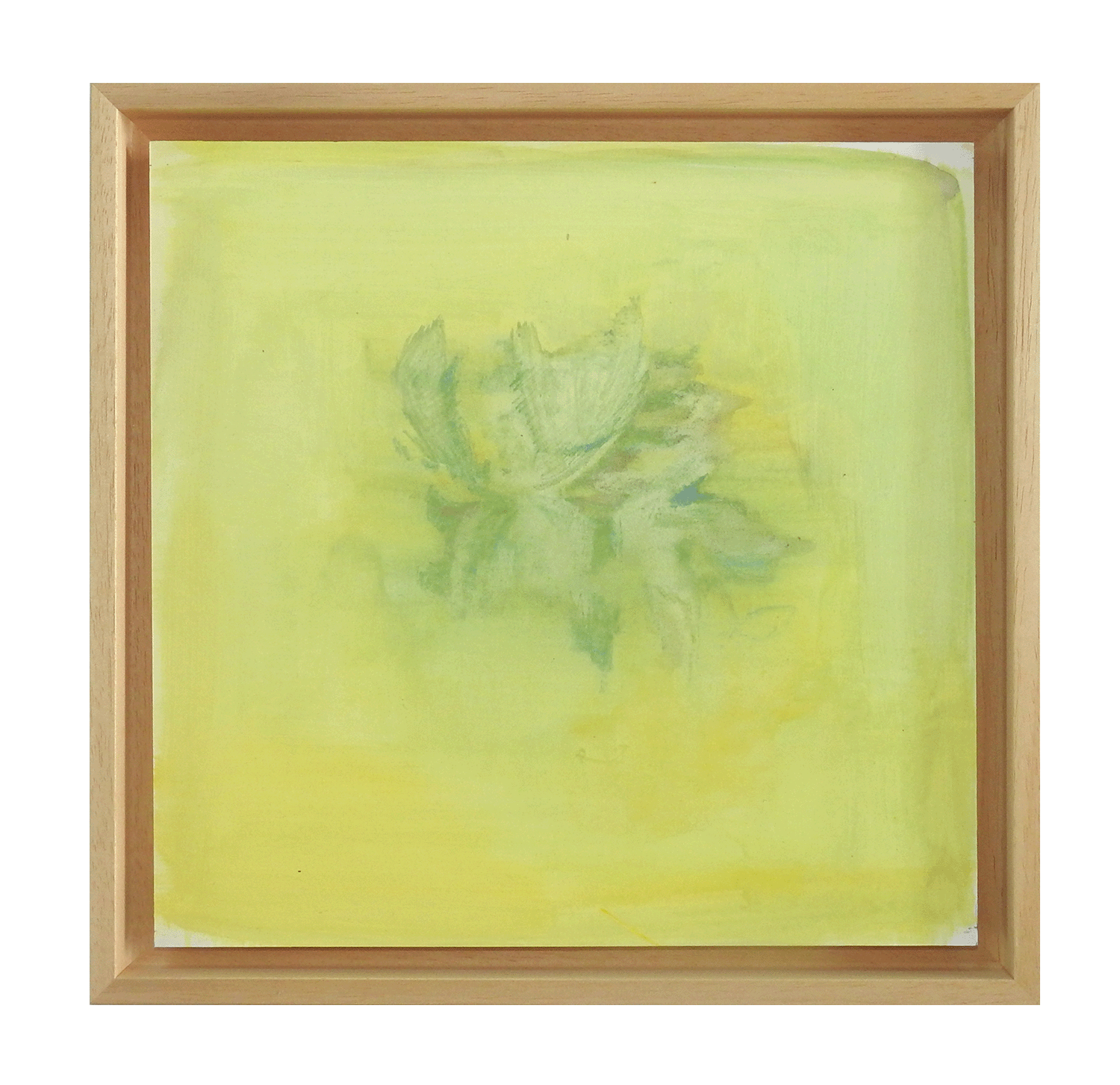 Scenes from the age of fish (2018-2019)
Pencil and watercolor on paper, each ca. 30 x 40 cm